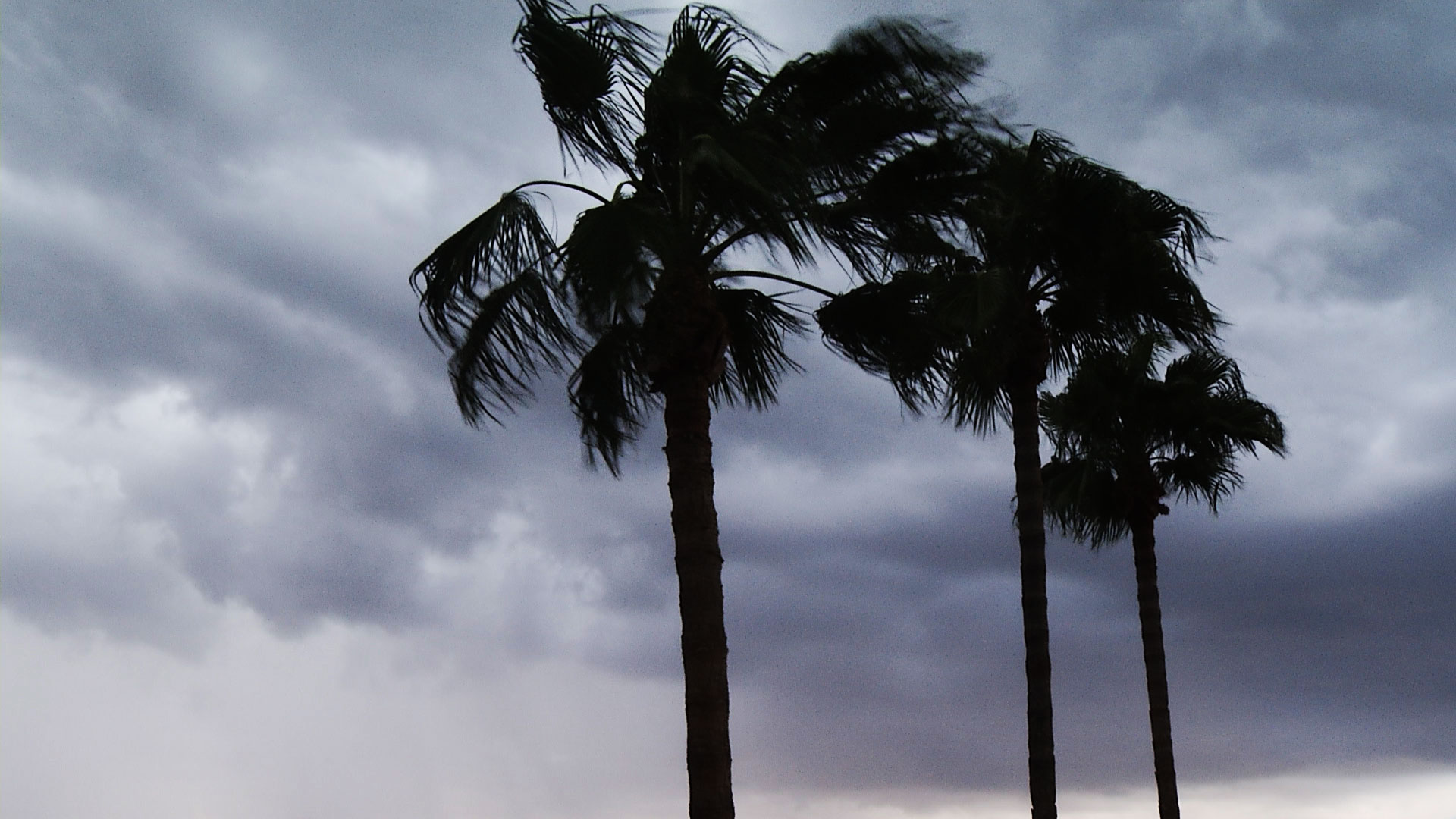 Palm trees blow in the wind during monsoon in Tucson.
AZPM file photo
The National Weather Service says the 2020 monsoon will be hotter than average, but there's no telling how much rain we will get.

Forecasters say Arizona, along with all the western United States, has a good chance of above-normal temperatures from July through September.
Monsoon storms in July and August typically drop from 6-8 inches of rain in the Tucson area.

The well-known El Niño current in the Pacific Ocean is absent this year. El Niño currents are usually associated with weaker-than-normal monsoon rainfall. Without it, the Weather Service says the odds of rainfall being normal, above normal, or below normal are roughly equal.
Last year, when an El Niño was flowing in the Pacific, the monsoon started late, and produced lower-than-average rainfall.