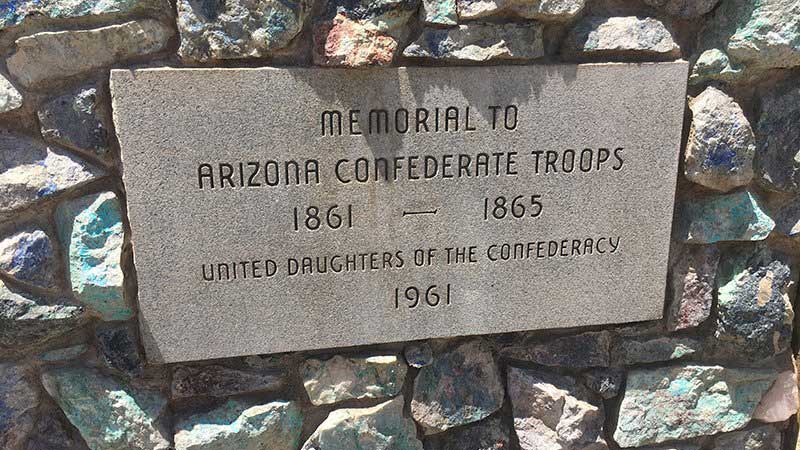 VIEW LARGER The memorial to Arizona Confederate troops at Wesley Bolin Memorial Plaza near the Capitol was erected in 1961.

Tyler Fingert/Cronkite News
Arizona Secretary of State Katie Hobbs sent a letter Monday to the state Department of Administration requesting that a confederate monument on a plaza across from the state Capitol be removed.
Hobbs said the monument does not belong with others in Wesley Bolin Plaza that honor Rev. Martin Luther King, Jr., Navajo Code Talkers, and the Granite Mountain Hotshots. She wrote, "Surely those who took up arms in treason and in defense of slavery do not belong amongst those who have given so much."
Arizona has six confederate memorials across the state, one of which is across from the Capitol. In 2015, a group of state lawmakers lead by Rep. Reggie Bolding tried to have all of them removed. Gov. Doug Ducey and other state leaders fought Bolding's attempts. In 2017, at least two of the memorials were vandalized. At the time, Bolding and others condemned the vandalism, saying that was not the right way to handle the issue.
In the letter, Hobbs offered to hold the monument in the Arizona Capitol Museum in long-term storage. The secretary of state's office oversees the museum.
A spokesperson for the Department of Administration said they received the letter and "respect [Hobbs'] position on the issue" and will look into it.