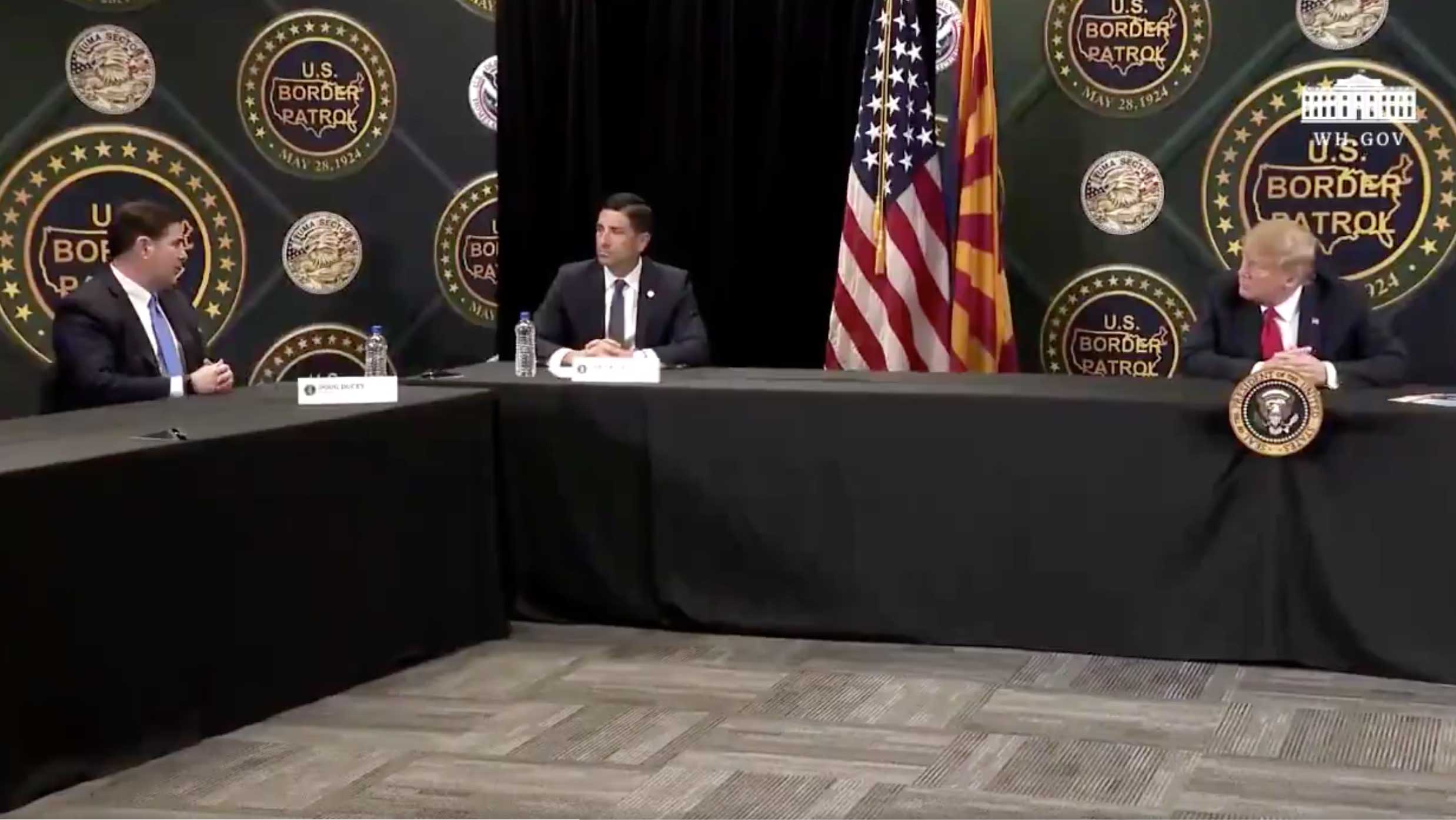 VIEW LARGER Arizona Gov. Doug Ducey speaks with President Trump on the president's visit to Arizona, June 23, 2020, in this still image from video posted on the Trump campaign social media.
President Donald Trump was in Yuma County Tuesday where he visited a section of the U.S.-Mexico border fence near San Luis ahead of an event in Phoenix.
Trump's visit was to commemorate more than 200 miles of fencing built.
Before visiting the fence, Trump met with local, state and federal officials at the Yuma Border Patrol Headquarters.
"I'm thrilled to be in Yuma, Arizona ... to commemorate the completion of more than 200 miles of powerful border wall and we're on pace to complete 450 miles by the end of the year," Trump said.
Trump's visit to Arizona came as the state has experienced a jump in the number of COVID-19 cases. He and others in his traveling party did not wear face masks as is required in Yuma and San Luis.
Trump supporters and protesters lined up on streets around Marine Corps Air Station Yuma and the Border Patrol headquarters. One man wore a suit with bricks painted on to represent the wall.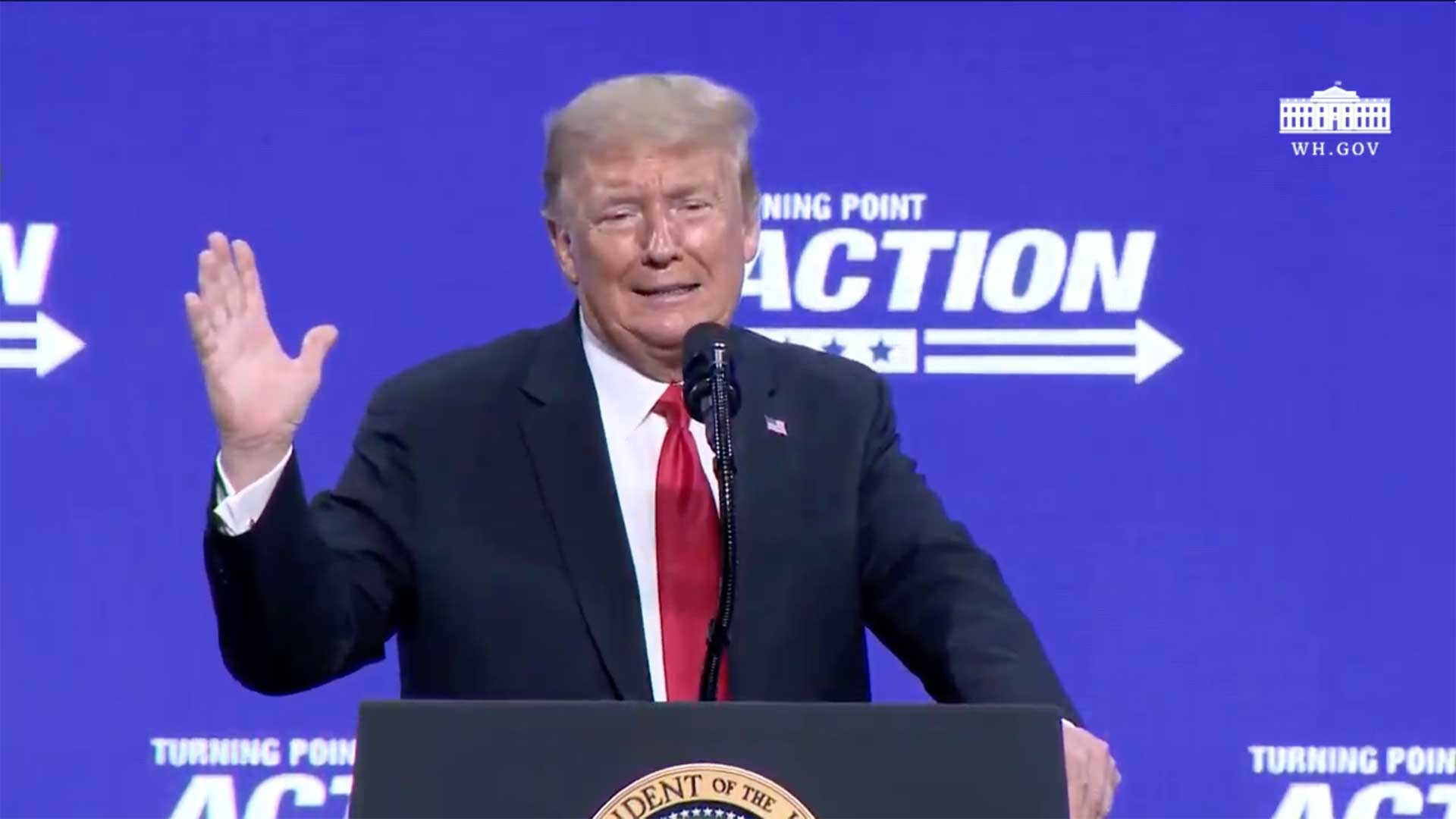 President Trump speaks at a June 23 event in Phoenix, in this still image from White House video of the event.
Trump speaks to supporters in Phoenix
AP
About 3,000 people crowded inside a Phoenix megachurch Tuesday to hear the President's call to get behind his re-election effort.
Gov. Doug Ducey donned an Arizona-flag mask as he joined President Trump at the rally in the Dream City Church. Ducey was one of only a handful of Trump supporters wearing a mask inside the Dream City Church.
Fans began lining up hours before they were allowed inside, most flouting the city's order to wear masks in public to stop the spread of COVID-19. Some said they felt the threat of the virus was being overblown or that they were healthy enough to survive it.
The Associated Press contributed to this story