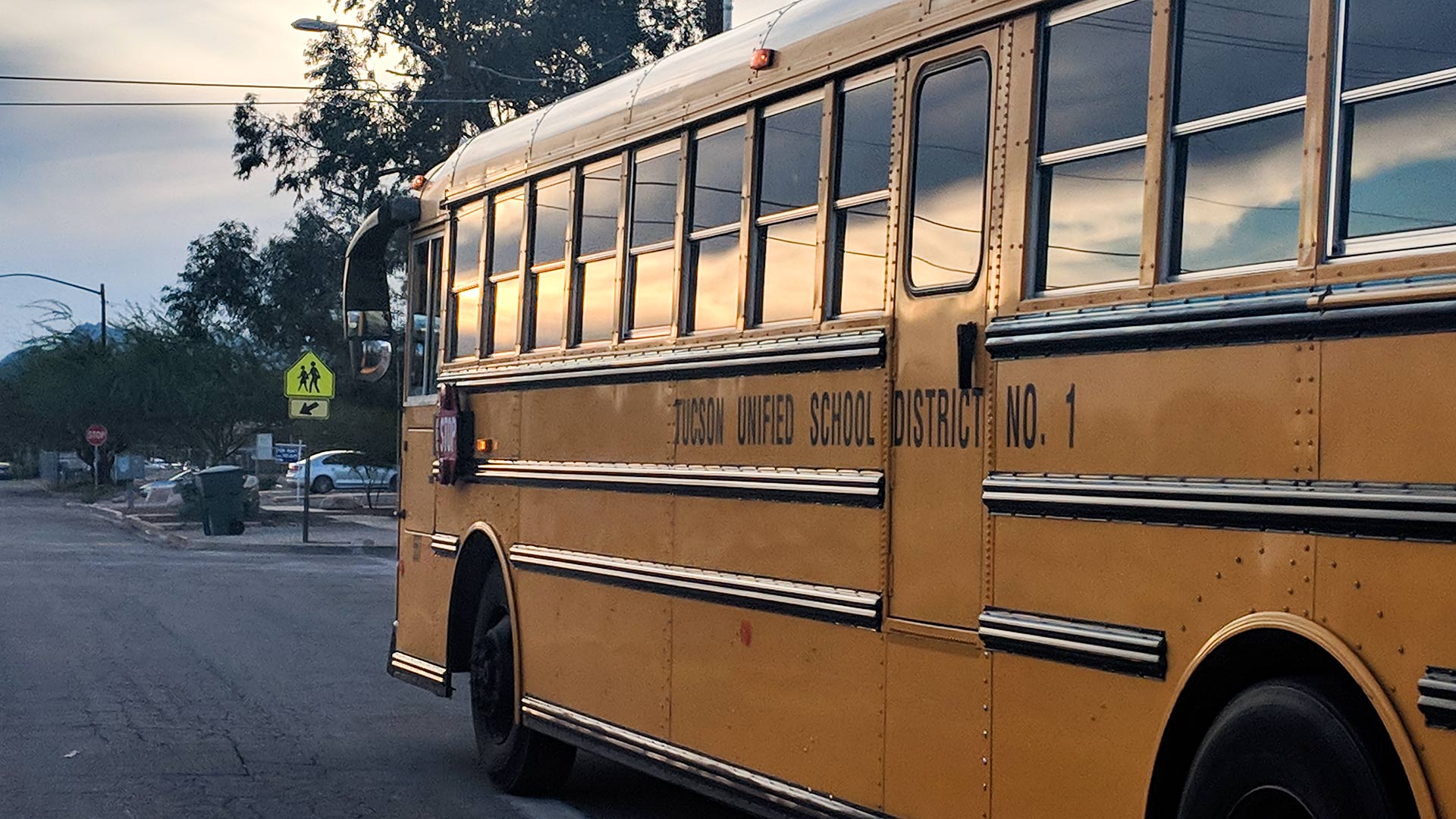 A Tucson Unified School District Bus.
AZPM
The Tucson Unified School District sent a letter to parents on Thursday announcing the school year will begin on August 10th in an all on-line environment.
Earlier in the week, Gov. Ducey said he wanted schools to begin on August 17. The letter to parents said, due to the increasing number of COVID-19 cases in Pima County and across the state, the governor's target date is "aspirational".
The plan from the area's largest school district is to transition to in-person classes when it is "deemed safe." Even when schools reopen for traditional classes, parents will have the option to keep their children at home and continue using the on-line experience.
TUSD officials acknowledged that starting the school year remotely is "not ideal". The start of the school year plan will use a mix of real-time Zoom classes, recorded lessons, and homework.
The district is also asking parents to let them know, when it is safe to return, if they plan on sending their child back to school.