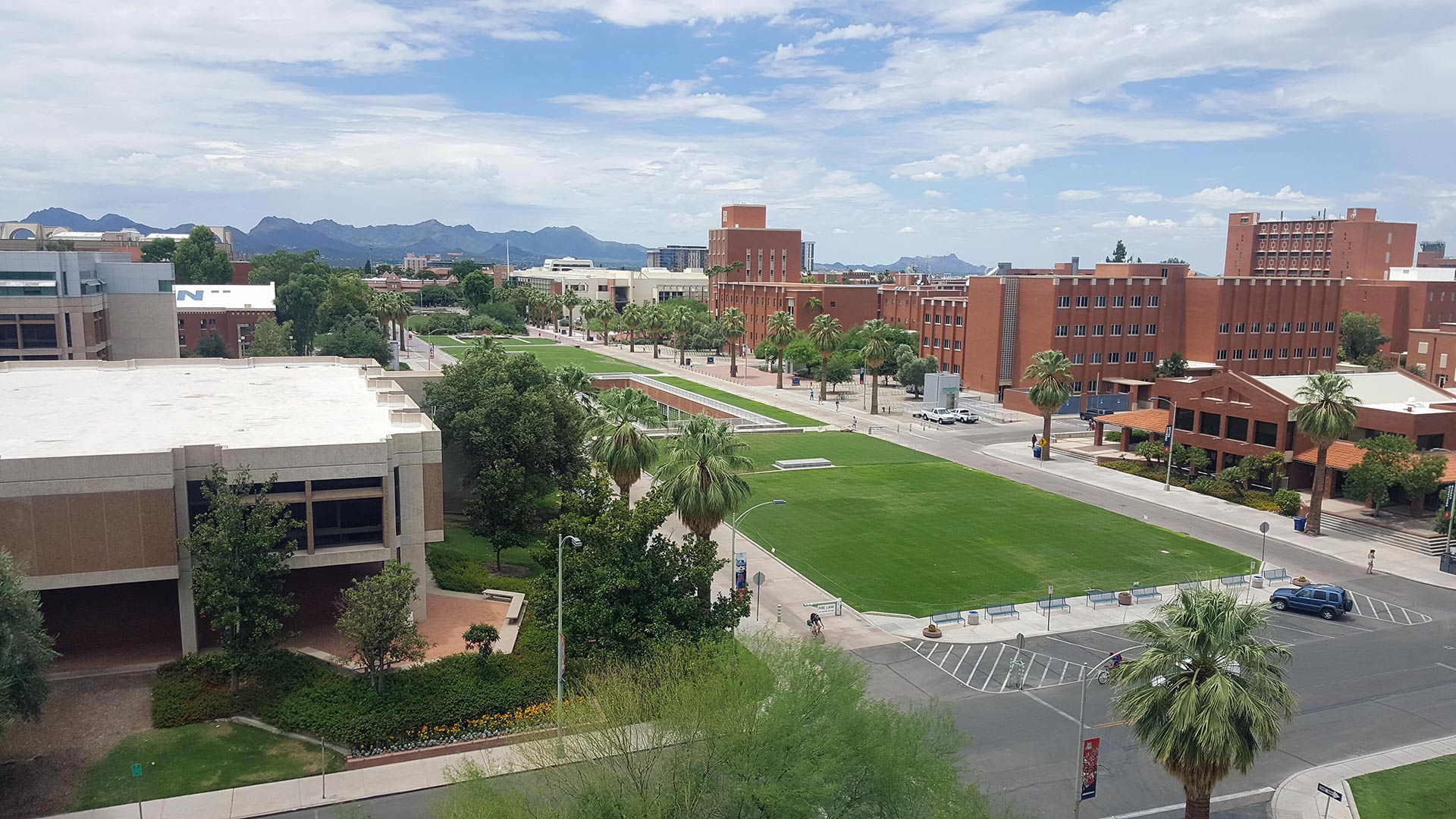 The University of Arizona campus.
AZPM
Arizona's three public universities are among twenty institutions that have filed suit against the federal government to stop a policy change that could lead the deportations of thousands of international students.
The lawsuit names the federal Department of Homeland Security and the Immigration and Customs Enforcement agency as defendants. It challenges a policy change that could revoke the visas of international students if their classes are not held in-person.
The suit claims the new policy is "arbitrary and capricious," and is intended to coerce schools to re-open, despite the growing COVID-19 pandemic. It points to multiple statements by President Donald Trump and acting DHS secretary Ken Cuccinelli indicating that they want schools to reopen in the fall.
In a statement, University of Arizona President Robert Robbins said it was essential that that the university support its international students.
"Many of our 3,700 international graduate and undergraduate students stayed in this country during the pandemic to make sure their education was not interrupted by visa issue," he said in a statement. "We see this as a sign of their determination and commitment to earning an education in the United States from a top research university, and this guidance unnecessarily puts our international students at risk."
The full group of universities included in the lawsuit comprises the University of Southern California, University of Oregon, Oregon State University, Arizona State University, California Institute of Technology, Chapman University, Claremont McKenna College, Northern Arizona University, Pitzer College, Pomona College, Santa Clara University, Scripps College, Seattle University, Stanford University, St. Mary's College of California, University of Arizona, University of the Pacific, University of San Diego, University of San Francisco and University of Utah.