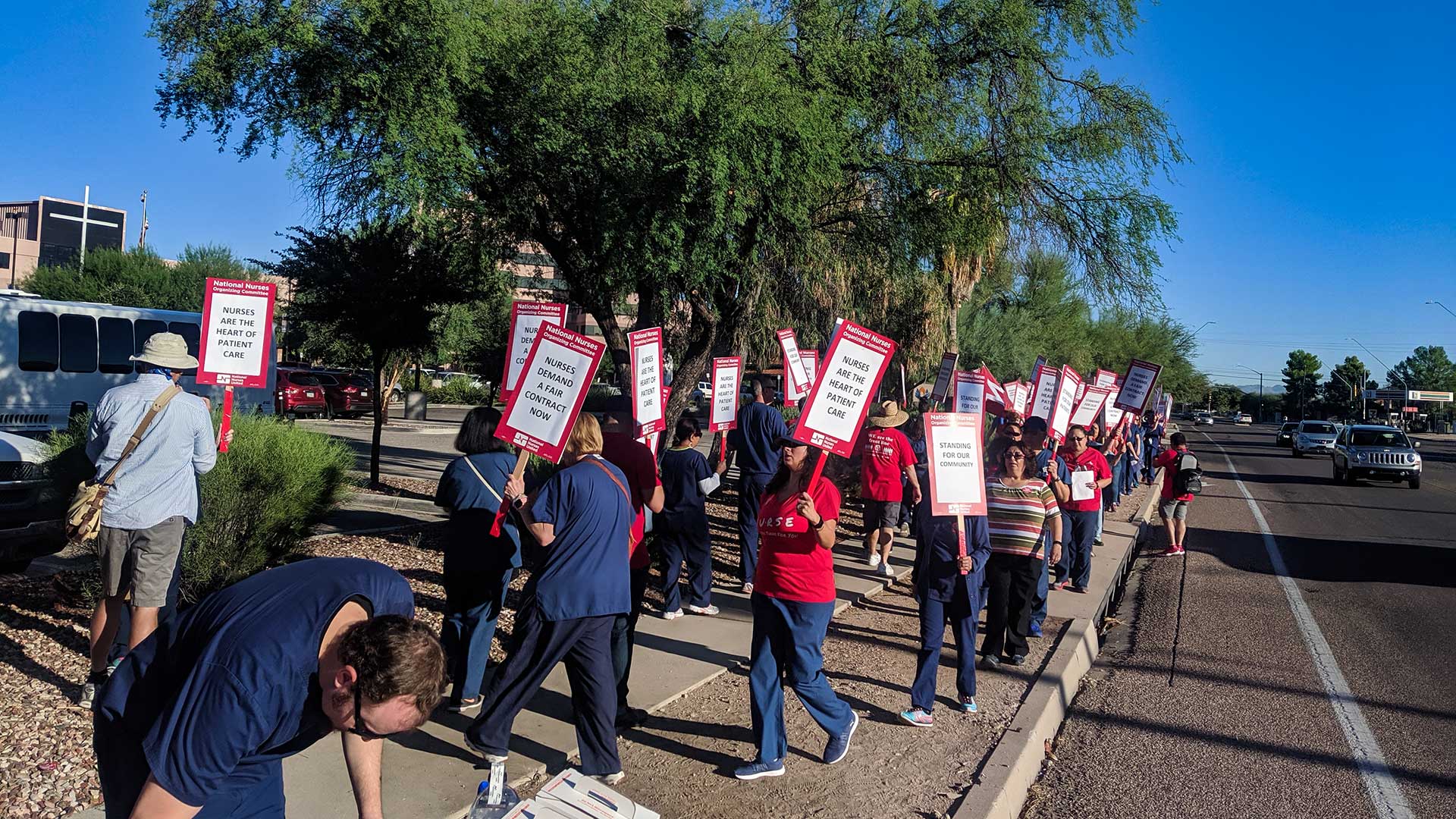 Nurses hold a demonstration in front of Carondelet St. Mary's Hospital on Silverbell Road, Sept. 20, 2019.
Nick O'Gara/AZPM
Union membership may be at historic lows, especially in right-to-work states like Arizona that make organizing difficult. But that didn't stop nurses at the two Tucson hospitals from organizing, and working out a contract that took effect Wednesday.
"It's the first ever registered nurse union contract in the state, and that's no small thing," said Dominique Hamilton, a Saint Mary's nurse who helped negotiate the contract. The agreement was years in the making, but she says the COVID-19 pandemic makes it especially timely, since it covers staffing levels, the quality of masks and gowns, and rest breaks for on-call nurses.
"So this now a guarantee that they'll have enough rest between shifts, 8 hours, so that they can give the best quality care for that next patient," she said.
Reaching the agreement wasn't easy. Nurses at the two hospitals joined thousands of others at facilities owned by Tenet Healthcare in a one-day walkout last fall to call attention to their demands. The new contract runs for three years.