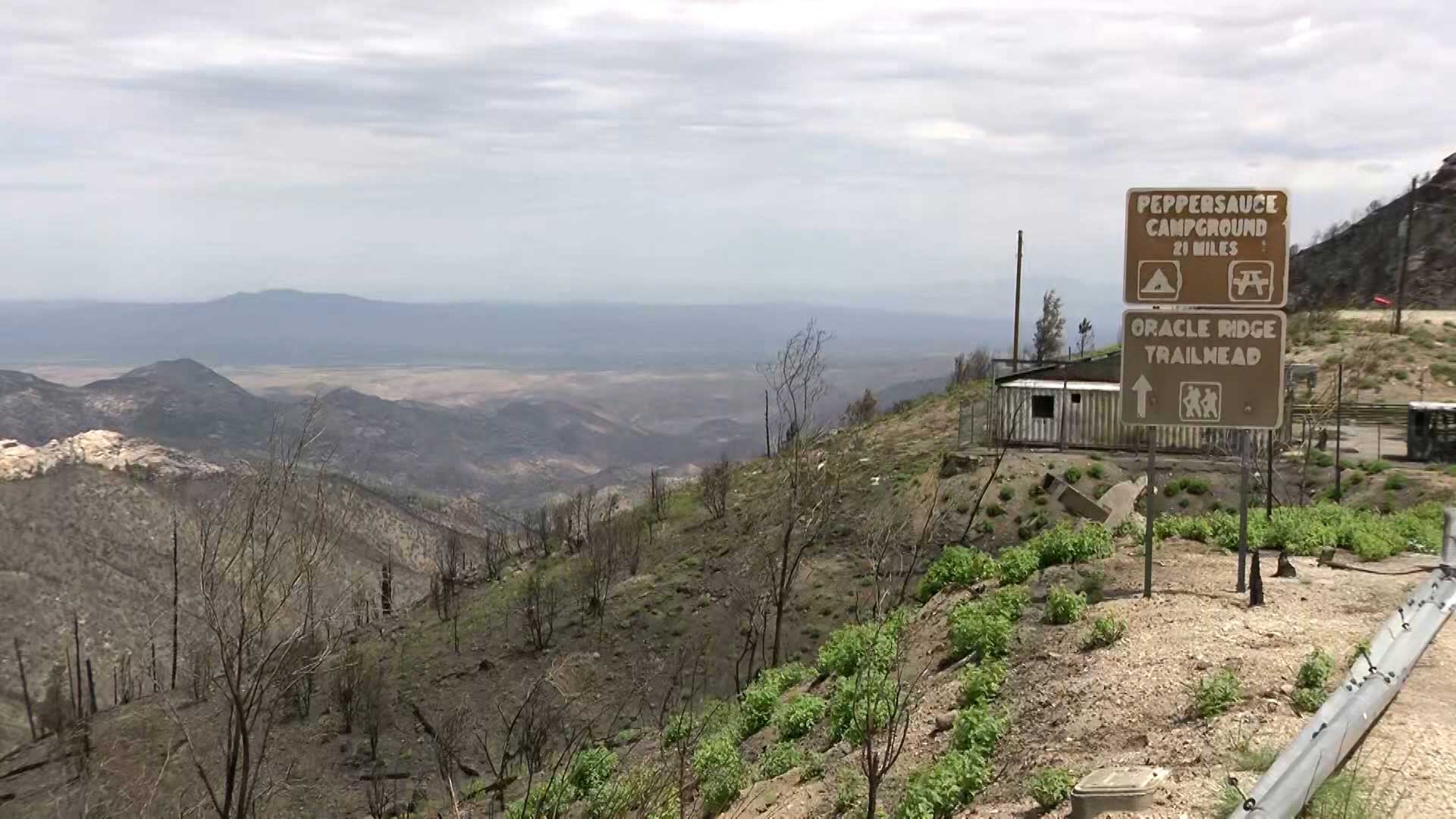 An area burned by the Bighorn Fire in the Santa Catalina mountains.
KVOA pool image
It took nearly seven weeks of work and a monsoon thunderstorm, but the Bighorn Fire is finally contained. The Coronado National Forest says the 119,978-acre fire reached 100% containment Thursday as a storm dropped 1-3 inches of rain across the region.
The fire started from a lightning strike on June 5.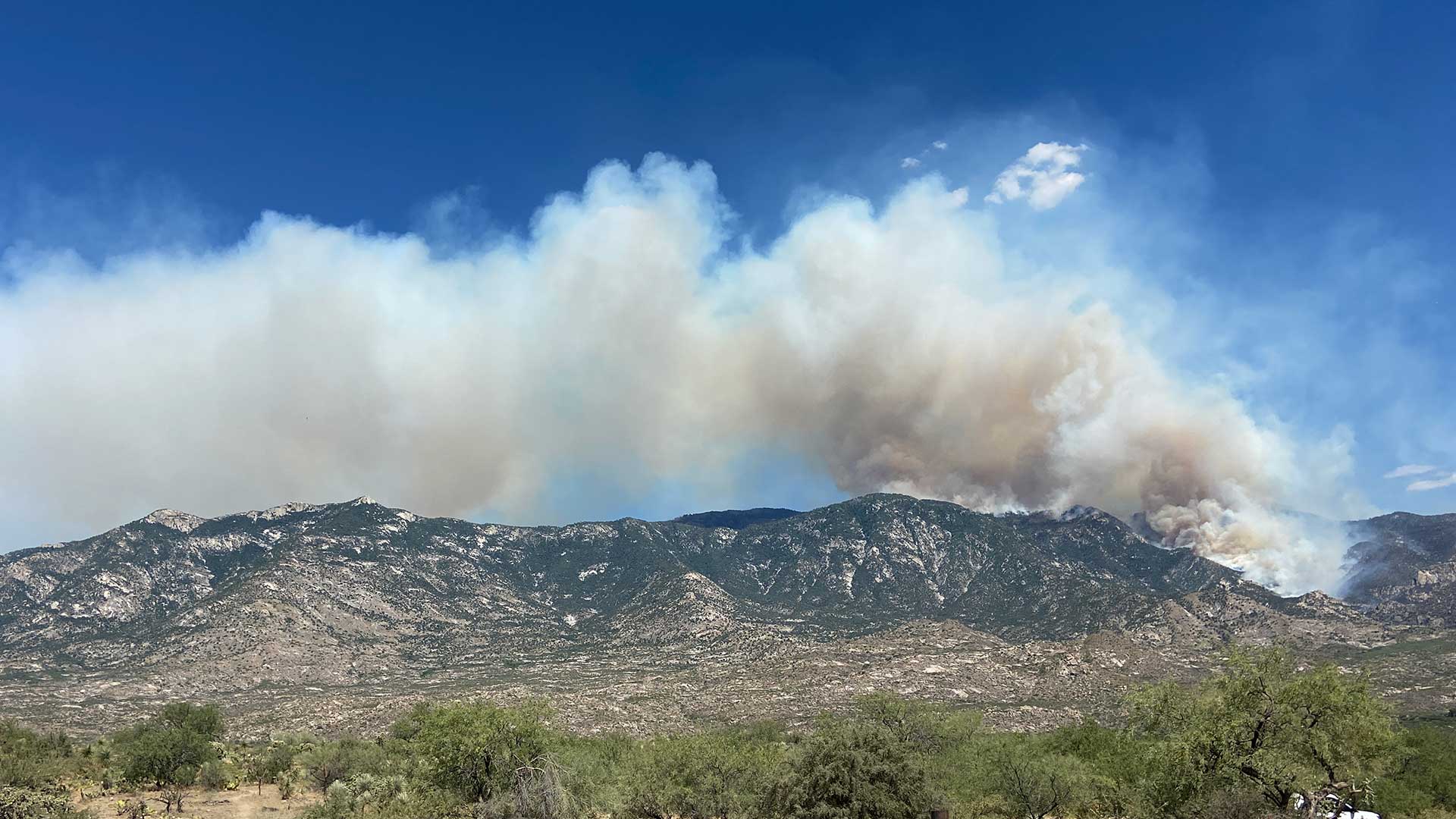 Smoke billows from the Bighorn Fire, June 16, 2020.
Robert Lindberg/AZPM
At its peak, it sent smoke billowing over the Santa Catalina Mountains and endangered the town of Summerhaven as well as broadcast facilities on Mount Bigelow. The scarred landscape will still pose a threat of flash flooding for months, especially in the Catalina Foothills and in Sabino Canyon.

The burned area remains under a closure order that may continue through Nov. 1. Pima County will decide when to reopen the Mount Lemmon Highway, and the state parks department will decide when to reopen Catalina State Park.