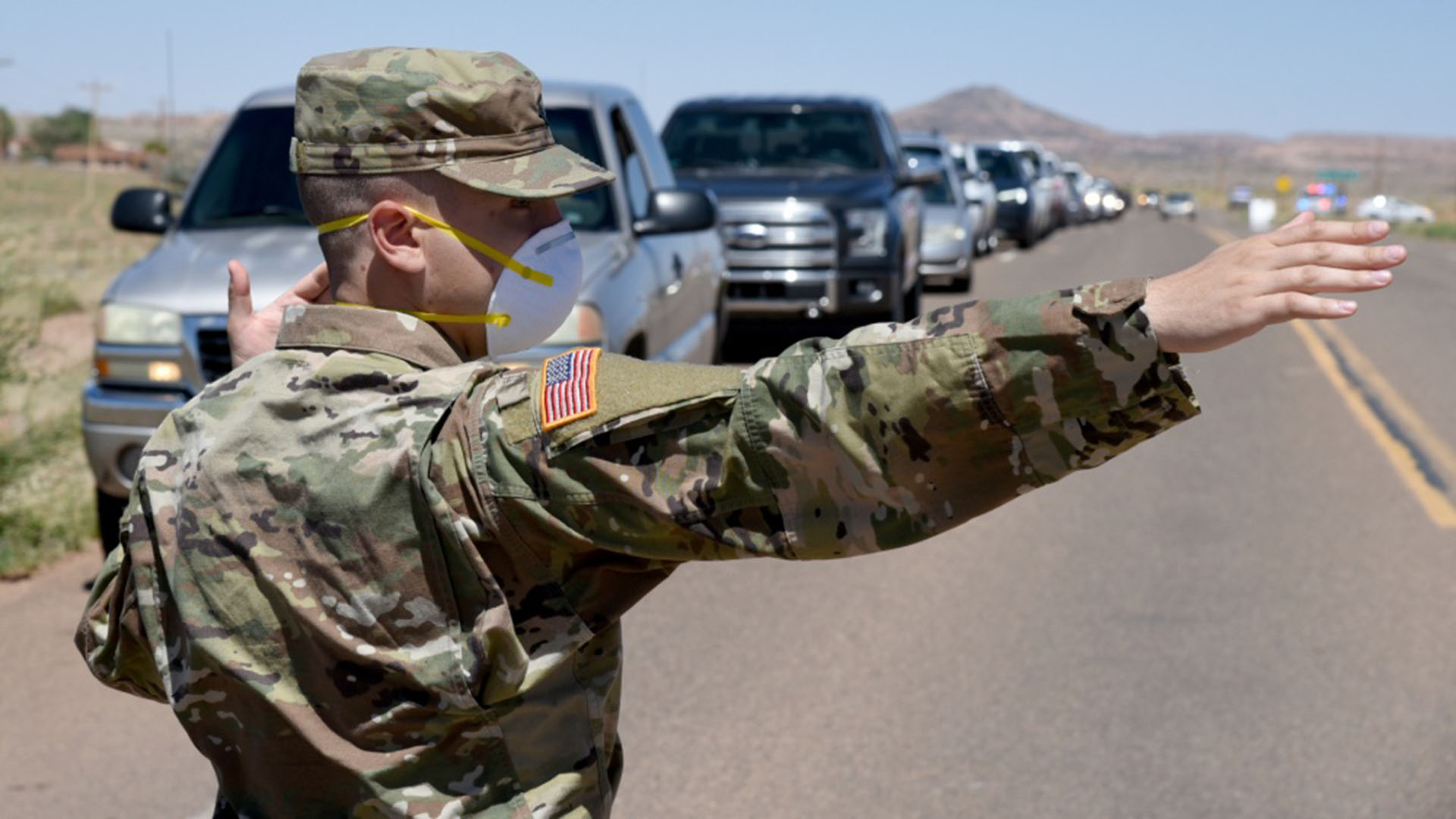 Arizona National Guard service member directs visitor traffic at COVID-19 testing site in Tonalea, Arizona, in the Navajo Nation May 19, 2020.
Courtesy of the Arizona National Guard
The White House issued a memo Friday directing the Federal Emergency Management Agency to cover all of Arizona's costs for using the National Guard for COVID-19 pandemic response.
Before President Donald Trump issued the memo, only 75% of Arizona's National Guard costs were covered by the federal government.
Politico reported earlier this week that only Florida and Texas were receiving full cost coverage.
The change in policy for Arizona came two days after Gov. Doug Ducey had a meeting with the president. In that meeting, Trump praised Arizona's efforts to reduce the spread of COVID-19, despite the fact that Arizona had the highest rate of infection in the world in June and has recorded more than 4,000 COVID-19 deaths.
Since the pandemic began, Arizona has used the National Guard to help stock grocery store shelves, staff food banks, take supplies and medical personnel to the Navajo Nation, and help counties with contact tracing.
The additional 25% funding runs out on Sept. 30, according to the White House memo.