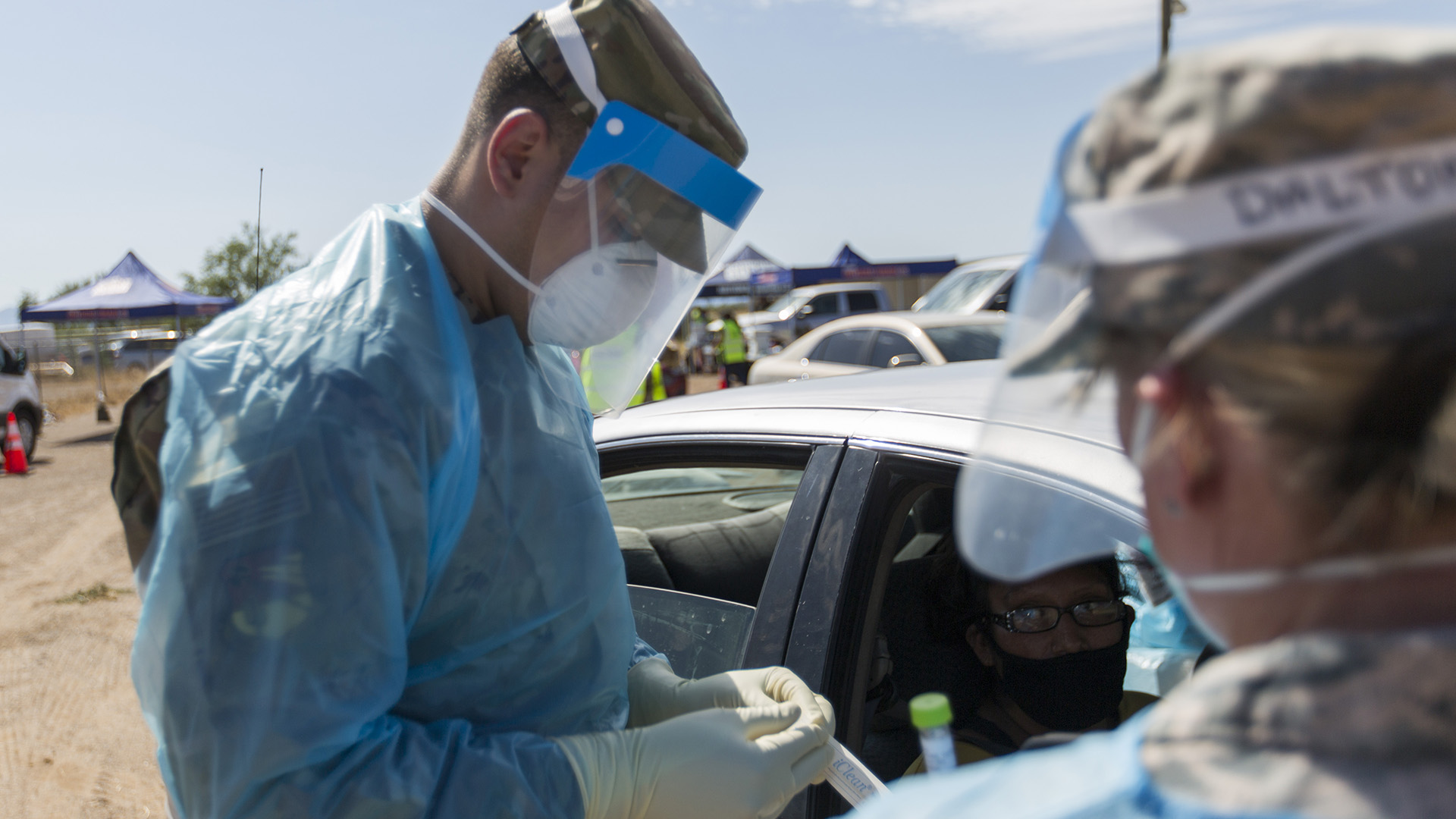 Arizona National Guard service members at a COVID-19 drive-thru testing site in the Tohono O'odham Nation in Sells, Arizona, July 6, 2020.
Courtesy of the Arizona National Guard
Pima County announced it is opening nine pop-up, drive-thru sites for COVID-19 testing in areas that have limited testing capability.
The sites are spread from Ajo, to Green Valley, to Picture Rocks and are each open for one day, starting Aug 11. County officials hope to administer a total of 20,000 tests at the pop-up sites.
Nearly 150,000 Pima County residents have been tested for COVID-19, according to the Arizona Department of Health Services.
Appointments are not required, but the county is strongly encouraging people to sign up in advance in order to ensure they get a spot. You can use the map below to find a location and pre-register.
The pop-up sites bring the total number of testing sites available in Pima County to more than 70.