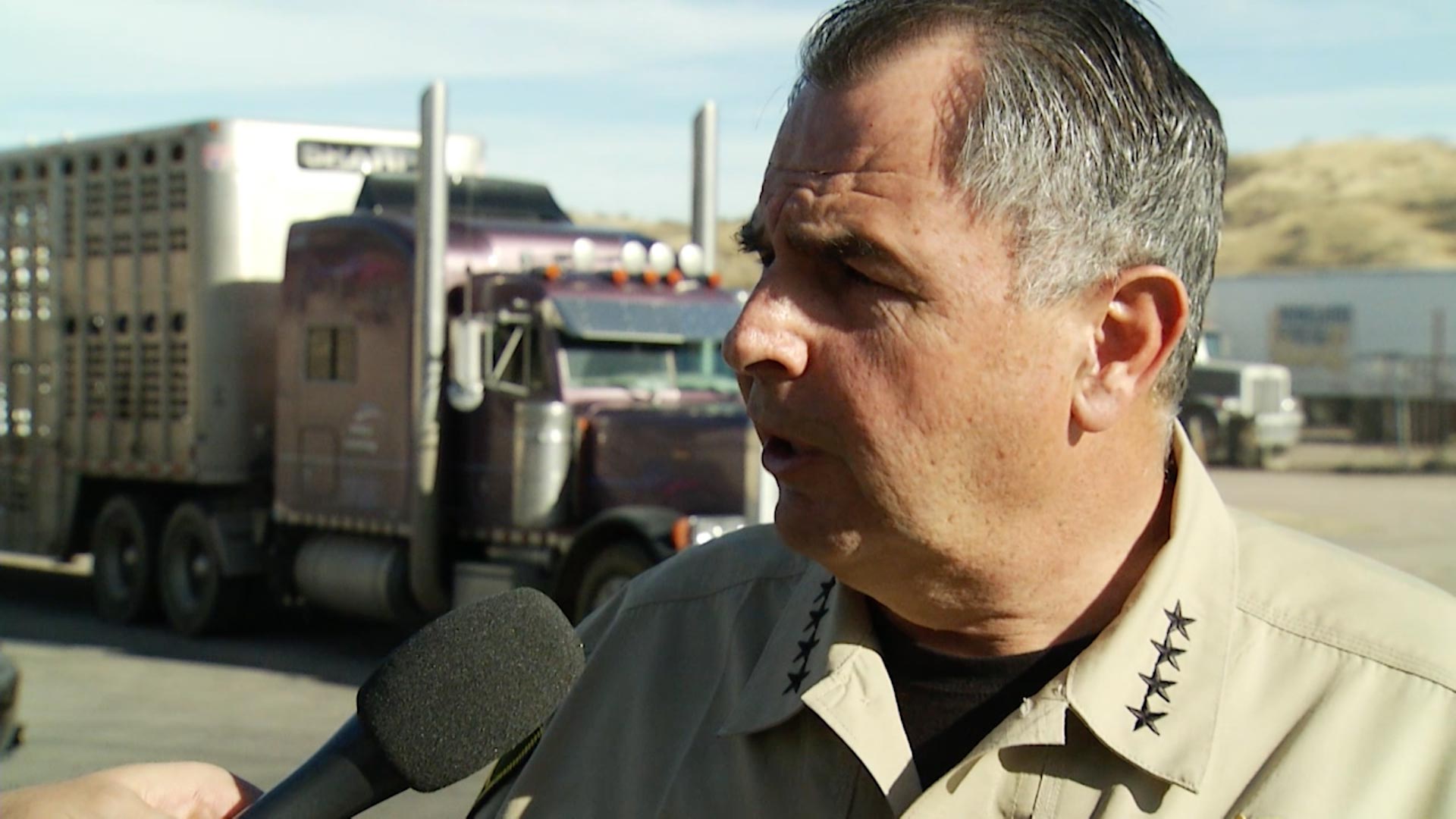 Pima County Sheriff Mark Napier in Nogales, Arizona, Feb. 9, 2017.
Steve Riggs/AZPM
Pima County Sherriff Mark Napier held a news conference Monday to call his opponent, former Sheriff Chris Nanos, a liar.
Napier said social media posts and billboards claiming he is under investigation by the FBI and was charged with felony perjury are all false.
"[Nanos] has stated that I have been found guilty that I am appealing that crime, that I am under investigation by the FBI, and he indicates that that's again as if there have been multiple investigations. That I have cloned Sheriff's department personnel's cell phones in an effort to spy on them. That I have falsified department records and that I have criminally possessed privileged documents. All of these statements are completely and verifiably false," said Napier.
Napier's attorney sent Nanos a letter with a list of demands.
"He provide a written apology for the defamatory statements and distribute the same to all media outlets in Pima County. To post a public apology in the Arizona Daily Star, the newspaper of record in our community, post a public apology on a billboard in the Tucson metropolitan area, permanently take down the defamatory website and Facebook page and allow the creation for no similar platform for defamatory content," explained Napier.
The letter from the attorney and Napier's comments both left the door open for a defamation suit.
Napier defeated Nanos four years ago to become Pima County Sheriff.
AZPM reached out to the Nanos campaign for a comment but did not get a response.