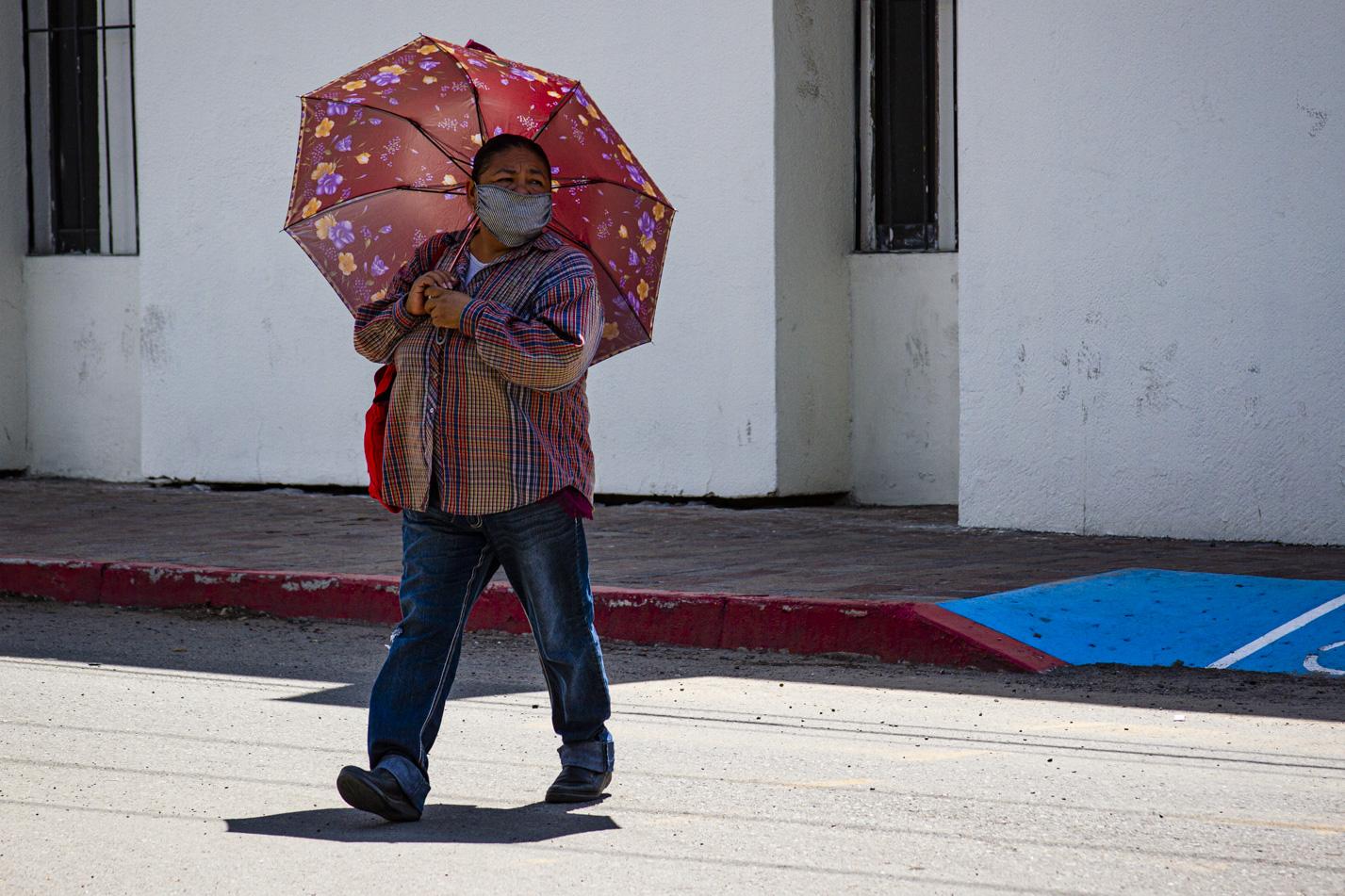 VIEW LARGER A masked woman crosses the street in downtown Hermosillo. Many shops have reopened there in recent weeks, though with reduced capacity and hours.

Murphy Woodhouse/Fronteras Desk
Sonora, Arizona's neighbor to the south, has seen one of the largest jumps in excess deaths among Mexican states during the coronavirus pandemic.
In the absence of the global coronavirus pandemic, an estimated 6,600 Sonorans would have likely died between mid-March and the end of July. Instead, according to data recently presented by the federal government, roughly 12,400 died — nearly 90% more than the expected figure. That's the fourth highest jump among the 24 states analyzed.
"(T)he total excess mortality that we have through (31st week of the pandemic) is 122,765 excess deaths, which represents 59% of the expected number," said Ruy López, head of the national disease control and prevention center. López said COVID does not account for all of those deaths, but is one of the key factors.
There have been roughly 2,750 confirmed COVID deaths in Sonora, according to the most recently available state data. New cases and deaths have been steadily declining in the state in recent weeks, according to data tracked by the University of Sonora.

Fronteras Desk
is a
KJZZ
project covering important stories in an expanse stretching from Northern Arizona deep into northwestern Mexico.