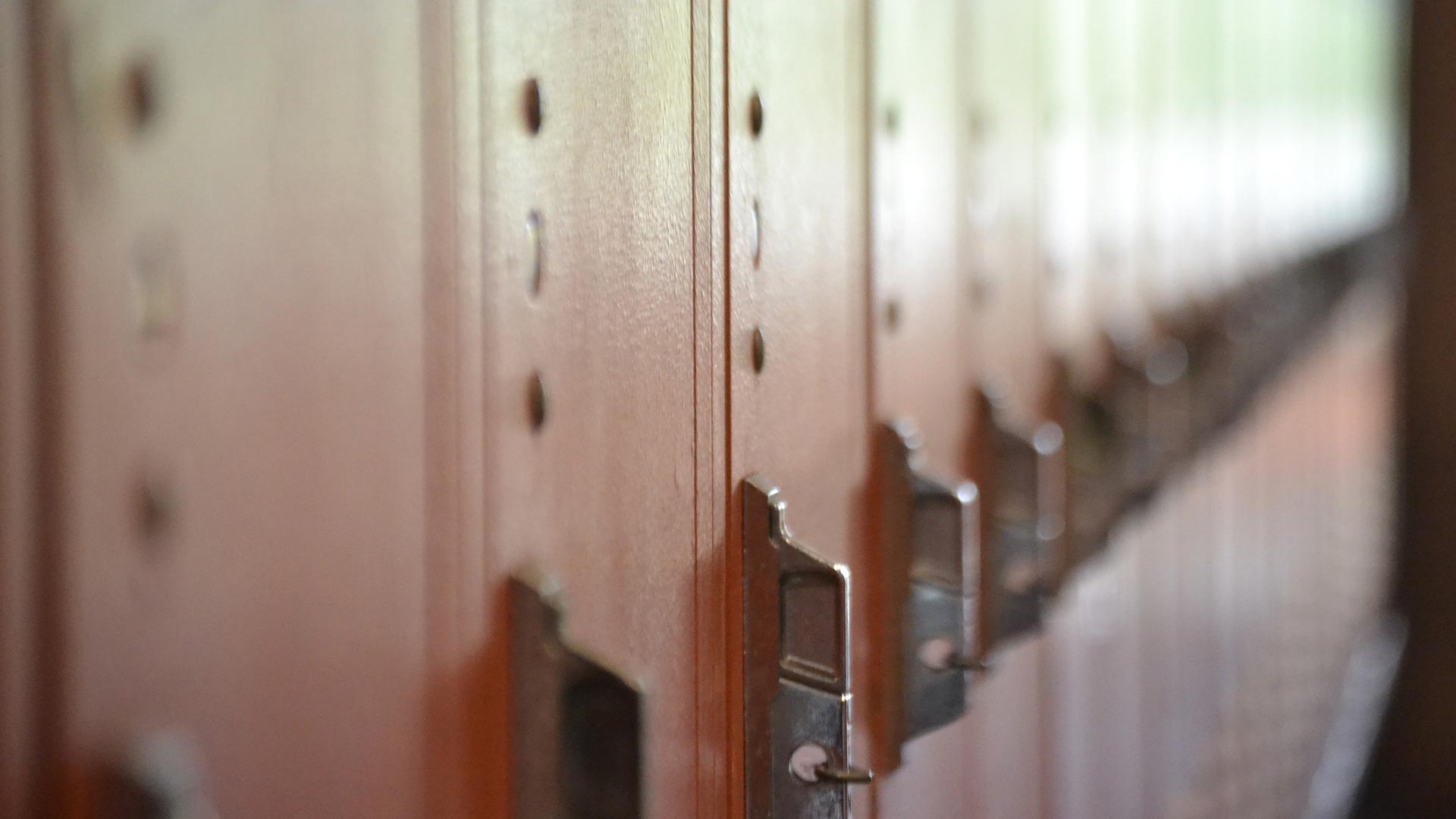 Pima County cleared the benchmarks to return to school for hybrid learning last week. This week, the two largest school districts in Tucson announced that they are planning to offer hybrid classes as soon as mid-October.
The Sunnyside Unified School District released plans for a hybrid model Wednesday. Under this plan, students who return to school would be split into two groups and alternate the days they come to campus.
The Tucson Unified School District is scheduled to reveal its hybrid plan on Sept. 22.
These plans hinge on local conditions being safe enough to send large groups of students back to school. While Pima County may meet the state's standards, the Pima County Health Department still recommends groups should not exceed 10 people, as of Sept. 9.
The University of Arizona, where the majority of students are not yet returning to classrooms for classes, saw another spike in case numbers this week. The university reported its highest single-day number of cases so far on Friday. Most of those cases come from students living off-campus.
UA president Robert Robbins said that the university is considering harsher quarantine procedures when clusters are identified. This is on top of previous threats of serious discipline for students who hold large parties.
Writing in The Atlantic, epidemiologist Julia Marcus and psychiatrist Jessica Gold in July predicted college students would be the ones to take the blame for coronavirus spikes, even when placed in environments with murky safety procedures.
There is some evidence that the coronavirus pandemic is already a punishment in itself for young adults. The Associated Press reported this week on a study that shows that between the transitional nature of this time in life and the cessation of social activities, the pandemic has taken a large toll on young people's mental health.
---
Pandemic through disability services, legal protections and education
Arizona 360
Lorraine Rivera talks to the Jewish Community Center's CEO Todd Rockoff about how the pandemic has impacted its day program for adults with disabilities and the many other services the J offers to the community, including a site for distanced learners.
Students, parents, teachers and other school employees have had to adapt to an ever changing story when it comes to kids getting their education. Danyelle Khmara from the Arizona Star speaks with Arizona 360 about her reporting and explains how students with disabilities have been impacted.
Lorraine Rivera speaks with J.J. Rico, the executive director of the Arizona Center for Disability Law, about the successes and challenges they've seen during the pandemic concerning students with disabilities.
Watch the full episode here.
---
Tucson Unified plans for hybrid learning
Arizona Daily Star
The Tucson Unified School district announced it is creating plans to begin hybrid classes in mid-October. These classes would mix in-person and online learning. This plan will only go forward if the Pima County Health Department determines it is safe to return to school, district officials told the Arizona Daily Star.
The actual plan is scheduled to be revealed at the Sept. 22 meeting of the TUSD Governing Board.
Pima County met the state's benchmarks for returning to hybrid learning for the first time.
Learn more at Tucson.com
---
Parents may have to sign waiver to send kids back to TUSD schools
Arizona Daily Star
Parents who send their children back to schools in the Tucson Unified School District may be asked to sign forms acknowledging the risks involved. This policy was one of the options given to the district by The Trust, which insures schools in Arizona.
While the TUSD Governing Board voted to approve the plan, district Superintendent Gabriel Trujillo told the Arizona Daily Star that he was less than enthusiastic about the way The Trust formatted its pandemic insurance.
---
Sunnyside Unified School District reveals plan for hybrid learning
Arizona Daily Star
The second largest school district in Tucson revealed its plan to offer hybrid-learning classes starting in mid-October. Students who return would be split into groups that would alternate days to come to school.
SUSD superintendent Steve Holmes told the Arizona Daily Star that this plan would only move forward so long as local health officials say it is safe.
Families would still have the option to keep their children in remote learning.
---
UA reports its highest number of daily COVID-19 cases so far
AZPM
The University of Arizona reported 196 positive COVID-19 tests on Friday morning. The positivity rate was 9.8%.
University officials said most of the cases are from students who live off-campus. They also said they have increased the number of tests given to students who live in university run dorms.
The university could not confirm if there have been additional outbreaks in fraternity and sorority houses. Officials said those are considered private buildings so the numbers must come from the Pima County Health Department.
A spokesman for the health department said they are still working to determine where all the cases are coming from.
---
Rate of COVID-19 cases on UA campus 'alarming'
AZPM
The University of Arizona reported 150 new COVID-19 cases on campus on Monday. The campus has increased the number of tests administered to more than 1,000 a day but the positivity rate has risen to 8.8%.
Many of the cases are coming from students who live off campus. Of particular concern are fraternity and sorority houses. Officials will not say which houses have experienced outbreaks, but they do confirm so far most of the cases came from three houses.
"Some of the houses, they translate into positivity rates that are far beyond 10%, in one case 60%," Pima County Department of Health Director Theresa Cullen said in a Wednesday media briefing.
UA President Robert Robbins in the briefing said he finds the numbers "alarming."
---
UA postpones in-person commencement
AZPM, AP
University of Arizona students graduating in December will not get an in-person commencement ceremony. A notice sent to students Wednesday says the in-person ceremony, scheduled for Oct. 30, has been postponed indefinitely.
This is the second semester that the UA has called off the traditional commencement. Last spring, as the coronavirus pandemic was on the upswing, the university replaced its usual ceremony with an online video production.
The announcement says specific colleges or academic programs may offer convocations or celebrations in December. Those plans will be announced later.
---
Arizona set to return to sports after false positives
AP
The University of Arizona could return to athletic activities next week after retests of COVID-19 for 13 student-athletes have shown 11 false positives. There also were four false positives among 12 non-athletes tested at the campus health center. The lab conducting the tests attributed the incorrect results to an instrumentation error and will perform a full audit of the testing process.
The school plans to retest student-athletes on Tuesday and all sports programs, including women's soccer, will resume activities on Wednesday if the test results are reconfirmed.
---
'It's going horribly': College towns fret about census count
AP
PHOENIX — Officials in college towns all over the U.S. are fretting that off-campus students are being counted in places other than the communities where their schools are located. That is leading to an expected major undercount for the 2020 census in college towns where students can make up as much as three-quarters of the population.
The situation could result in severe shortfalls in federal dollars these college towns normally would expect and also a dilution of their political power over the next decade.
Off-campus students are said to account for 4 million of the 19 million college students in the U.S.
---
NAU President Rita Cheng won't seek contract extension
AP
FLAGSTAFF — The president of Northern Arizona University says she won't seek an extension of her contract that expires in 2022. Rita Cheng made the announcement Tuesday.
She touted growth in research funding, enrollment, and student retention and diversity since she took over the Flagstaff-based university in 2014. She says she has confidence in the school's leadership team, faculty and staff to continue the work amid the coronavirus pandemic.
The Arizona Board of Regents says it will start a nationwide search this fall to replace Cheng. Her contract expires in June 2022. She earns an annual base salary of more than $490,000.