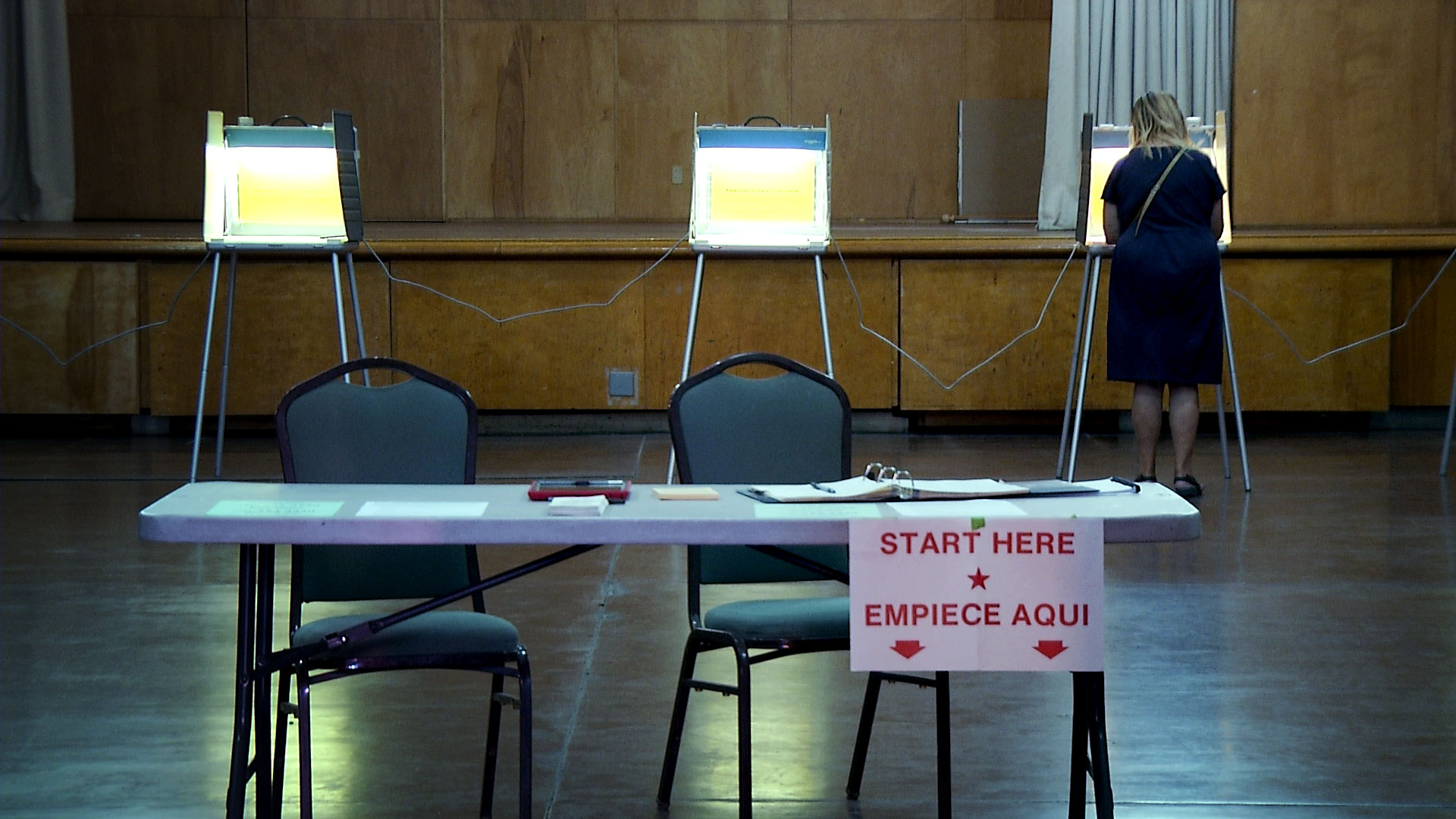 A woman fills out a ballot at a polling place inside Temple Emanu-El in Tucson on Aug. 4, 2020.
John DeSoto/AZPM Staff
When President Donald Trump was elected in 2016, Deyanira Garcia was feeling helpless. First, she was too young to vote. But more importantly, she's one of almost 24,000 Arizona recipients of the Deferred Action for Childhood Arrivals program, or DACA.
The Obama-era program gives some undocumented immigrants brought to the U.S. as children protection from deportation and a work permit. But it doesn't provide a path to citizenship, or a ballot.
"I've lived here for 20 years out of my 21-year-old life," said Garcia. "I don't get the opportunity to vote even though we live in the same community. I'm your neighbor and yet, I don't have the power."
In Arizona and across the country, immigration policy is a forefront issue this election season. But many Arizona families hardest hit by those policies are left without a voice.
About 13% of Arizonans were born in another country, according to an August report from the American Immigration Council, nearly half of whom are naturalized citizens. Roughly 4% of the state's population is undocumented.

That's why this election, Garcia, who works with Mesa-based immigrant advocacy group Aliento, is trying to ensure those who do get a vote, use it. The group's campaign, Aliento Votes, is run by undocumented and DACA-recipient volunteers and aims to mobilize 25,000 young people and Latinos across the state.
Roughly half of all eligible voters in Arizona didn't cast a ballot in 2016. Garcia said organizers are hoping this time around, stories like hers will change their mind, while also ensuring impacted families don't feel alone.
"I just want to make sure that other students understand that you might not be able to vote because you're under the age of 18 or because you're not legally allowed to vote," she said. "They can contribute to something like this, they don't have to feel hopeless."