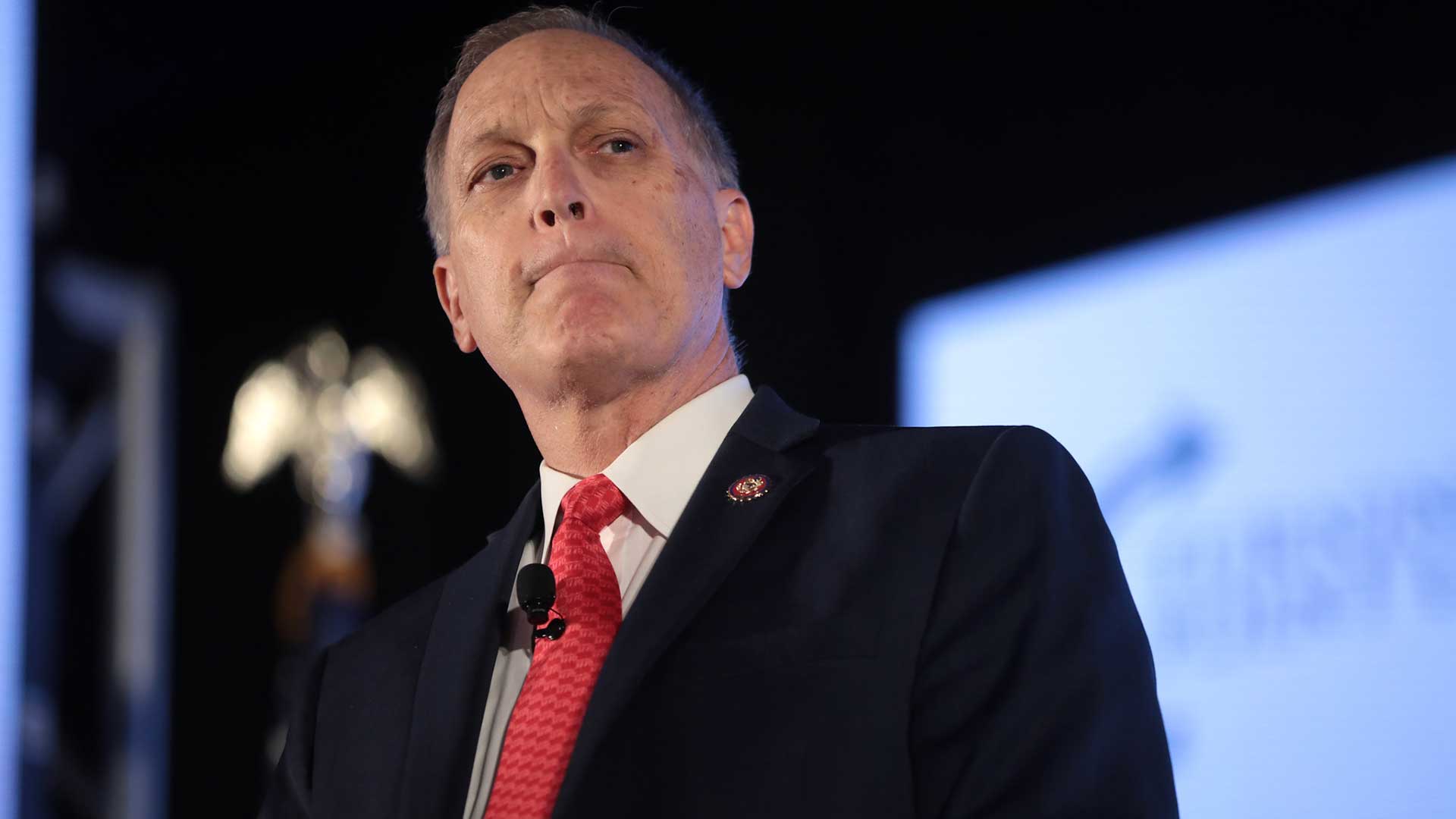 U.S. Rep. Andy Biggs, July 2019.
Gage Skidmore/Flickr (CC BY-SA 2.0)
A Republican Arizona congressman took to social media Friday morning to recommend an unproven and potentially hazardous treatment plan for the president and his wife. After President Donald Trump and first lady Melania were diagnosed with COVID-19, Rep. Andy Biggs posted a video wishing the couple a quick recovery.
"Observational studies, more than 50, indicated that early detection of the COVID-19 best be treated with the hydroxychloroquine, zinc and Zpack regimen. I hope that they're able to get that and have a speedy recovery," Biggs said.
Biggs is not a doctor and has no medical degrees. The FDA says hydroxychloroquine is "unlikely to be effective" in treating novel coronavirus disease, and can cause serious heart problems and other side effects. Experts at Johns Hopkins University call the drug combination "not recommended."
In the first few months of the pandemic, right-wing media personalities pushed the drug combination as a treatment or even cure for COVID-19.