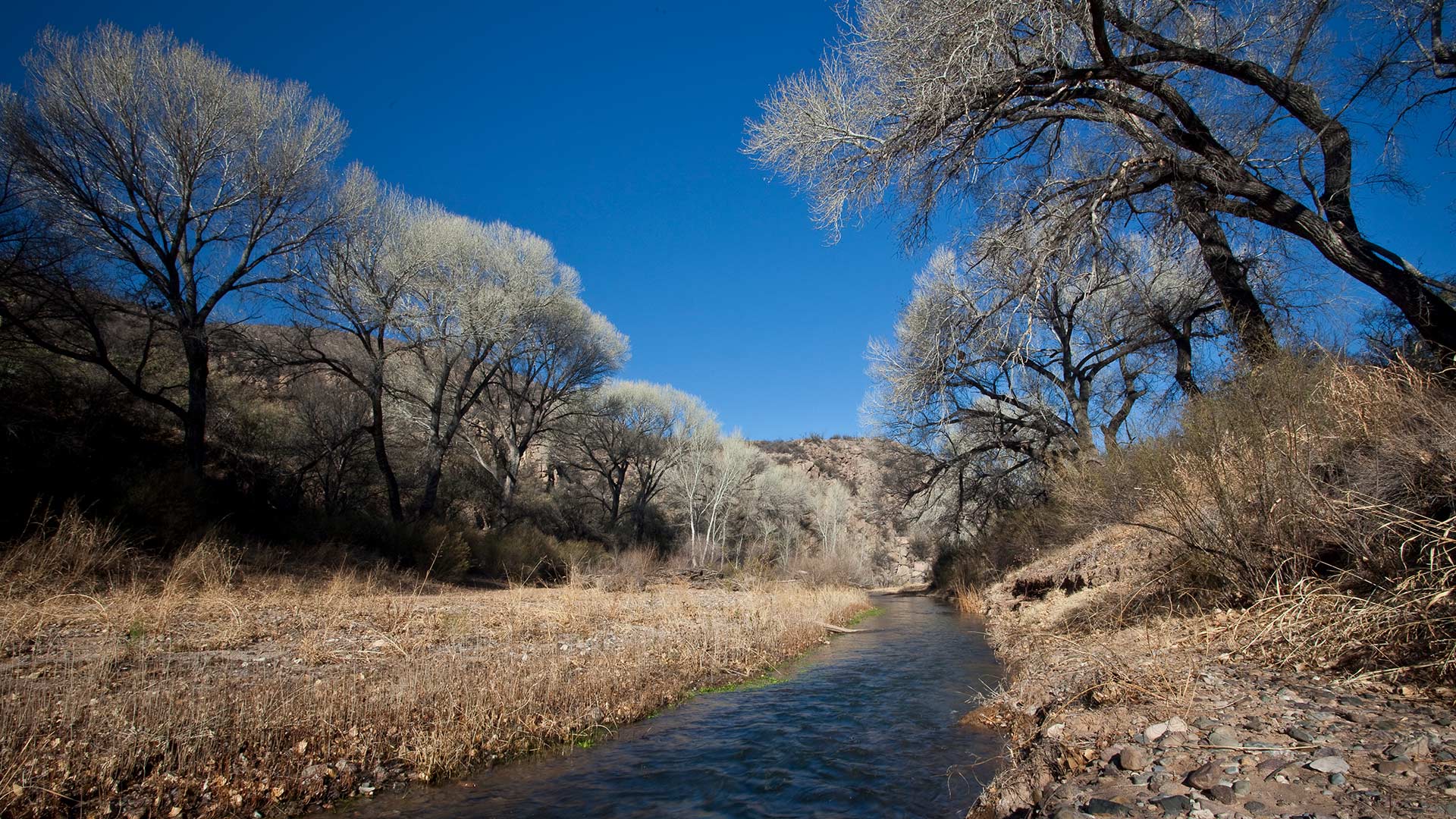 The San Pedro Riparian National Conservation Area in Cochise County, Arizona.
Bob Wick/BLM
The Tucson-based Center for Biological Diversity is again suing Fort Huachuca for what it describes as a failure to protect the San Pedro River.
Robin Silver is with the conservation group, which filed an intent to sue last December that Silver hoped would spur discussions with the fort about the issues of water use and avoid a lawsuit. He said those talks foundered, which led his group and the Maricopa Audubon Society to file suit in March challenging the 2014 decision by the U.S. Fish and Wildlife Service to allow fort-related groundwater pumping to continue for another decade.
"They don't care about the fact that they're killing the San Pedro, and they made that very apparent in what we thought were going to be substantive talks and negotiations," Silver said.
The center has filed lawsuits against the fort for years, arguing the Army's water use is overdrawing the aquifer the nearby San Pedro River depends upon. On Wednesday, the Center filed another suit against the Fort, U.S. Army and U.S. Fish and Wildlife Service for not releasing public records tied to what they allege is a cover-up of a 2010 report showing groundwater pumping from Fort Huachuca was harming the San Pedro River and endangered species. The lawsuit argues the fort has refused to provide documents requested under the Freedom of Information Act and is seeking to be exempt from protections for endangered species, like the northern Mexican garter snake and the yellow-billed cuckoo, that depend upon a flowing river.
This latest is the center's 10th lawsuit against the fort. Silver says all prior lawsuits have been successful, and he expects these will be too, which will force the USFWS to reexamine its approval for the fort's water use and effects on endangered species.
"We're really at the point where we're going to undergo another evaluation of the environmental impacts of Fort Huachuca, that's going to happen within the next year or two, and now, everything's on the table," Silver said.
A Fort Huachuca spokesperson said they do not comment on pending or ongoing litigation.
The San Pedro River is the last free-flowing desert river in the Southwest and a critical habitat corridor for resident and migratory wildlife.