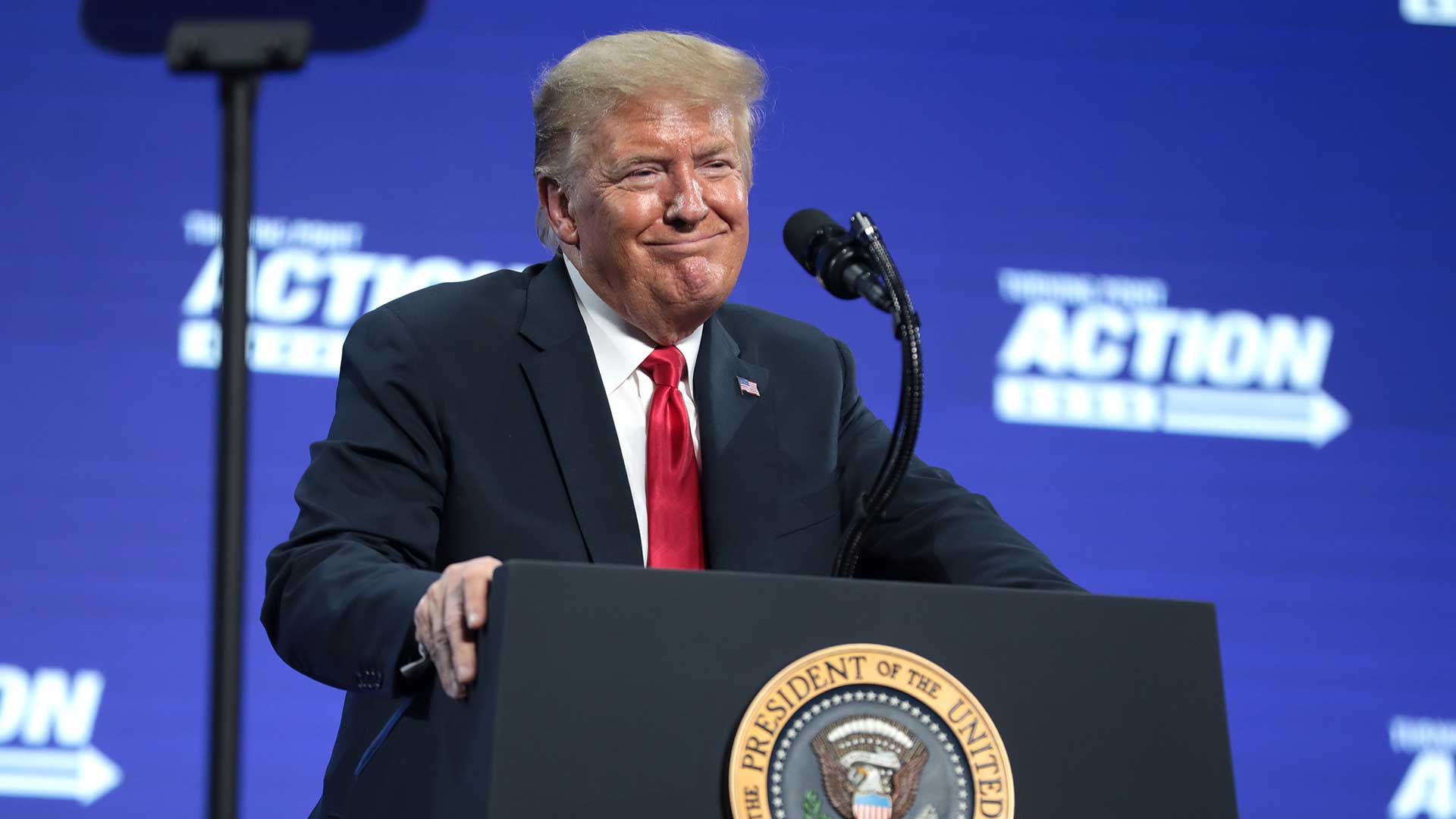 President Trump speaks in Phoenix, June 23, 2020.
Gage Skidmore/Flickr (CC BY-SA 2.0)
Tucson Mayor Regina Romero wants participants at Monday's Trump for President rally to wear masks.
The mayor sent a letter to the Trump campaign on Friday reminding the campaign that large groups in Tucson who cannot maintain physical distance must wear masks. Gov. Doug Ducey's executive order allowing local governments to mandate masks does make an exception to mask requirements for events protected by the First Amendment. In the past, Ducey has explicitly said that includes political rallies.
Trump was scheduled to hold a campaign event earlier this month at the Tucson International Airport. It was postponed after Trump's positive COVID-19 diagnosis.
Romero also reminded the campaign that it owes the city $80,000 for a 2016 campaign rally at the Tucson Convention Center. She also said the city estimates the new event will cost about $50,000.
Romero asked that the bills get paid.