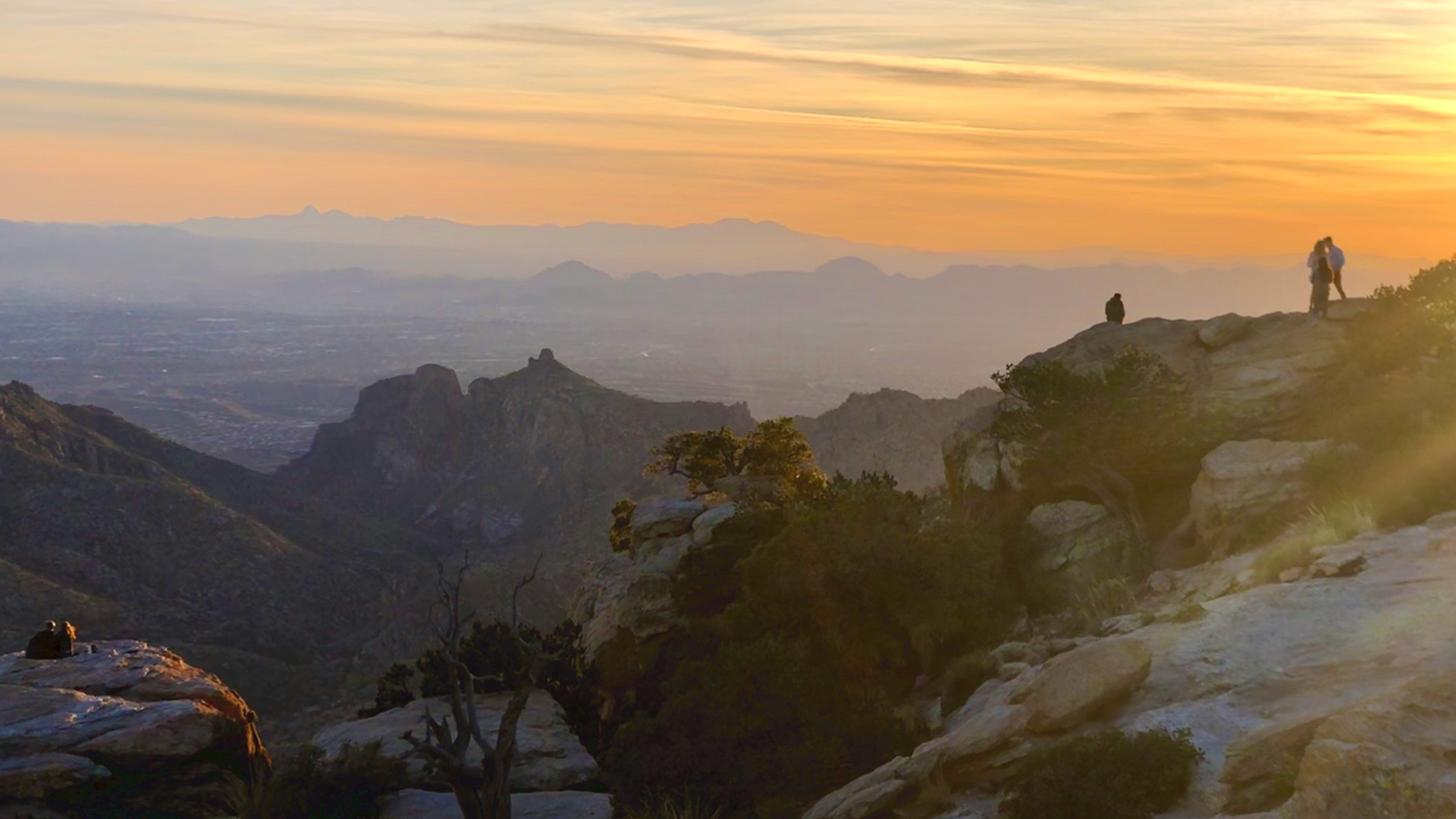 Hikers on Mount Lemmon practicing social distancing.
Alisa Ivanitskaya/ AZPM
November marks more trails and campsites opening up within the Coronado National Forest following the Bighorn Fire earlier this summer.
As the forest service has evaluated and cleared areas in the burn scar throughout the Santa Catalina Mountains, it's opened up trials. According to a press release, Incinerator Ridge, Bigelow, Mountain, Lower Green, Mint Spring and Marshall Gulch trails opened to the public Sunday.
A few more campgrounds along the Catalina Highway, like Molino Basin and Gordon Hirabayashi, reopened, too. Though, Dorilis Camacho-Torres, a spokesperson with the Coronado National Forest, said dispersed camping on Mount Bigelow is still closed.
The forest service closed these and many other sites after the Bighorn Fire burnt 119,978 acres across the mountain range, creating dangerous conditions for hikers and campers.
Some trials are still closed, but the release states that the forest service will reopen more as it's safe. However, some sites may remain closed till the order looking at trail and recreation site closures expires May 1, 2021.
Another order targeting occupancy and restroom use during the pandemic will stay in effect till the end of November. Both order may be rescinded before their respective deadlines.

Individuals violating an order may be fined up to $5,000 and businesses may be fined up to $10,000, or get six months in jail.

The Coronado National Forest has a list of frequently asked questions on their website.