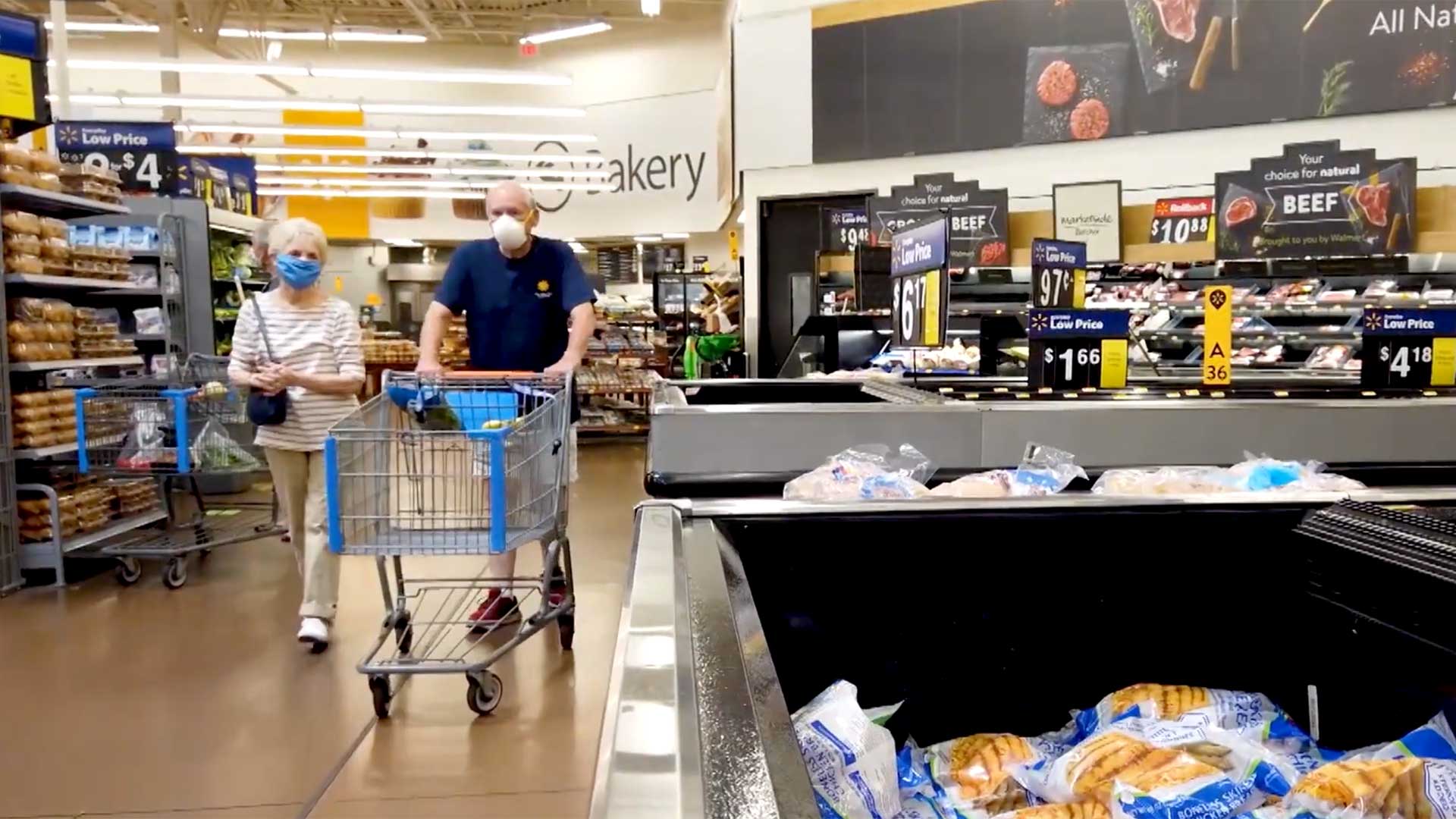 Two shoppers wear masks in a Tucson grocery store.
AZPM
Governor Doug Ducey issued a video Monday urging Arizona residents to wear masks, stay physically distant and wash their hands as the number of COVID-19 cases surges in the state.
Earlier this month, Utah's governor put a statewide mask mandate in place and last week New Mexico announced restrictions as COVID-19 cases spike across the nation. Arizona officials have not made any similar moves.
In the video, Ducey spoke of actions already taken.
"Arizona took several targeted steps this summer to stem the tide. Now as cases rise nationally and in Arizona many of those mitigation measures remain in place. Responsible physical distancing measures, reduced occupancy and mask requirements and compliance," Ducey said.
Arizona has not statewide mask mandate, though the Department of Health Services requires masks for restaurant workers and in some businesses like gyms.
This summer, Ducey allowed local governments to issue mask mandates after denying them the ability for weeks.
In the video, Ducey also said people need to continue wearing masks, staying apart, and washing their hands.
"This is all about protecting public health and saving lives. Do it for your mom and grandma. Do it for our front-line health care workers. Do it for our teachers," said Ducey.
Arizona hospitals are seeing a surge of cases. According to the Arizona Department of Health Services, currently 12% of ICU beds in the state are available.
At the height of this summer's surge, Arizona had 9% of ICU beds available.
Ducey last held a public briefing about COVID-19 in late October.