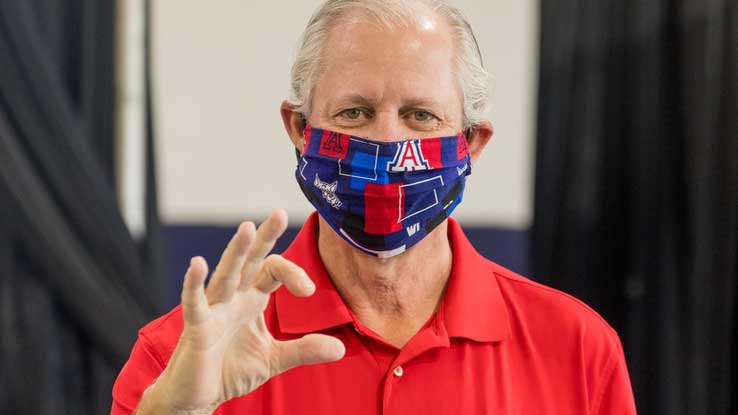 VIEW LARGER UA President Robert Robbins announced Thursday, April 30, the university would resume in-person classes in the fall.

Chris Richards/UA
The University of Arizona plans to begin the new semester in January in the same educational mode it is currently in, with some in-person classes. But that could change if COVID-19 cases continue to rise in the U.S.
"If things continue to go and we can't get the curve going downward and flattened out, then I think they are going to have to start over and go back like we did with this term," said Robert Robbins, University of Arizona president.
UA began the fall semester with online instruction for all but what were classified as essential classes, like labs. Currently, the university allows in-person meetings for classes that have 50 or fewer students.

The university has run its COVID-19 testing plan throughout the semester. In the run-up to Thanksgiving, UA launched a "testing blitz." Last week, nearly 7,000 students, faculty and staff were tested.
Classes at the university will return to online instruction after the Thanksgiving break until the spring semester begins in January.