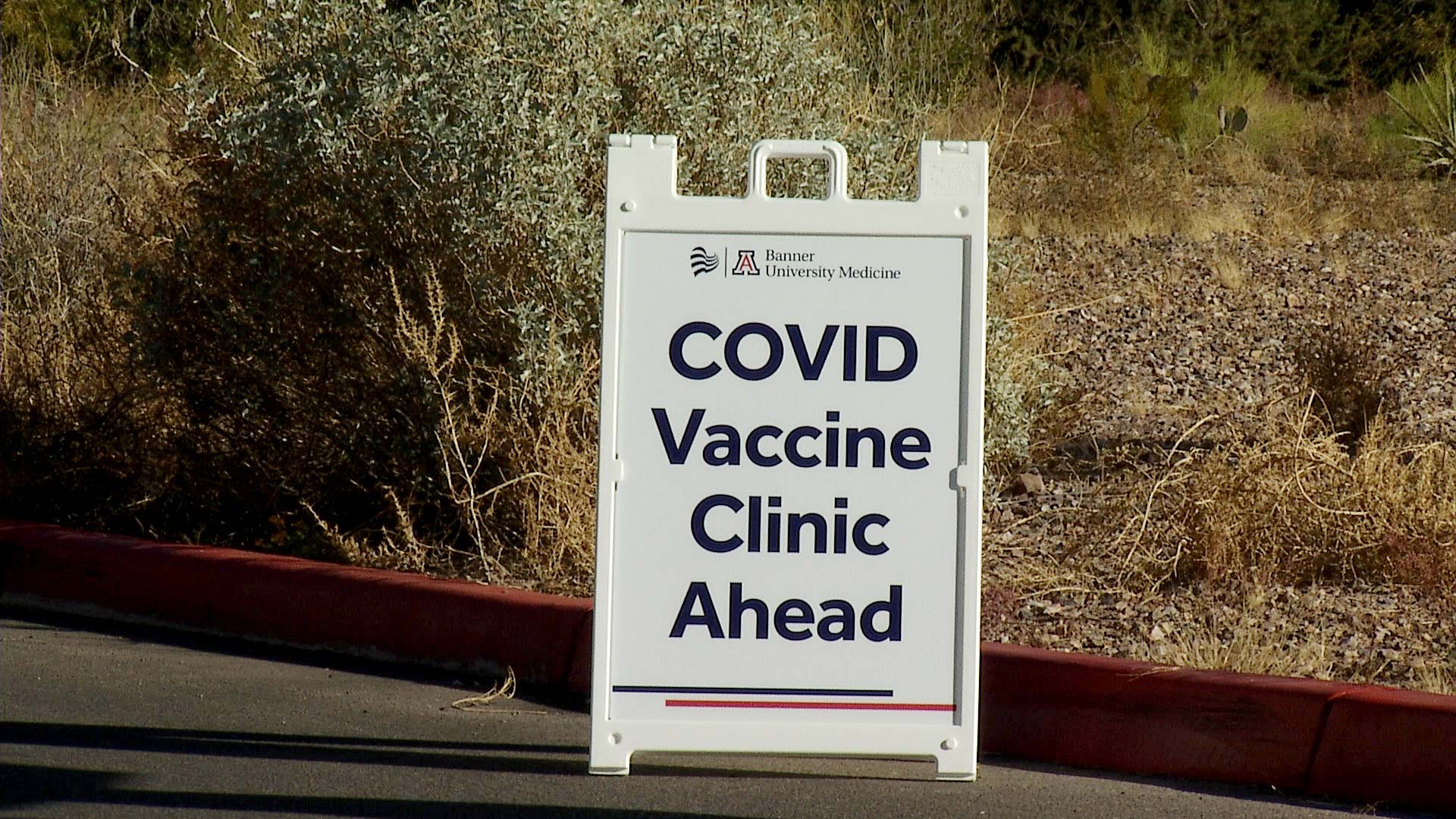 A sign outside Banner - University Medicine North in Tucson for the hospital's COVID-19 vaccine distribution site. Dec. 17, 2020.
Tony DiRusso/AZPM Staff
Governor Doug Ducey issued an executive order today that his office said will expand access to COVID-19 vaccines across the state.
A spokesman said the order will "ease bottlenecks" with vaccine distribution.
The executive order requires the Arizona Department of Health Services to implement a "vaccine allocator model". It also allows ADHS to "take possession of any vaccine allocation and reallocate it to provide statewide coverage for rapid distribution and administration."
"This is a health emergency, and we need all levels of government and our health system operating as such. Vaccines don't do any good sitting in the freezer," said Ducey in a statement issued from his office.
The governor's executive order also allows ADHS to require all private vaccination sites to be approved by the state.
The state will begin daily reporting on the ADHS website about the progress of vaccine distribution in each county.
Additional reporting from the Associated Press:

Arizona has only inoculated about 20% of the people it could with available COVID-19 vaccines as it struggles to stand up a mass vaccination program that will eventually provide protection to all residents who want the new vaccine.
Health Services Department Director Dr. Cara Christ on Wednesday defended the state's rollout of the new vaccines to priority groups of health care workers and nursing home residents, but said more work is needed to expand distribution.
Her comments came as Arizona reported over 5,000 additional known COVID-19 cases and 78 additional deaths while related hospitalizations statewide continued to set records.