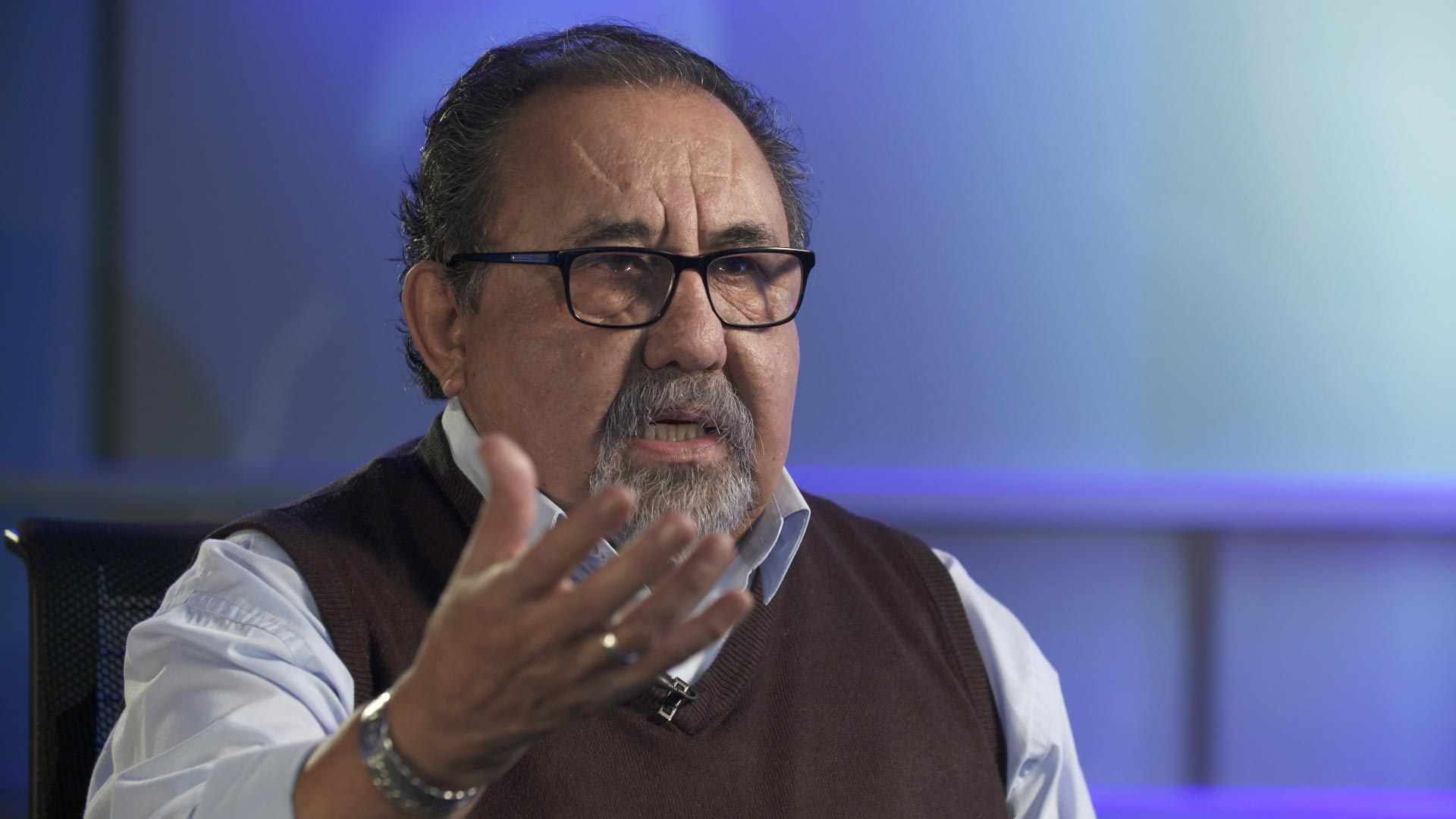 Rep. Raúl Grijalva (D) during an interview at Arizona Public Media on January 18, 2019.
AZPM Staff
COVID-19 has had far reaching impacts on border communities. Arizona counties like Yuma and Santa Cruz have seen some of the highest positivity rates in the state, and businesses have suffered too. But some relief may soon be on the way with a new bill focused on border businesses from Southern Arizona Congressman Raúl Grijalva.
Under the provision, small businesses within 25 miles of either the U.S.-Mexico border or the U.S.-Canadian border can apply for loans of up to $500,000 from the Small Business Administration. They could also apply for emergency, forgivable grants of up to $10,000.
Both borders have been closed to non-essential travel since the beginning of the pandemic last March — Customs and Border Protection data shows that closure has reduced traffic across Arizona ports by about 25%.
This comes at a time when businesses have been especially hard hit. But Grijalva said Trump administration policies have made things even more difficult for border communities.
"The hardening of the border, the restrictions, and the demonization of the border as the worst place in the United States to step foot on, that did not help at all," he said.
President Joe Biden has said he plans to make COVID-19 relief and management a top priority in his first 100 days in office. Grijalva said issues accessing healthcare and other essential services in border communities have worsened during the pandemic. Thursday's bill is a chance to begin to remedy them.
"What we hope is part of what's included in the bill that Biden is proposing, we want some specific attention given to those border communities in attempting to revitalize them, and an effort to identify the borderlands as a priority," he said.
On Wednesday morning ahead of his inauguration, Biden sent a massive immigration bill to Congress proposing sweeping reforms including a pathway to citizenship for some 11 million undocumented people living in the U.S., as well as safeguards for immigrant populations like recipients of the Deferred Action for Childhood Arrivals, or DACA.
Grijalva is expected to announce the bill tomorrow morning. It will be his first for the new Congressional session.