The Arizona Game and Fish Department reports bear season is underway in Southern Arizona, with the first black bear sighting of the season Friday in the mountains near Fort Huachuca.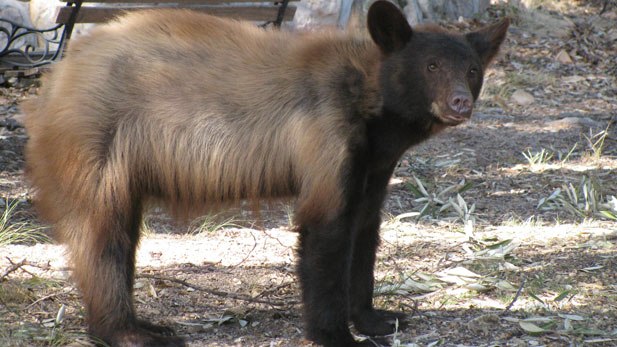 Black bear roaming in Huachuca Mountains (file photo)

Arizona Game and Fish Department
Two consecutive dry winters and intermittent seasonal rain, coupled with environmental impacts from the Monument and Horseshoe Two wildfires last summer, suggest more bears will be visiting residential areas this year, says Mark Hart, a game and fish spokesman.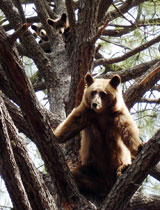 Black Bear with cubs at Reef Campground in Coronado National Forest (PHOTO: Arizona Game and Fish Department)
"Bears, for example, love to forage in garbage cans," Hart says. "If homeowners have their garbage cans out for pickup before the morning it is supposed to be taken away, bears often will get into those garbage cans," he says. "We ask homeowners to keep their garbage cans in their garbage, or secure shed," he says.

Bears also can be attracted to homes with fruit trees, Hart says.
If you see a bear in your neighborhood and it won't leave, contact Game and Fish. If the bear approaches you, which is rare, make yourself as large and imposing as possible and do not run or play dead, but walk away slowly while facing the bear, Hart says.