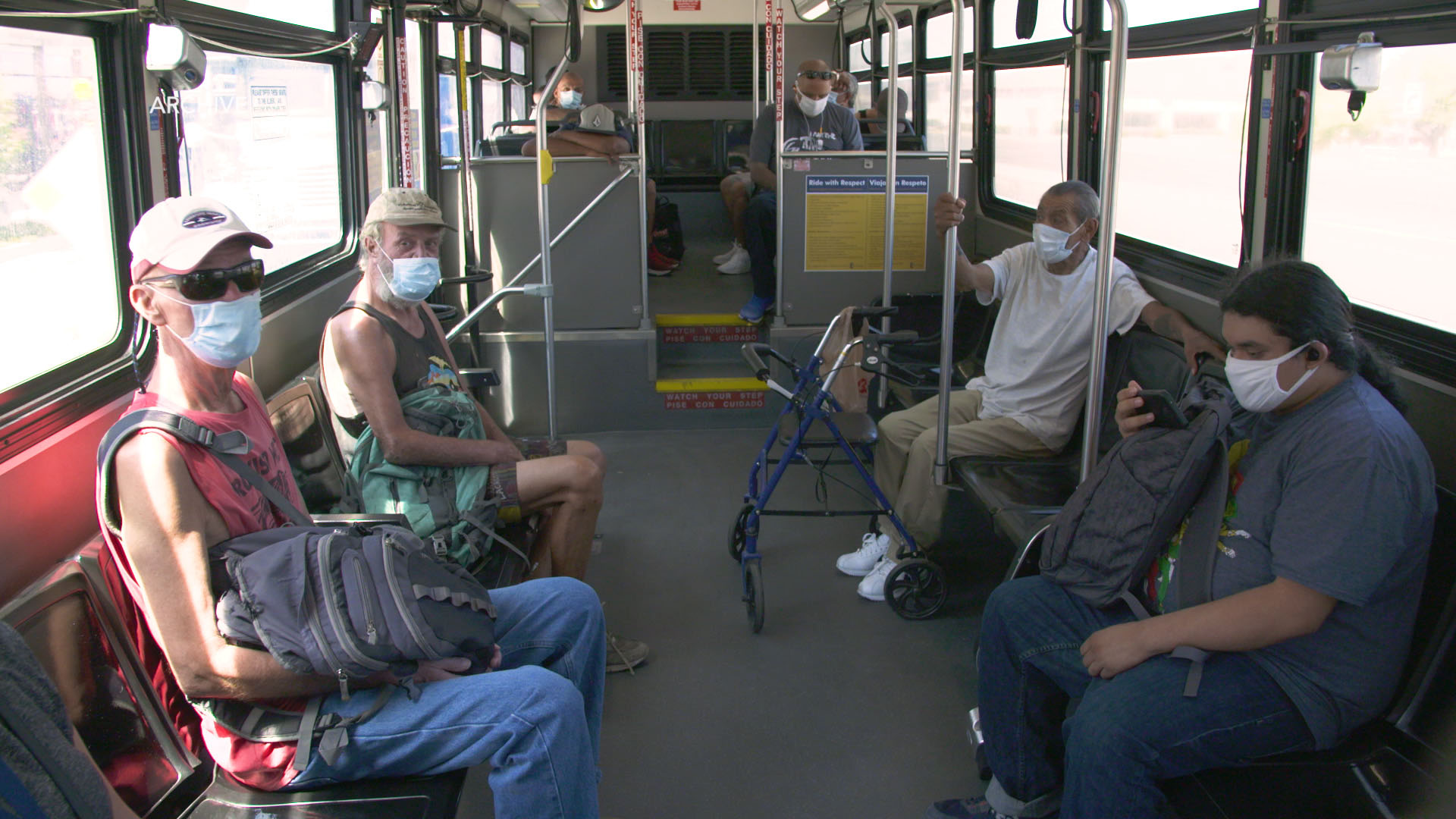 Community members travel by bus during the COVID-19 pandemic.
AZPM
January 25, 2020 was the day Arizona reported a case of COVID-19. The person, who was not named, was associated with Arizona State University and had recently traveled to China.
In the one year since the first case Arizona has become the hotspot for cases in the country with close to 50,000 cases in the last week, according to Johns Hopkins University.
University of Arizona President Robert Robbins said with hindsight he wishes for one thing.
"I wish we would have had an immediate national policy and gotten on this stuff a year ago," said Robbins.
The university had a spike in cases in September but has since kept the daily positivity rate generally below 2.5%.
In Pima County, the seven-day average of new COVID-19 cases is currently 93 cases a day per 100,000 residents.
On Monday, the state reported 5,321 new cases, according to the state Department of Health Services.
Arizona has reported 727,895 cases of COVID-19 and 12,239 deaths since its first case was reported a year ago.