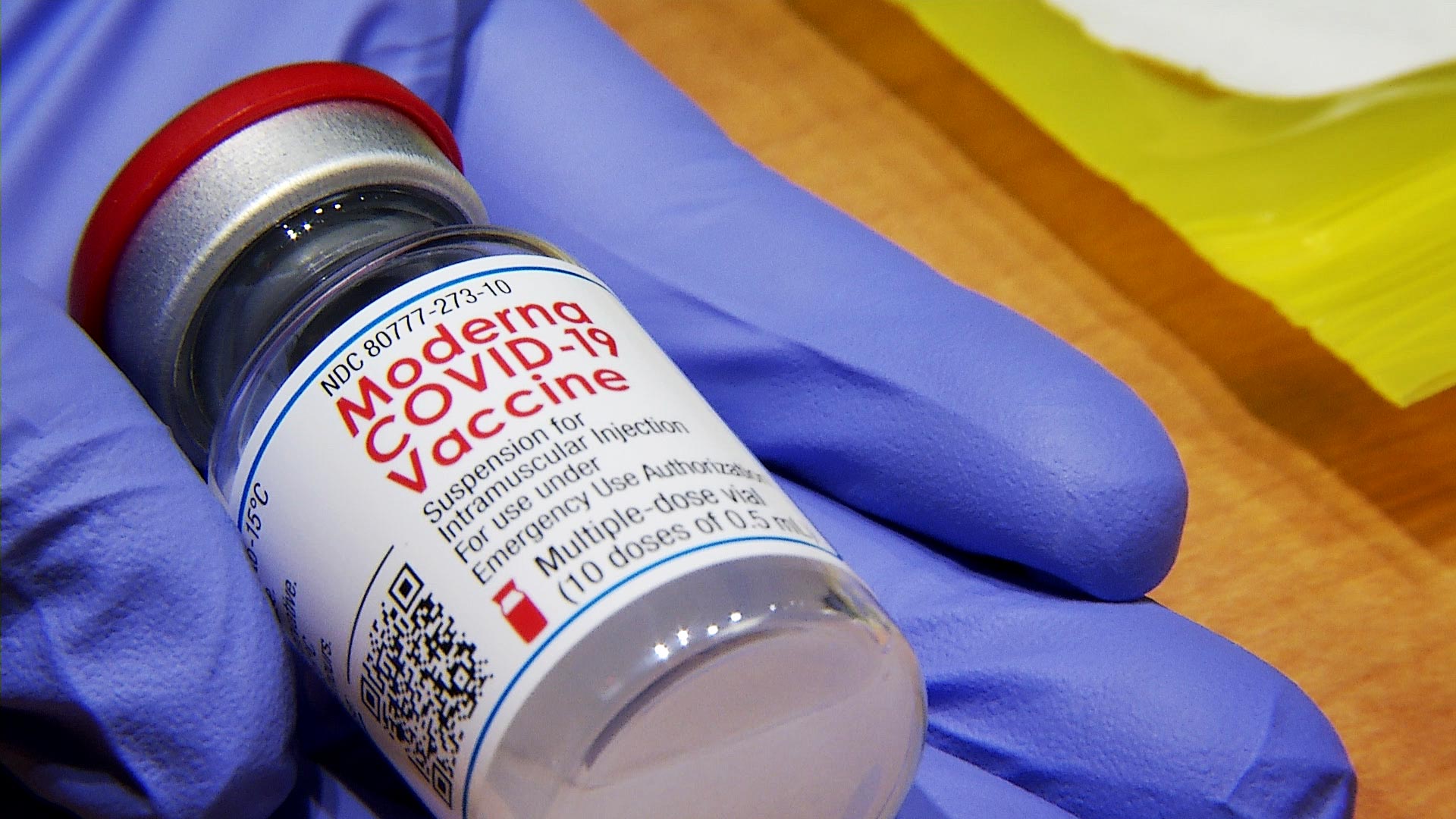 A health care worker holds a vial of Moderna's COVID-19 vaccine at a distribution event at Tucson Medical Center on Jan. 15, 2021.
Robert Lindberg/AZPM Staff
The Arizona Department of Health Services opened a new mass vaccine site, Monday, at Phoenix Municipal Stadium.
The site will serve 500 people a day, but could handle more if additional vaccines were available, according to Dr. Cara Christ, Director of the Arizona Department of Health Services.
The site is the second mass vaccination site operated by the state. Christ said she hopes to see more of the sites operated by the state opening in areas outside of Maricopa County, especially in rural areas.
Christ told reporters at the opening of the site that more vaccines are on the way including an additional 16% in the shipment of Moderna vaccine this week.
She wants to make sure those vaccines get used.
"We'd like to be using 70-80% of what we've got in the state each week," Christ said.
Last week, the state used 64% of the available vaccine, according to state data. At that same time, Pima County used 80%, Cochise County used 83%, and Santa Cruz County used 78%.
The percentage of used vaccine tends to drop at the beginning of each week as more vials of the vaccine are sent to the counties. As the week goes on, the amount of vaccine used rises as doses are distributed.