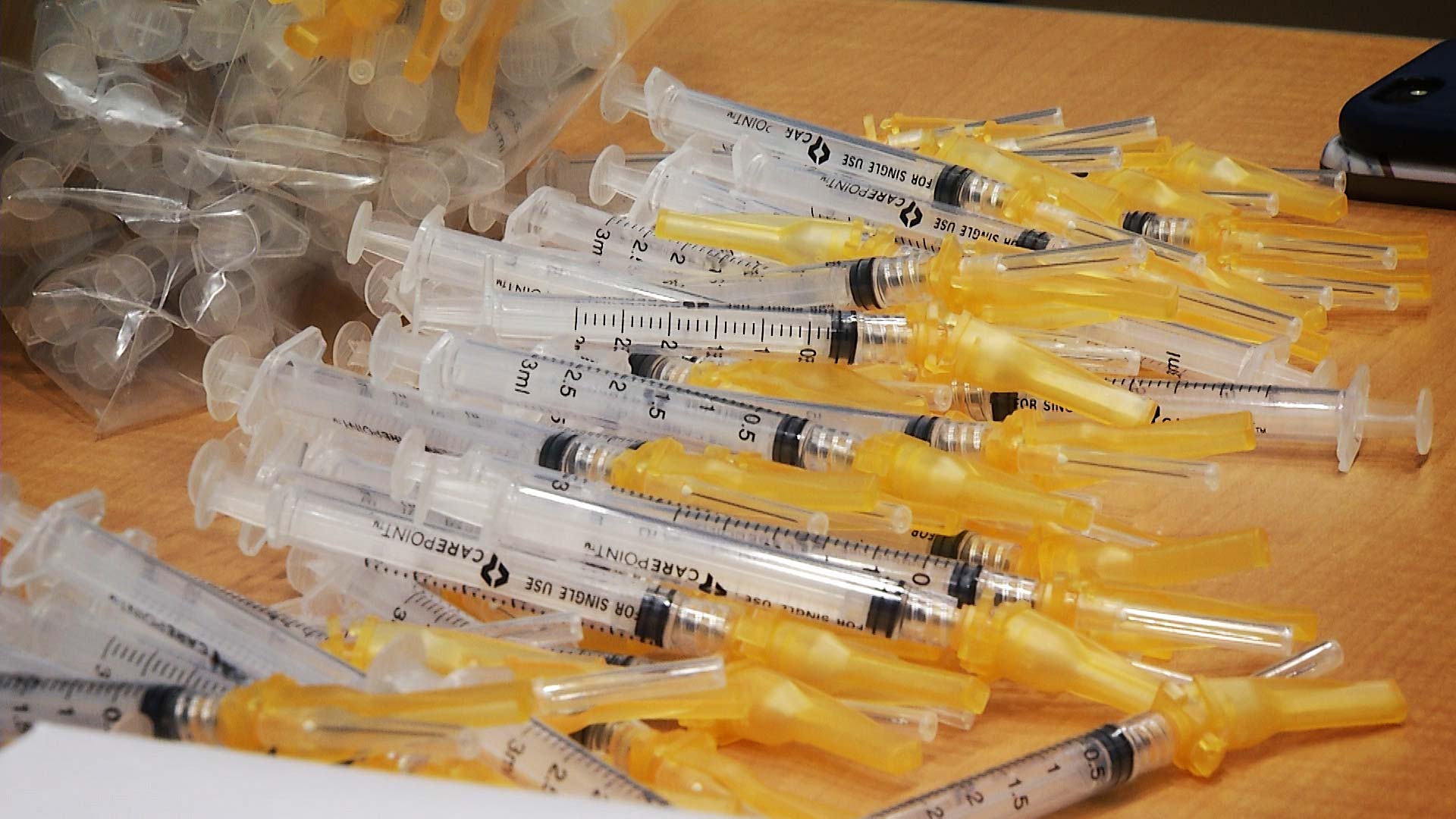 A bundle of syringes at a COVID-19 vaccination site at Tucson Medical Center. January 2021.
AZPM Staff
The City of Tucson announced that all vaccine appointments at the Tucson Convention Center scheduled for Friday, Feb. 19, were postponed due to a lack of vaccine.
City officials said the shortage is due to slower vaccine delivery caused by the deadly winter storm in the middle of the country.
Pima County officials are also warning about postponement or cancellation of appointments due to vaccine shortage.
County officials said they will begin to focus on people who need second doses of the vaccine.
The Arizona Department of Health Services is responsible for vaccine allocation across the state. Officials with the department said they are monitoring the situation.
"It sounds like our Pfizer doses got shipped out and should be arriving. The Moderna doses still have not shipped out just yet so we're trying to maintain situational awareness and identify potentially where doses can be reallocated," said Dr. Cara Christ, the head of the Arizona Department of Health Services.
Pima County announced it will receive 12,500 doses of COVID-19 vaccine next week, the lowest in 10 weeks. Last week, the county received 16,300 doses of the vaccine.
County officials said the drop in doses means not only the postponement of some appointments, but also mobile vaccine clinics scheduled for this weekend.
Those clinics target high-risk communities.