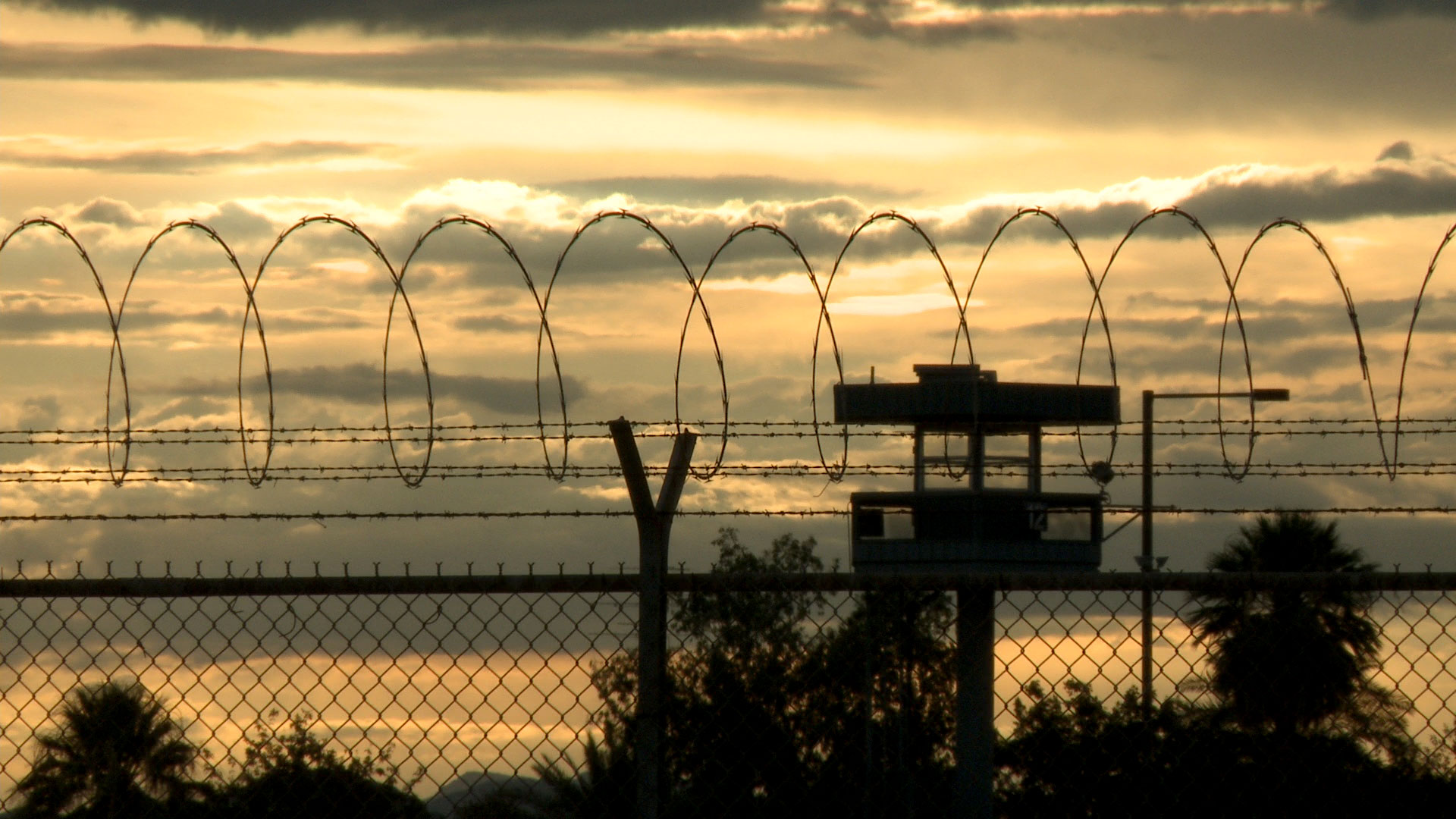 A watchtower seen in the distance at the Florence State Prison.
AZPM Staff
Attorneys representing inmates in a settlement over health care in Arizona's prisons have asked a federal judge to hold a hearing soon to discuss her threats to impose contempt-of-court fines against the state for not complying with the deal.
The lawyers said Judge Roslyn Silver hasn't held a status conference in the lawsuit since December 2018. However, another judge assigned to mediate disputes in the case held a teleconference nearly six months ago to talk about compliance with the settlement during the pandemic.
The lawyers for inmates estimate the state could face a contempt fine as high as $13.9 million for noncompliance with the settlement.