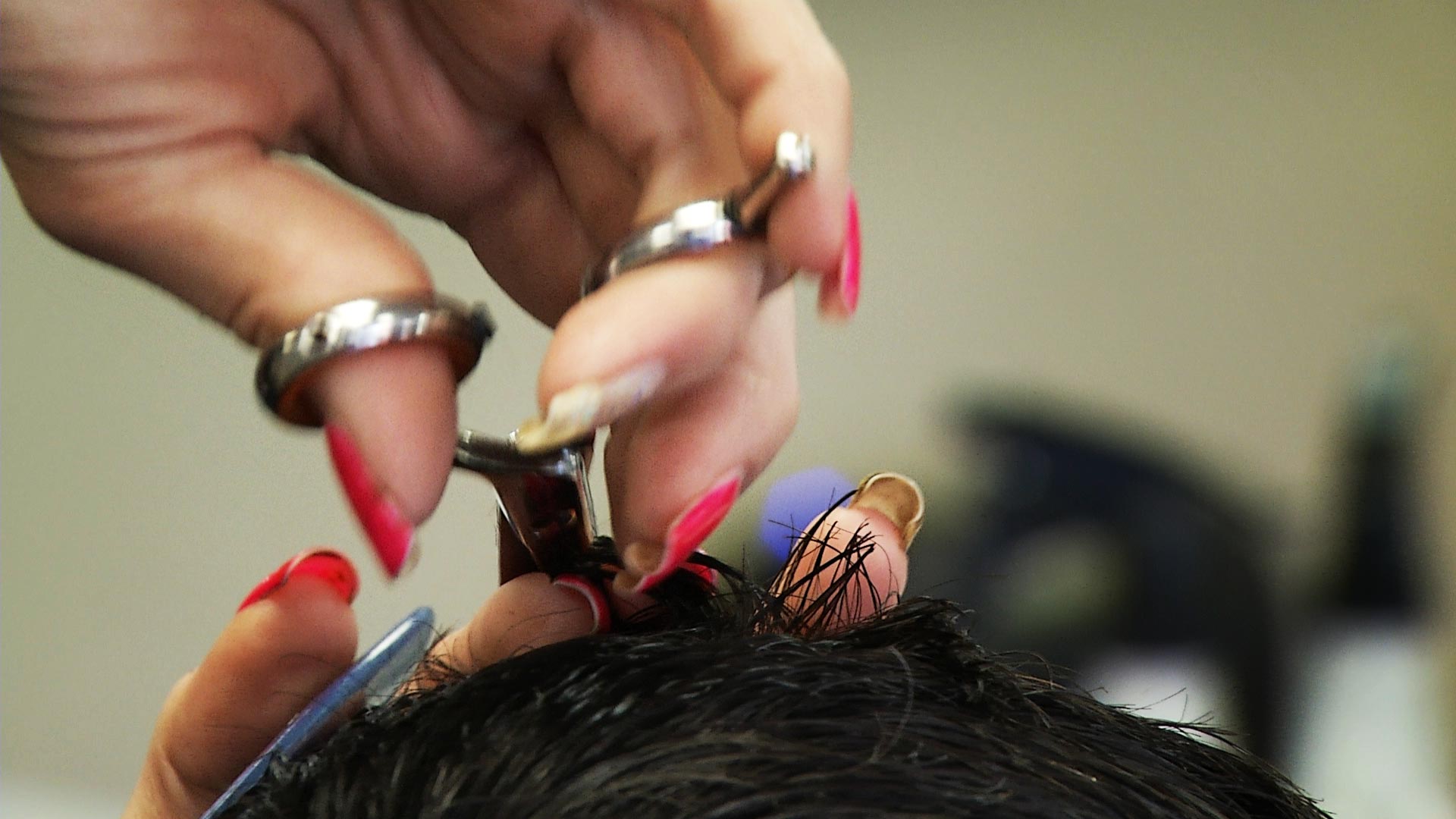 File image shows a closeup of a hair stylist cutting a customer's hair.
AZPM Staff
Tucson may join a handful of cities honoring traditional and cultural hair styles by making it illegal to require someone to re-style their hair for school or work.

A high school athlete in New Jersey was forced to cut off his dreadlocks before taking part in a wrestling match in 2018. That story started a conversation about what is considered acceptable hair styling for schools and workplaces. It's a discussion that hit home for Tucson vice mayor Nicki Lee.
"Our family is a a mixed-race family and the topic of hair is something that is part of our conversation," Lee said at Tuesday's city council meeting.
Lee and council member Steve Kozachick are sponsoring a local version of the CROWN Act. CROWN stands for "Creating a Respectful and Open World for Natural Hair." It's a movement created by Dove, the personal-care brand, to boost acceptance of culturally-significant hairstyles, such as those prized by many African-Americans and Indigenous people.
Desiree Cook, a Tucson stylist and founder of the non-profit "I Am You 360" says for many people their hair is connected to their identity. "I just ask that you be open-minded, mayor and council, to actually allow people to adorn their crown and enhance their crown because it is a form of honoring our ancestors and our culture," she said.
Tuesday the council ordered the city attorney to incorporate the CROWN act into the city's human relations law. If the ordinance passes, schools and most employers would not be allowed to force a person to change their natural hairstyle.

The measure will come up for a formal vote at a later meeting.