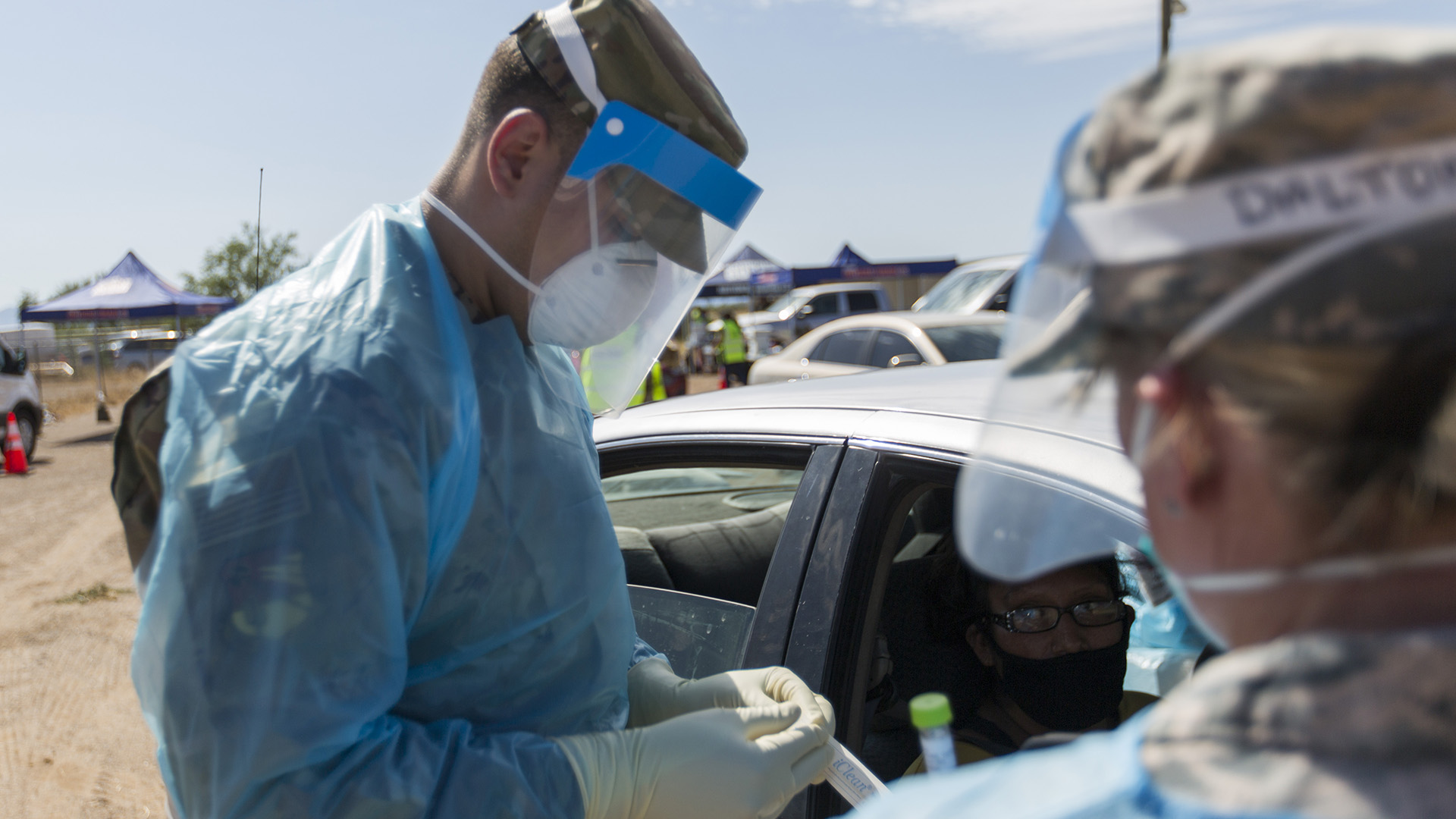 Arizona National Guard service members at a COVID-19 drive-thru testing site in the Tohono O'odham Nation in Sells, Arizona, July 6, 2020.
Courtesy of the Arizona National Guard
A year ago Sunday, the Tohono O'odham Nation learned a tribal member had contracted COVID-19. Tohono O'odham Nation Health Care reported 1,740 members have had the disease, as of March 3, 2021.
Last year's announcement came two weeks after Tucson officials identified the first COVID-19 case in the area.
For several months, more members of the Tohono O'odham Nation who lived in Tucson were reporting contracting the disease. Now, the latest data shows 68 percent of the cases are among members who live within the nation.
The number of confirmed cases had an initial spike, but like in Arizona those first cases were followed by a smaller spike in the summer and an even larger surge this winter.
Earlier this month, the nation reported 68 members had died from the disease.
At the same time, the tribe said it had administered about 73-hundred doses of the COVID-19 vaccine and were vaccinating adults with medical conditions and those in congregate settings — Phase 1-C.