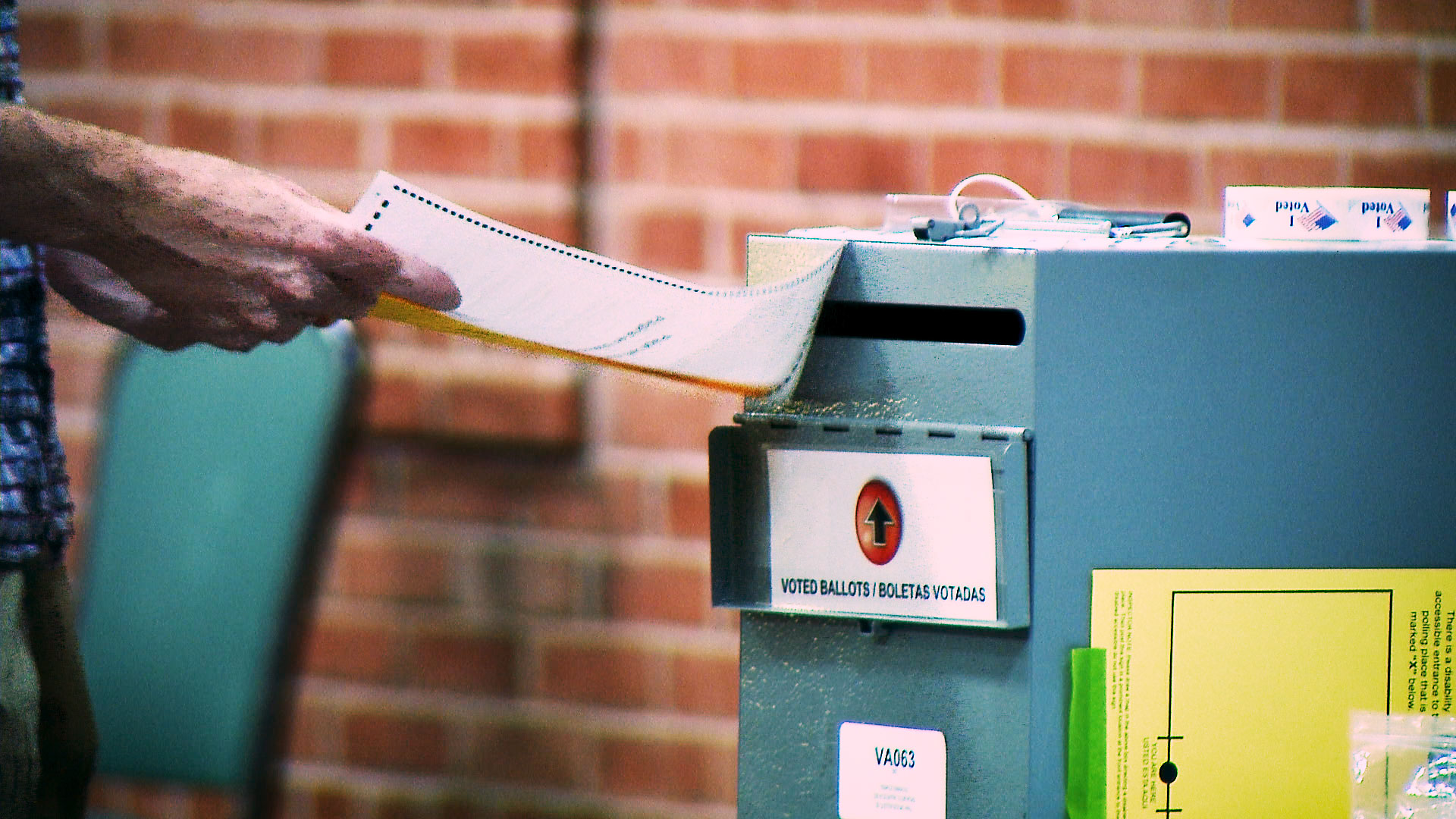 A voter turns in his ballot at a polling site set up at Tucson's Temple Emanu-El on the day of Arizona's primary election, Aug. 4, 2020.
John DeSoto/AZPM Staff
In a 5-1 decision Wednesday, the Arizona Supreme Court ruled that an Arizona law forcing local government elections to be on even-numbered years if elections on odd-numbered years have low turnout does not apply to the City of Tucson.
The case came after Attorney General Mark Brnovich alleged that Tucson violated the law passed by the legislature in 2018.
The justices said that because Tucson is a charter city the state has no interest in what is a local matter.
Tucson Mayor Regina Romero celebrated the ruling.
"I hope this ruling puts the issue to rest, and that our State Leg can return to the pressing issues facing Arizonans instead of meddling with our local elections," she wrote on Twitter.
Tucson will hold an election later this year for members of the city council.