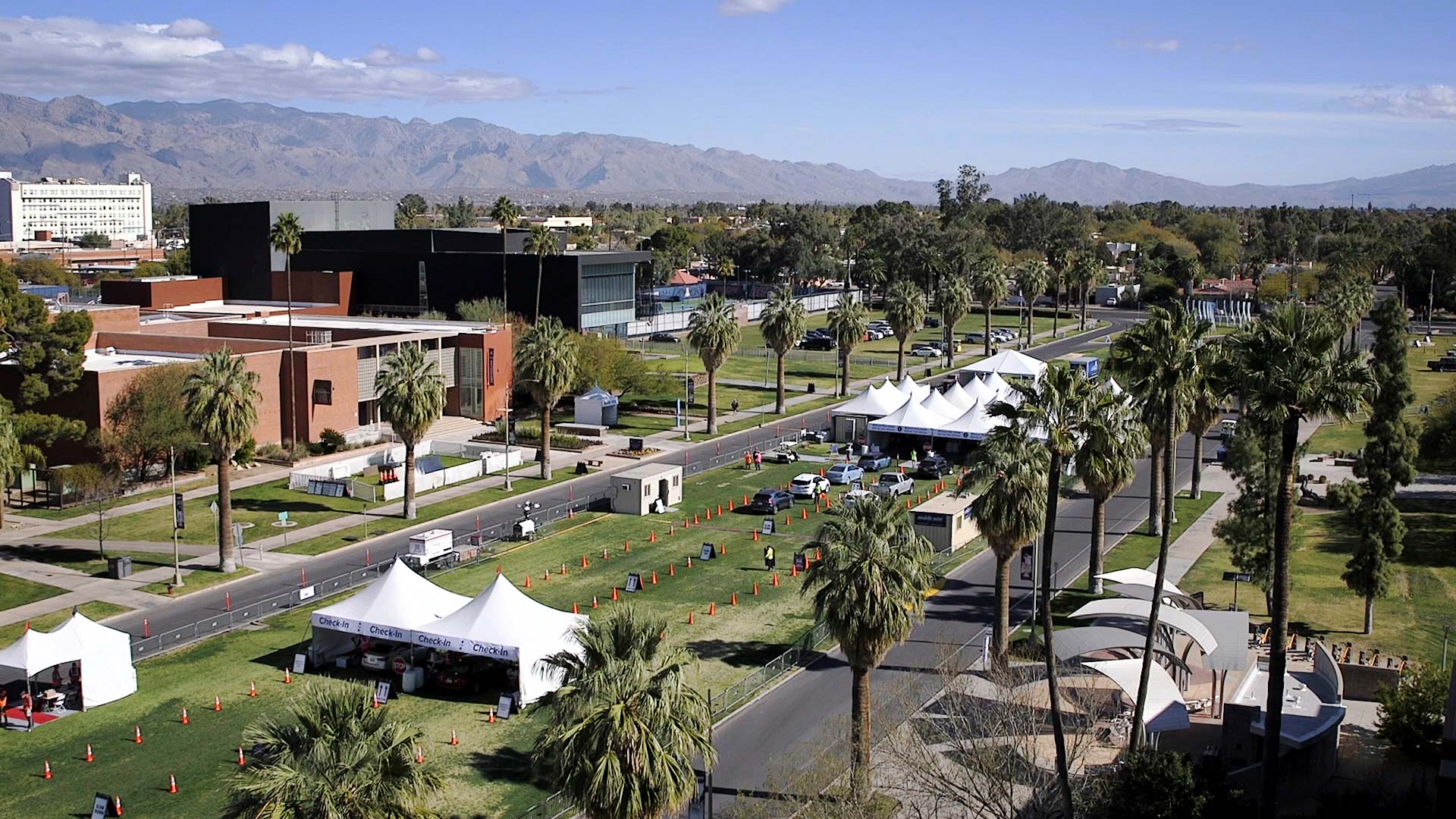 A COVID-19 vaccination site set up on the University of Arizona Mall. January 2021.
University of Arizona Communications
On April 30, the University of Arizona will close the drive-through portion of its COVID-19 vaccine pod and move all operations inside.
The move is due to increasing temperatures. Other state-run pods and facilities run by Pima County are making similar moves due to the arrival of summer temperatures.
The change for the university will not mean a reduction in the availability of vaccines at the university.
"We're going to double or triple our capacity on the inside of the Ina Gittings Building and start all indoor operations at that time," said Holly Jensen, University of Arizona Vice President for Communications.
The university, like many other vaccine sites, has seen a decrease in demand recently but there are no plans to allow vaccinations without appointments.
"The appointments let us do our staffing appropriately. In other words, if we just let everybody come in, we're going to have mass gatherings of hundreds of people showing up," said Richard Carmona, the former U.S. Surgeon General in charge of the UA COVID response.
The state-run vaccine pod at the University of Arizona has given more than 175,000 doses of the COVID-19 vaccine since the middle of January, according to university records.
University officials say 26% of the people vaccinated have self-reported as Hispanic or Latinx.