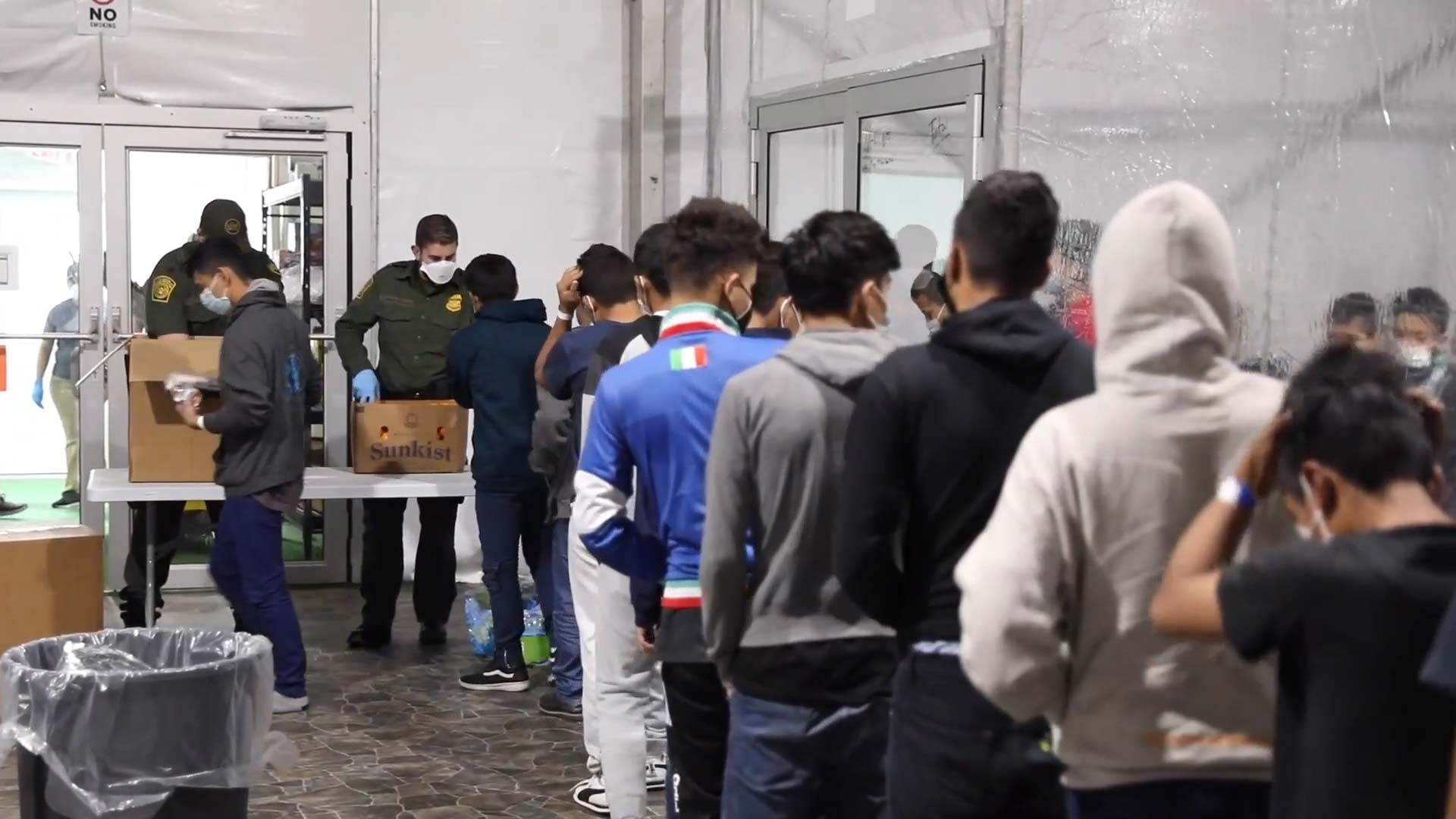 Unaccompanied minors apprehended by Customs and Border Protection line up inside a temporary processing facility in Donna, Texas on March 17, 2021.
Customs and Border Protection
The bill sponsored by Senator Kyrsten Sinema, D-Arizona, and Senator John Cornyn, R-Texas, is supposed to help deal with a surge of asylum seekers at the U.S.-Mexico border.
The bill, which was introduced on Thursday, would establish four regional processing centers for asylum seekers. The federal government is currently building temporary, soft-sided shelters in Tucson and other places to house asylum seekers while they are processed. The sponsors of the bill hope to end the need for the structures.
"And this year, ICE has rented out full hotels in both Texas and Arizona to increase their processing capacity. And this shows that we need to rethink and improve our infrastructure footprint to keep both migrants and our communities safe," said Sinema.
On Thursday, Rep. Andy Biggs, R-Mesa, sent a letter to Immigration and Customs Enforcement demanding to know how much money ICE is spending on hotels and how many asylum seekers are housed in Arizona hotels.
The bill does not specify where the four regional processing centers would be built.
"We leave that to the discretion of DHS to create those facilities in communities where it is most feasible," said Sinema.
In recent years, Republicans demanded that immigration bills be tied to funding for new border wall construction along the southern border.
Sen. Cornyn that barriers are not the answer to all the problems at the border.
"Many migrants are showing up at the border and turning themselves in, they aren't running away from the Border Patrol they are running to the Border Patrol and surrendering to them again because of the overtaxed system they'll likely be released," said Cornyn.
The proposal also calls for more immigration judges and asylum officers.
An identical bill is moving through the U.S. House.
Read the Bipartisan Border Bill

View at Google Docs
|

Download File