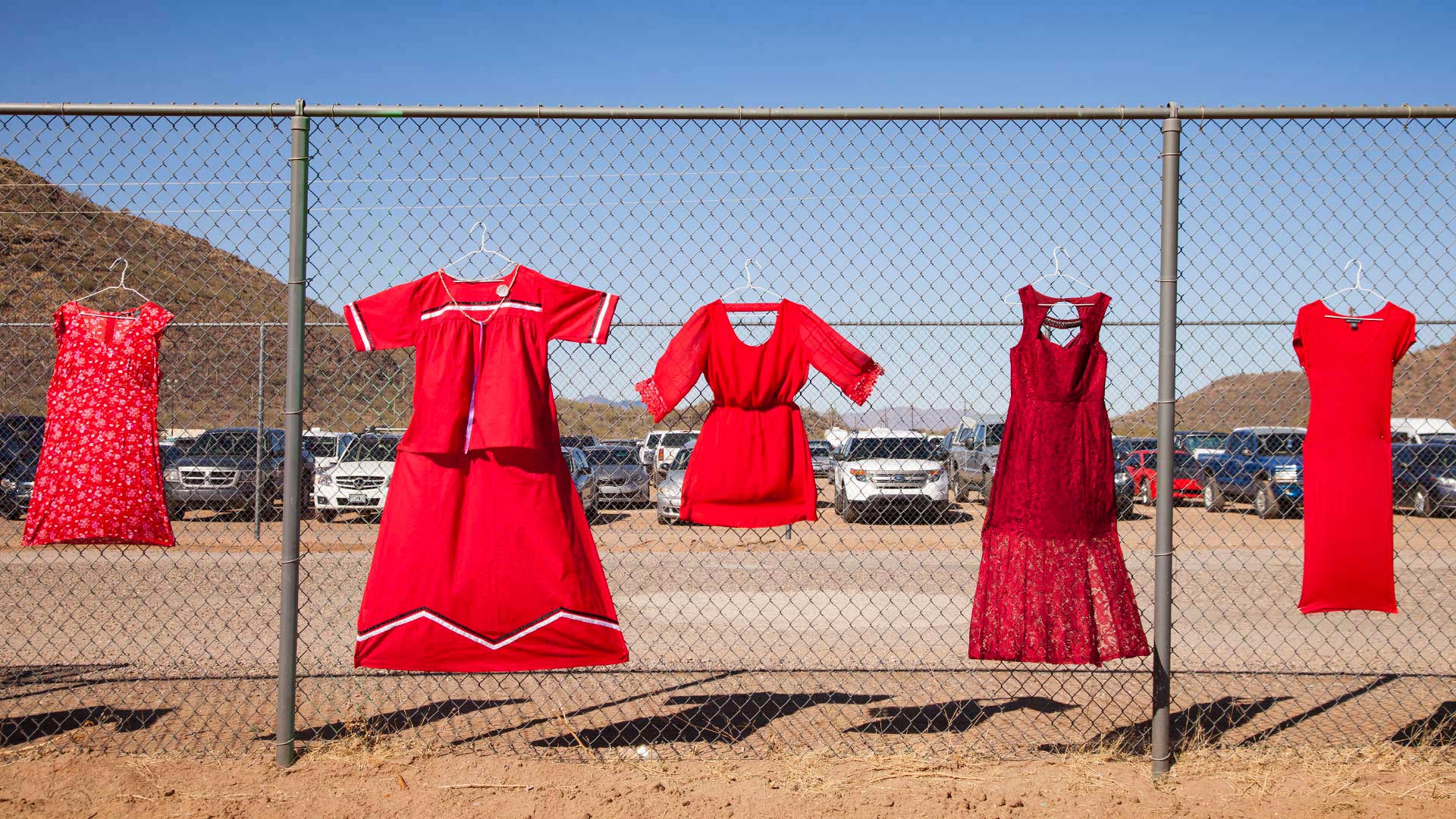 Red dresses representing missing and murdered Indigenous women, displayed at the Verna N. Enos Toka Field on the Tohono O'odham Nation, 2018.
AC Swedbergh/AZPM
Indigenous people from across the country took time Wednesday to remember their loved ones who have been murdered or gone missing. One remembrance was virtually hosted by the Navajo Nation's Missing and Murdered Dine Relatives group.
Parents, siblings, cousins, daughters joined the non-recorded Zoom call and shared their stories with each other — most celebrating the connections they've made with each other after their loved one was murdered or went missing.
Gary Mike spoke about his daughter, Ashlynne. She was murdered in northern New Mexico in 2016. Gary shared that after his daughter was killed, he lost hope, but he says he found it again when he started to advocate to keep other children safe. His voice was among those that brought the Amber Alert system to the Navajo Nation.
Velina Guy talked about her sister who went missing in 2002. She says she still wants to know what happened to her sister, Laverda Guy Sorrell, and she's determined to get Laverda's name on peoples' lips again.
According to a recent report from the Missing and Murdered Dine Relatives group and Sovereign Bodies Institute, there have been 164 missing Navajo people between 1951 and 2019.
Arizona Congressman Raúl Grijalva introduced a resolution in the U.S. House on Wednesday to make May 5th of this year National Day of Awareness for Missing and Murdered Indigenous Women and Girls.