The French Lieutenant's Woman is based on John Fowles's novel of the same name. The book is set in the Victorian era, and is the tragic story of Sarah Woodruff, a young woman ostracized by the people in her village because of her love affair with a married French officer, who abandoned her. Local biologist, Charles Smithson, becomes fascinated with Sarah and the two begin a passionate affair.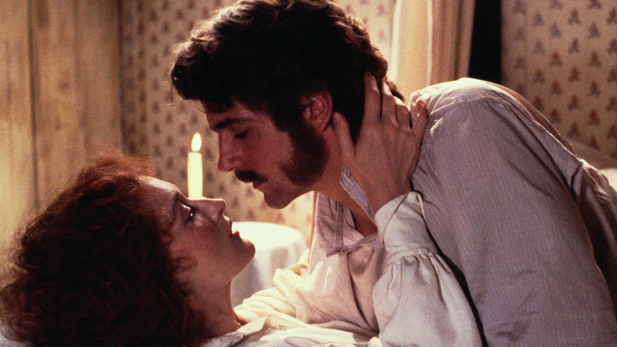 The 1981 film version of The French Lieutenant's Woman is a double story; one that follows the 19th-century romance of Sarah Woodruff and Charles Smithson and another that looks at the modern-day affair of two actors, Mike and Anna, playing Charles and Sarah in a film production of the novel. The movie stars Jeremy Irons as Charles/Mike and Meryl Streep in the role of Sarah/Anna. Streep received her third Academy Award nomination for her performance in the film (the award went to Kathryn Hepburn for her work in On Golden Pond ).
Hollywood at Home: The French Lieutenant's Woman, Saturday at 9 p.m. on 6.