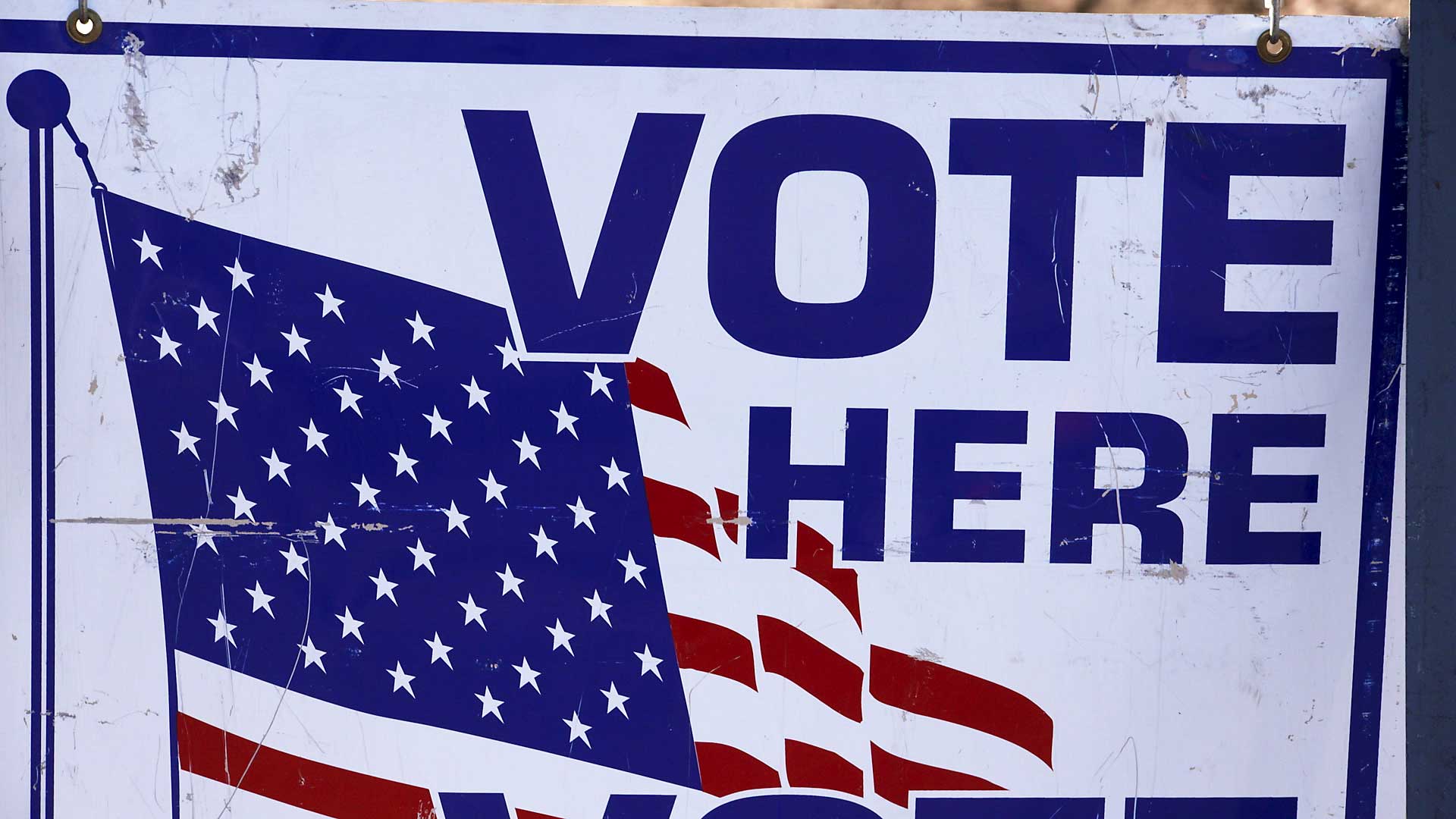 A vote here sign outside of a polling place in Tucson. November 2020.
John DeSoto/AZPM Staff
A new poll from the Republican Governors Association (RGA) and the National Republican Senatorial Committee (NRSC) highlights Arizona as one of 26 battleground states for the 2022 midterm election.
The poll also sees Arizona as neither red or blue politically, but purple.
Arizona voters in 2022, will elect a new governor and a member of the U.S. Senate. President Trump recently inserted himself into the race for Senate, calling Arizona Attorney General Mark Brnovich "lackluster."

Brnovich recently joined the Republican senatorial primary.
High profile Republicans, meanwhile, are staying out of the primary endorsement game.
"There's gonna be a lot of Republicans who are going to endorse, I'm not going to be one of them," said Sen. Rick Scott, R-Florida, the head of the NRSC.
Trump has not made comments about Arizona's Republican gubernatorial contest but he has strongly criticized Governor Doug Ducey over the audit of ballots in Maricopa County.
Ducey, who heads the RGA, said he is also not getting into the endorsement game during the primary for his replacement.
"(I'm) following the 11th commandment, speaking no ill of Republicans. We do have 16 strong (gubernatorial) incumbents (across the U.S.) that we prioritize," said Ducey.
Ducey's name has been linked to a possible run for the U.S. Senate in 2022. On Monday, he again said he is not running.