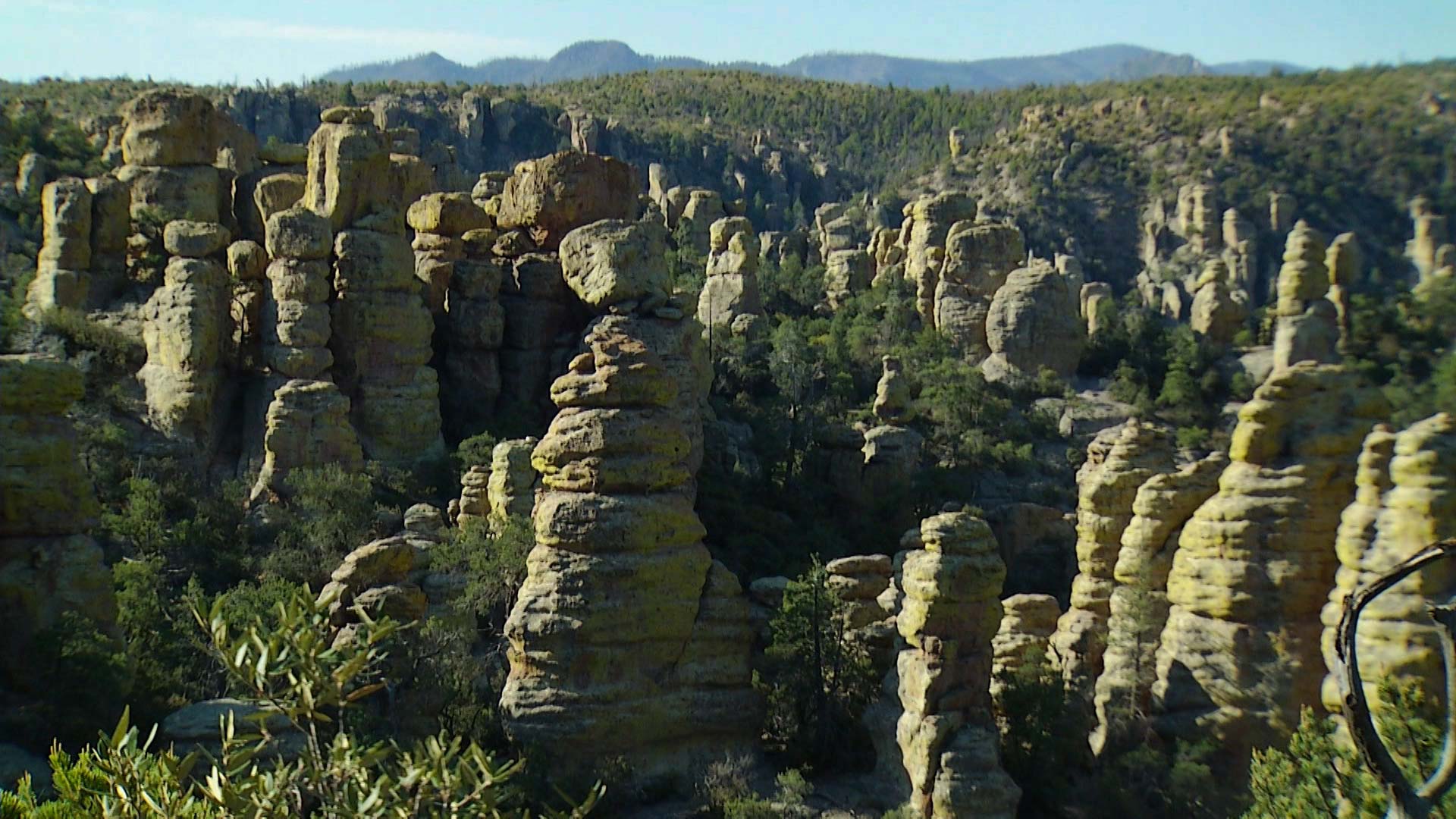 Chiricahua National Monument.
AZPM
The U.S. Senate subcommittee on National Parks took testimony on a bill, Wednesday, that would make the Chiricahua National Monument in Cochise County a national park.
In the Senate, the proposal is sponsored by Arizona Senators Kyrsten Sinema and Mark Kelly.
Kelly told committee members that the change in designation has broad support.
"I also have a letter from the San Carlos Apache Tribe that wants to ensure the legislation would not open the park to mining or impact visitation by tribal members," said Kelly.
The National Park Service says it supports changing the designation of the national monument. A representative of the Park Service also said there would be no mining in the park and there would be no access restrictions for tribal members.
National monuments can be designated by the President but only Congress can designate an area as a national park.
Kelly and Sinema, along with Representatives Ann Kirkpatrick and Tom O'Halleran, are also pushing bills that would expand the boundaries of the Sunset Crater National Monument in northern Arizona and the boundaries of the Casa Grande Ruins National Monument.
Those bills were also reviewed by the committee and have the support of the National Park Service.