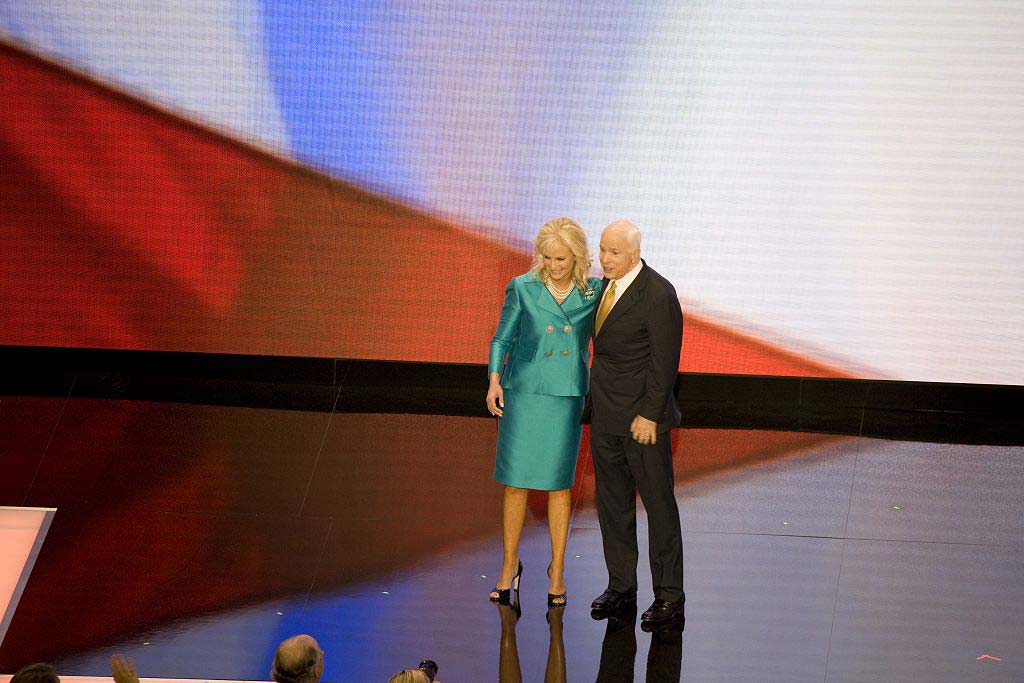 Then-presidential candidate McCain and wife Cindy at the Republican National Convention, Sept. 3, 2008, in St. Paul.

Carol Highsmith, via Library of Congress
President Joe Biden nominated Cindy McCain to be the U.S. representative to the United Nations Agencies for Food and Agriculture. The position has the rank of ambassador.
McCain angered Arizona Republicans when she endorsed Biden for president. The Arizona Republican Party censured her for that endorsement. That move put her in the company of her late husband, Senator John McCain who was also censured by the state party at one point.
Arizona Senator Kyrsten Sinema released a statement about the nomination.
"Cindy McCain is a demonstrated humanitarian, civic leader, and a terrific choice to represent America's work with the United Nations combatting famine and hunger crises around the world. As we emerge from the COVID-19 pandemic, Cindy's leadership will prove even more important to the world's vulnerable populations," wrote Sinema.
McCain is the chair and director of the Hensley Beverage Company, a Phoenix-based distributor of beer, wine, spirits, and nonalcoholic drinks.
She also is co-chair of the Arizona Human Trafficking Council, and a member of the Phoenix Mayor's Human Trafficking Task Force.
The Associated Press contributed to this report.