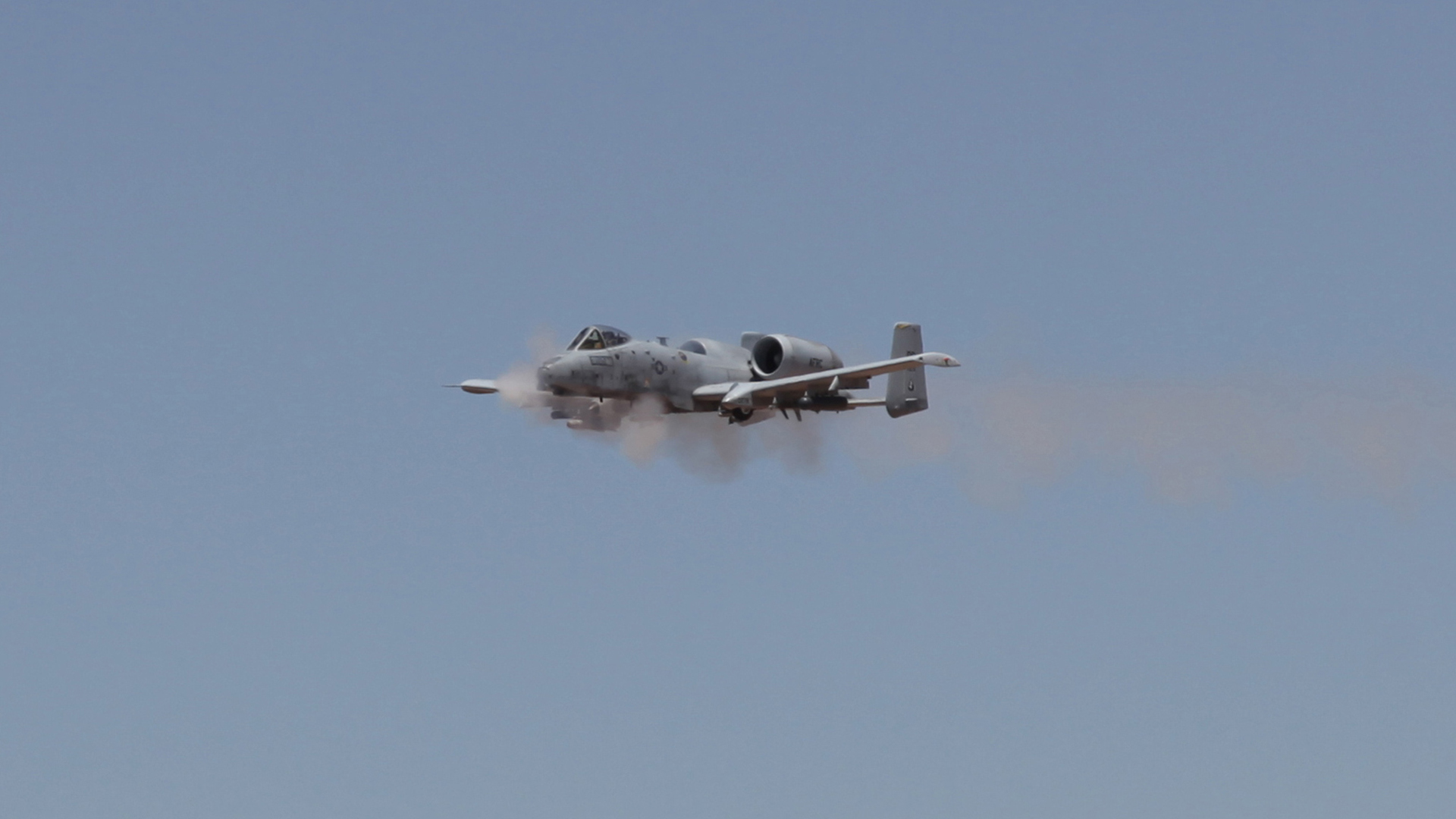 An A-10 from Davis-Monthan Air Force Base fires its gun at the Goldwater Range during the Hawgsmoke competiton. June 2016
Christopher Conover, AZPM
The Air Force announced Wednesday that it plans to retire 35 of Davis-Monthan's 81 A-10s during Fiscal Year 2022. That move will close the active-duty combat squadron, 354th Fighter Squadron known as the Bulldogs, leaving only the training squadrons at the base .
Two A-10 test squadrons based at Nellis Air Force Base in Nevada would move to the base in Tucson to create what the Air Force called a "Center of Excellence for close air support."

Retiring the combat squadron at Davis-Monthan will allow the base to make space for the units from Nellis.

The Air Force also said it plans to move more helicopter rescue squadrons to the base in Tucson.
Air Force officials said the changes to Davis-Monthan could result in a slight increase in personnel on base. The moves would be completed by 2024, according to the Air Force.
For at least a decade, the Air Force has tried to retire the A-10. Congress has repeatedly rebuffed that move.
Rep. Ann Kirkpatrick and other members of the Arizona Congressional delegation are still working to keep the A-10 flying at Davis-Monthan.
"I appreciate the Air Force's commitment to Davis-Monthan Air Force Base. I am glad they recognize the premier flying airspace, top-tier training ranges, unmatched flying weather and the unrivaled community support that southern Arizona provides. One of my top priorities will always be ensuring Davis-Monthan Air Force Base and the A-10 are viable well into the future. I am continuing to communicate with the Air Force regarding guarantees that this plan will execute and that it will benefit the surrounding community," said Kirkpatrick in a statement to AZPM.
The current proposal still must be approved by the House and Senate through the appropriations process currently under way.