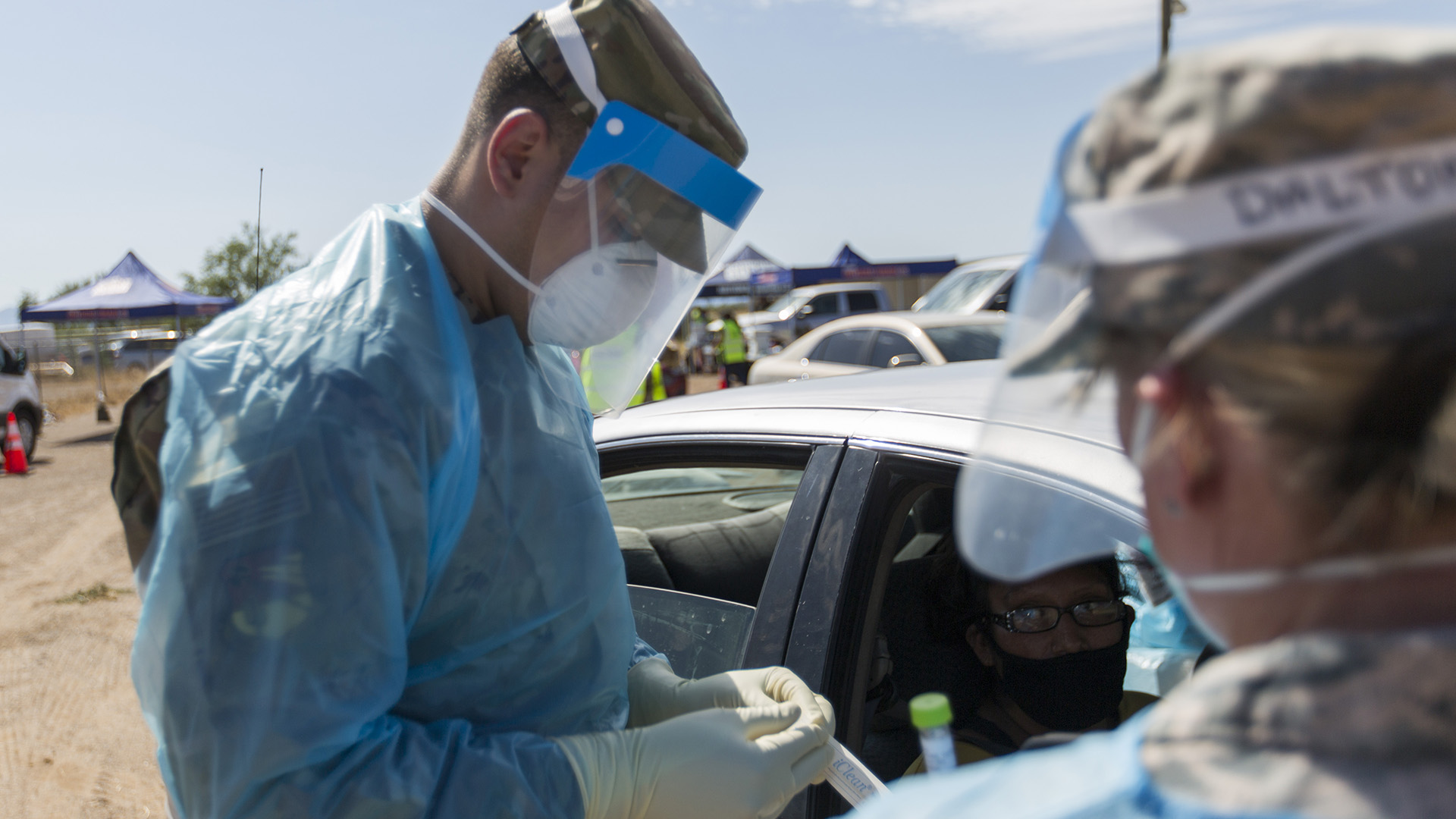 Arizona National Guard service members at a COVID-19 drive-thru testing site in the Tohono O'odham Nation in Sells, Arizona, July 6, 2020.
Courtesy of the Arizona National Guard
The U.S. Department of Health and Human Services sent $4.1 million to rural hospitals across Arizona to help cover the cost of COVID-19 testing and mitigation.
The money will be split between 16 rural hospitals in the state.
Arizona rural hospitals were particularly hard hit by the COVID-19 pandemic with some of them struggling to stay open. The money will be prioritized for rural hospitals with 50 or fewer beds.
When it comes to vaccines most rural counties in Arizona are keeping pace with statewide vaccination rates.
Currently, 45% of Arizona residents of all ages are fully vaccinated against COVID-19.