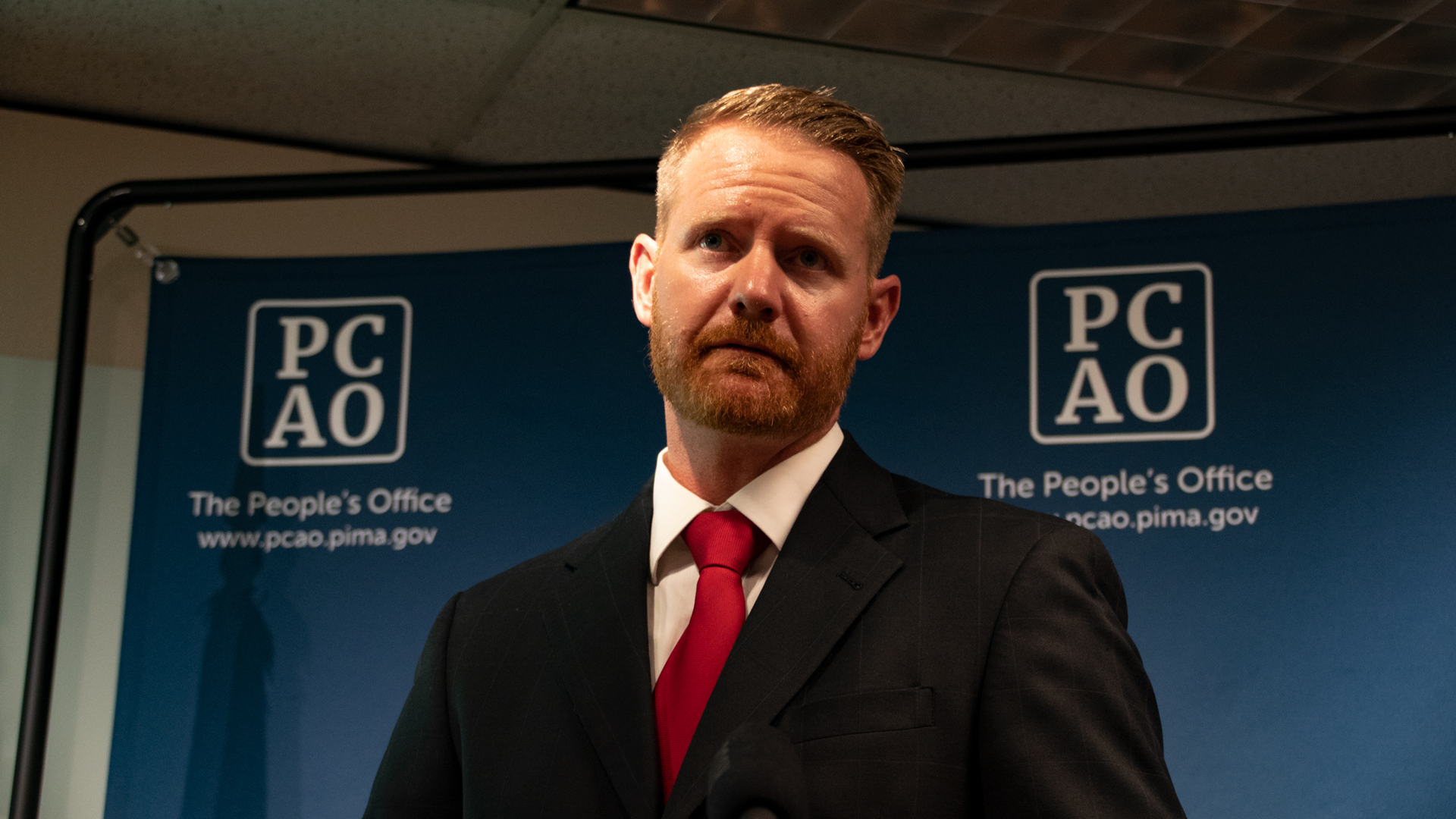 Dan South, Chief Criminal Deputy at the Pima County Attorney's Office, at a news conference. August 3, 2021
Christopher Conover/AZPM
Tucson police officer Danny Leon was cleared of any wrongdoing in the July 18th shootout that resulted in the death of Leslie Scarlett.
"It was absolutely clear that Officer Leon's conduct and his actions were justified under the law," said Dan South, Chief Criminal Deputy for the Pima County Attorney's Office.
The officer-involved shooting ended a shooting spree by Scarlett that wounded paramedics, a firefighter, and neighbors. It also resulted in the death of Scarlett's fiancé, a paramedic, and a Good Samaritan.
Scarlett was considered a "prohibited possessor" of a gun because he was a convicted felon. Investigators are still trying to determine how he got the gun he used but some questions are beginning to be answered.
"Mr. Scarlett obtained the firearm, we don't know exactly when, but the ATF does know that several years ago there was a private party transaction where that gun transferred hands to another individual. We don't know who that person is. We don't know how the gun got from that person to Mr. Scarlett," said South.
The Pima County Attorney's Office is joining with local mental health advocates to encourage the community to speak up when they believe a friend, neighbor, or family member is suffering from a mental health issue.
Scarlett's mother was killed in a fire, that injured him, in January and officials believe that may have marked the beginning of a downward spiral.
The local mental health crisis line is 520-622-6000.