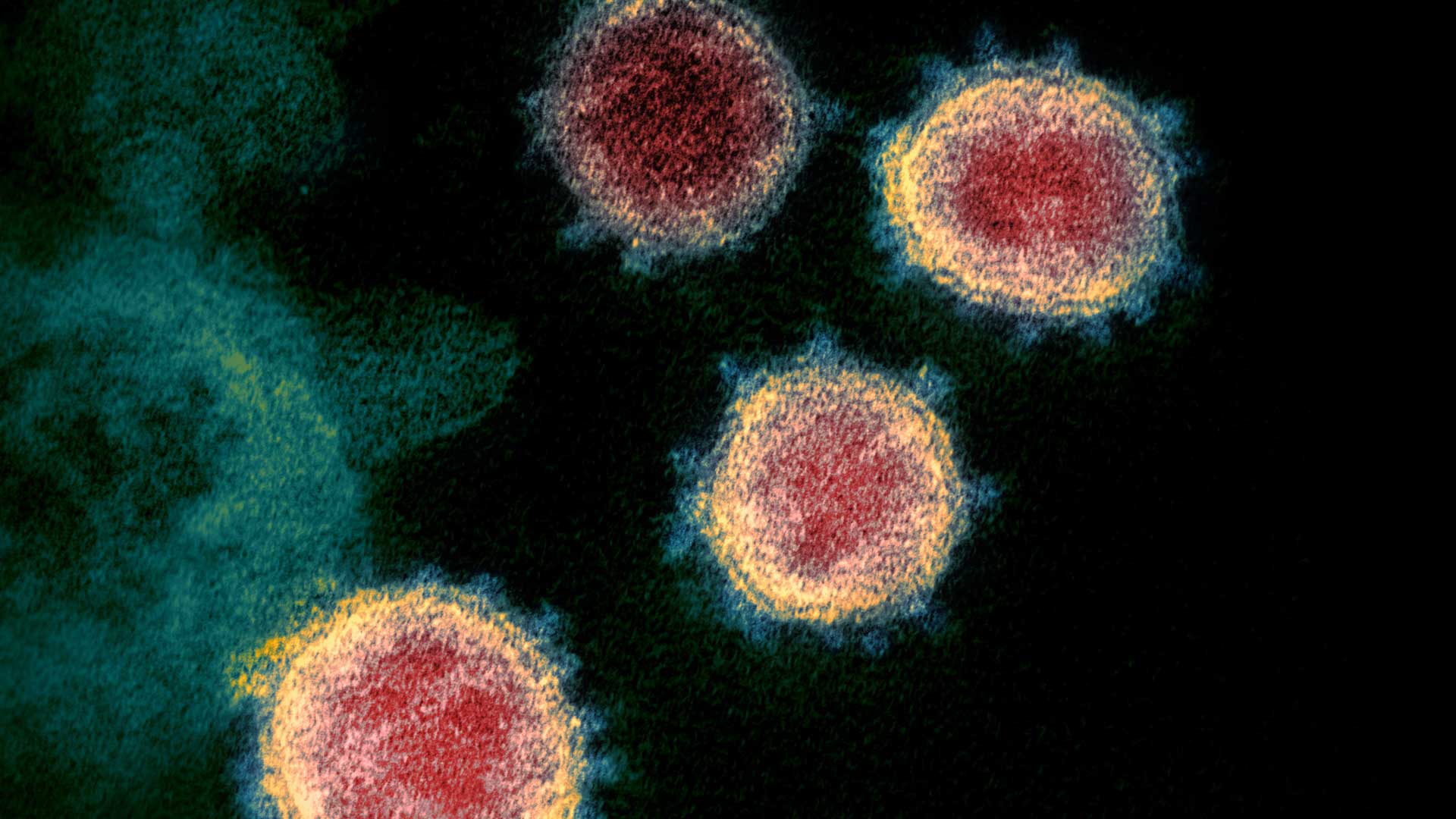 This transmission electron microscope image shows SARS-CoV-2—also known as 2019-nCoV, the virus that causes COVID-19—isolated from a patient in the U.S.
NIAID-RML
Arizona health officials reported 2,826 new cases of COVID-19 on Friday and 42 deaths.
The latest figures bring the pandemic death toll in Arizona to 18,342 and the total number of cases to 940,762.
The number of hospitalizations also increased, to 1,306 as of Thursday.
COVID-19 transmission is high in nearly every Arizona county, including in Pima County, according to the Centers for Disease Control and Prevention.
Every county in the state falls under the agency's new recommendations that everyone age 2 and older -- even the fully vaccinated -- resume wearing masks when indoors in public.
Credit: Nick O'Gara/AZPM. Sources:
The New York Times
, based on reports from state and local health agencies, Census Bureau. Case reports do not correspond to day of test.
More than 150 Arizona doctors urged Gov. Doug Ducey on Thursday to mandate masks in public schools.
The doctors said in a letter to the governor that highly contagious delta variant of COVID-19 "has changed the fight."
They said scientists don't yet know the long-term effects of the coronavirus on developing brains.
The Legislature this year blocked schools from requiring masks, but at least six districts have done so anyway noting the law doesn't take effect until the end of September.
The Associated Press contributed reporting.