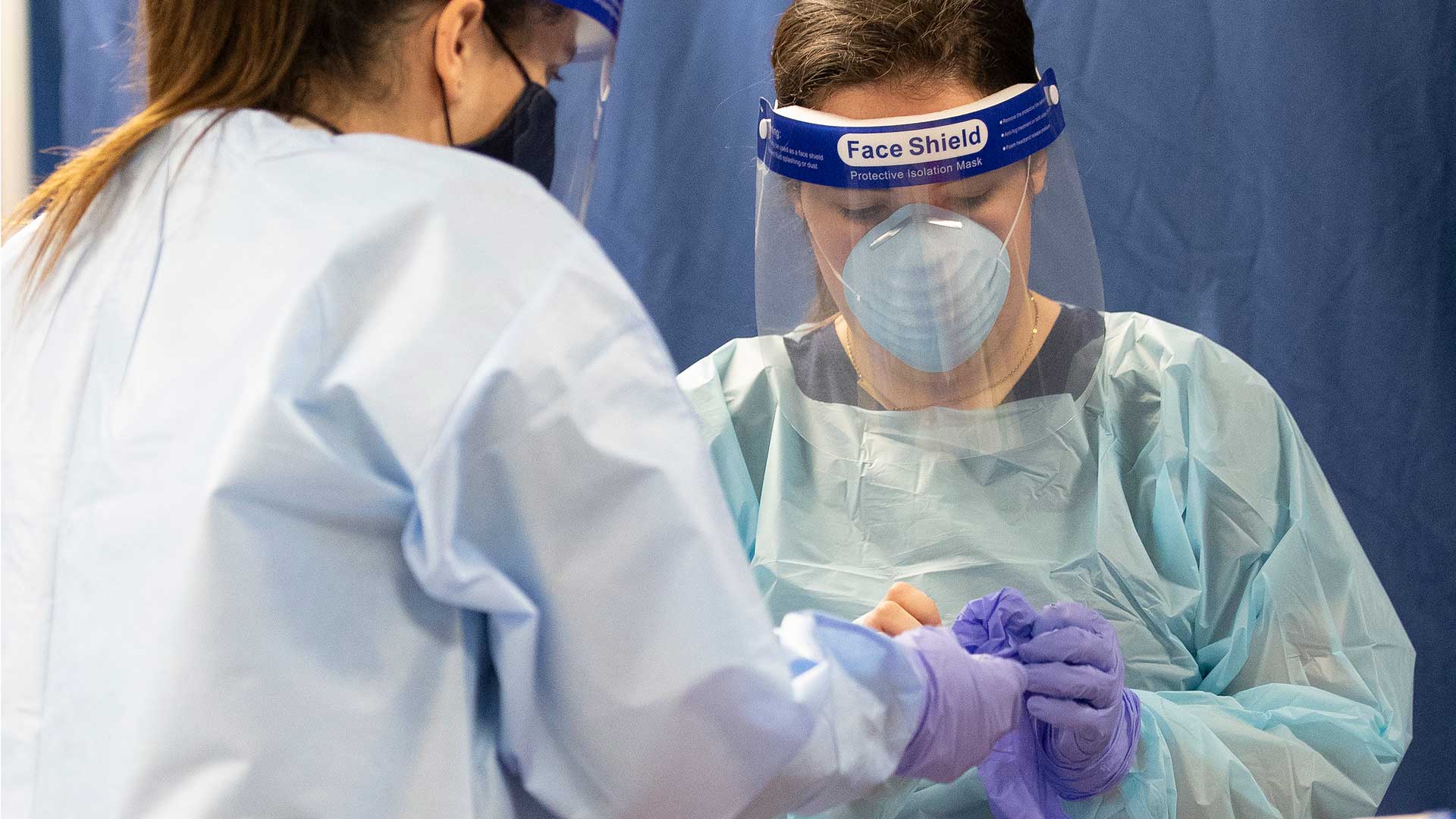 Pima County COVID-19 testing at the Kino Events Center, July 13.
Pima County/Flickr
The resurgence of coronavirus cases has led Pima County to open up a free testing site in midtown Tucson, after closing some of its sites earlier this year.

County Health Director Theresa Cullen says the new test site, at the Abrams Public Health Center on South Country Club Road, should be up and running by the weekend. Friday the county website was updated to show the Abrams site will open Saturday, and operate Tuesday-Saturday each week from 1:00 p.m. to 8:00 p.m.
Cullen urges anyone who can afford testing to go through their doctor.

"Many times you could go to your provider or to a hospital and get testing. However we wanted to insure because of our commitment to equity that testing was available to anyone," Cullen said at a news conference Tuesday.
She also said more than 900 Pima County students have tested positive for COVID-19 since the start of the fall term, resulting in more than 4,000 people being asked to quarantine.

Most of those cases are believed to be the fast-moving Delta variant of the virus.
"These are all quarantines that are related to us declaring that someone is either a close contact or there has been an outbreak in a classroom. You'll recall when we do an outbreak we quarantine the entire class. We've had over 30 outbreaks," Cullen said.
Asked about "compassion fatigue", Cullen said many of her staff, just like doctors and nurses at local hospitals, are showing signs of burnout after 18 months of dealing with the pandemic.

"People thought it was going to get better. That's what I was hoping for, and instead we're back here. So that concept of fatigue is experienced every day by our healthcare workers," she said.