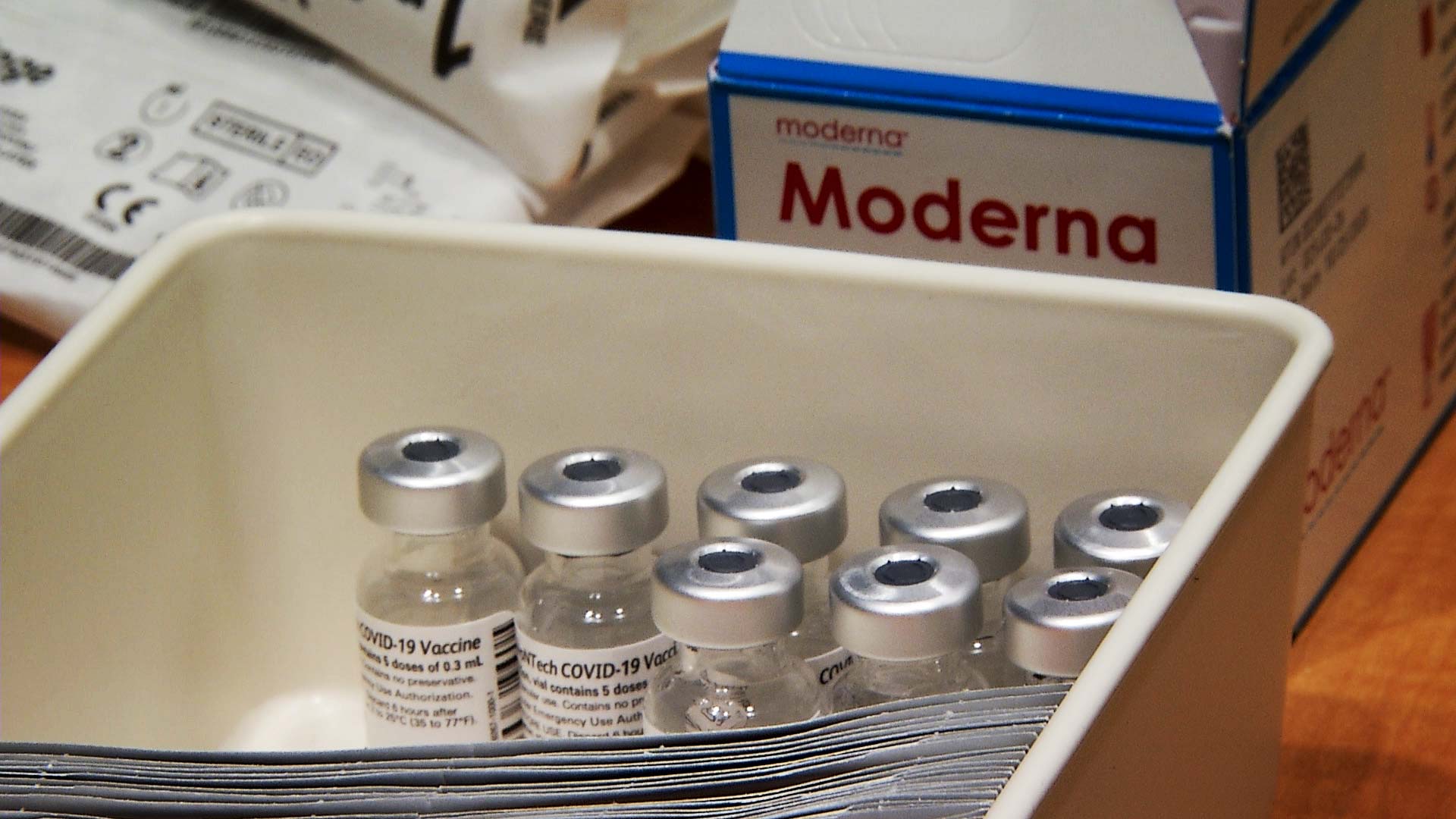 Vials of Moderna's COVID-19 vaccine at a vaccination clinic in Tucson. January 2021.
Robert Lindberg/AZPM Staff
Cases of COVID-19 are rising across the United States, but in Pima County serious cases among people who are vaccinated are rare.
"The percentage of folks who have been hospitalized who have been confirmed breakthrough cases -- it's at less than 2%. It's 35 out of 3,073 hospitalizations. Very, very small numbers. In terms of death, it is half a percent," said Dr. Francisco Garcia, Pima County's Chief Medical Officer.
The vast majority of cases in Pima County, as of August 24, 2021, are in people between the ages of 20-44, according to data released by the county.

The number of cases in people under 18 is rising, according to Garcia. But he said many of those cases are not serious.
"There are only six cases in the hospital, six admissions, pediatric admissions in the hospital that are COVID related," Garcia said.
Last week, the number of reported cases in younger children grew by more than 340, according to the Pima County Health Department.
Children under the age of 11 are not eligible for any of the vaccines currently in use in the United States.