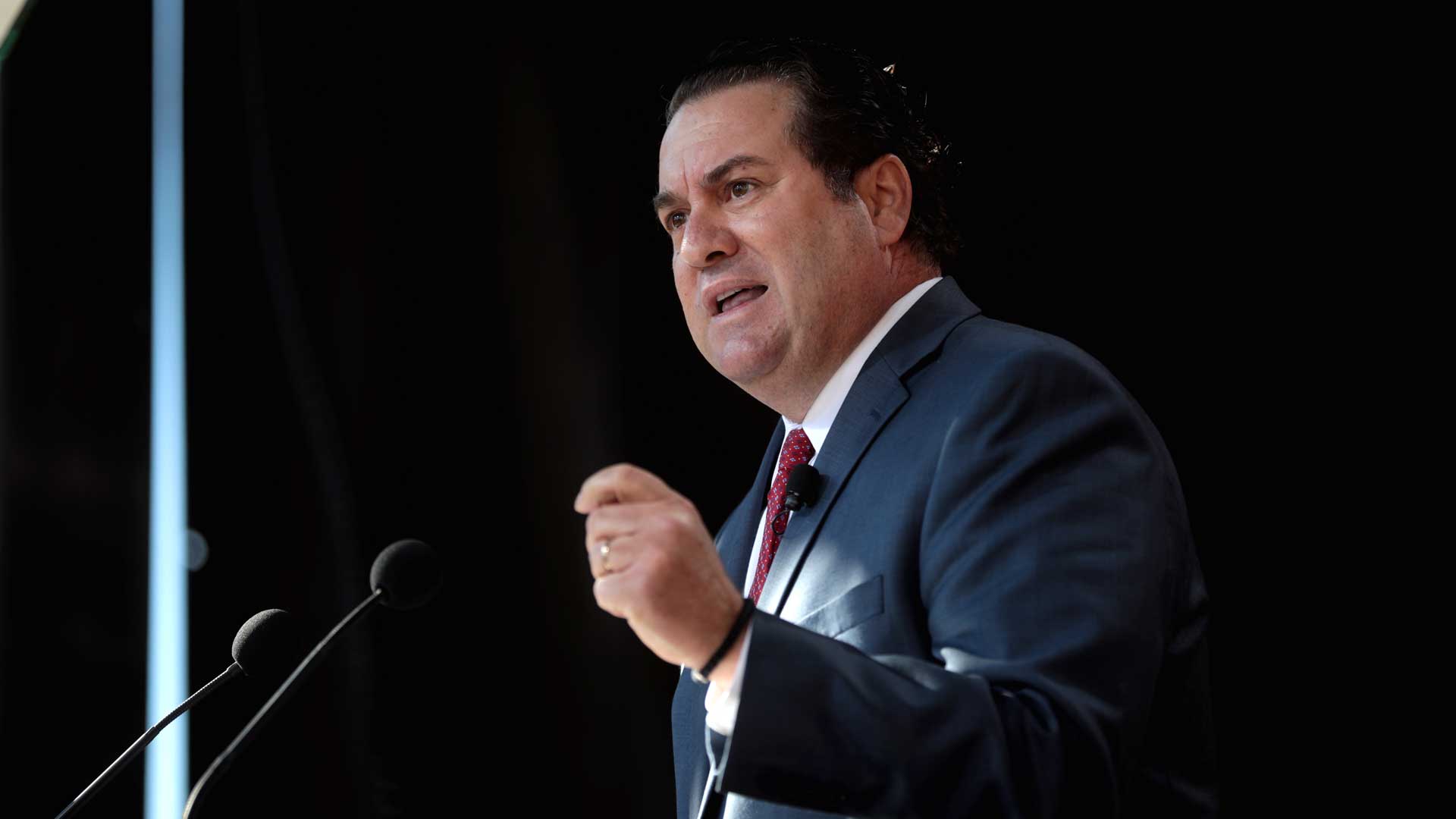 Arizona Attorney General Mark Brnovich in Phoenix, January 2019.
Gage Skidmore/Flickr (CC BY-SA 2.0)
Arizona Attorney General Mark Brnovich issued a legal opinion, Tuesday, that says the City of Tucson's requirement that employees get vaccinated against COVID-19 is illegal.
Brnovich wrote that the requirement violates state law and an executive order from Governor Doug Ducey.
The Attorney General did acknowledge that the law is not yet in force because it does not go into effect until September 29.
"This report reads more as a campaign speech filled with political commentary rather than a fact-based legal opinion. We are currently reviewing our options, and Mayor and Council will need to provide direction as to how we proceed from here," said Tucson Mayor Regina Romero in a written release.
Tucson City Manager Mike Ortega put the enforcement of the vaccine requirement on hold while city officials review their legal options.
Tucson police officers had previously challenged the vaccine requirement but a Pima County judge ruled the mandate was legal.
The Attorney General's ruling that the requirement is illegal gives the city 30 days to rescind it or lose state money.
The law which bans vaccine mandates by local governments goes into effect before that 30-day deadline.