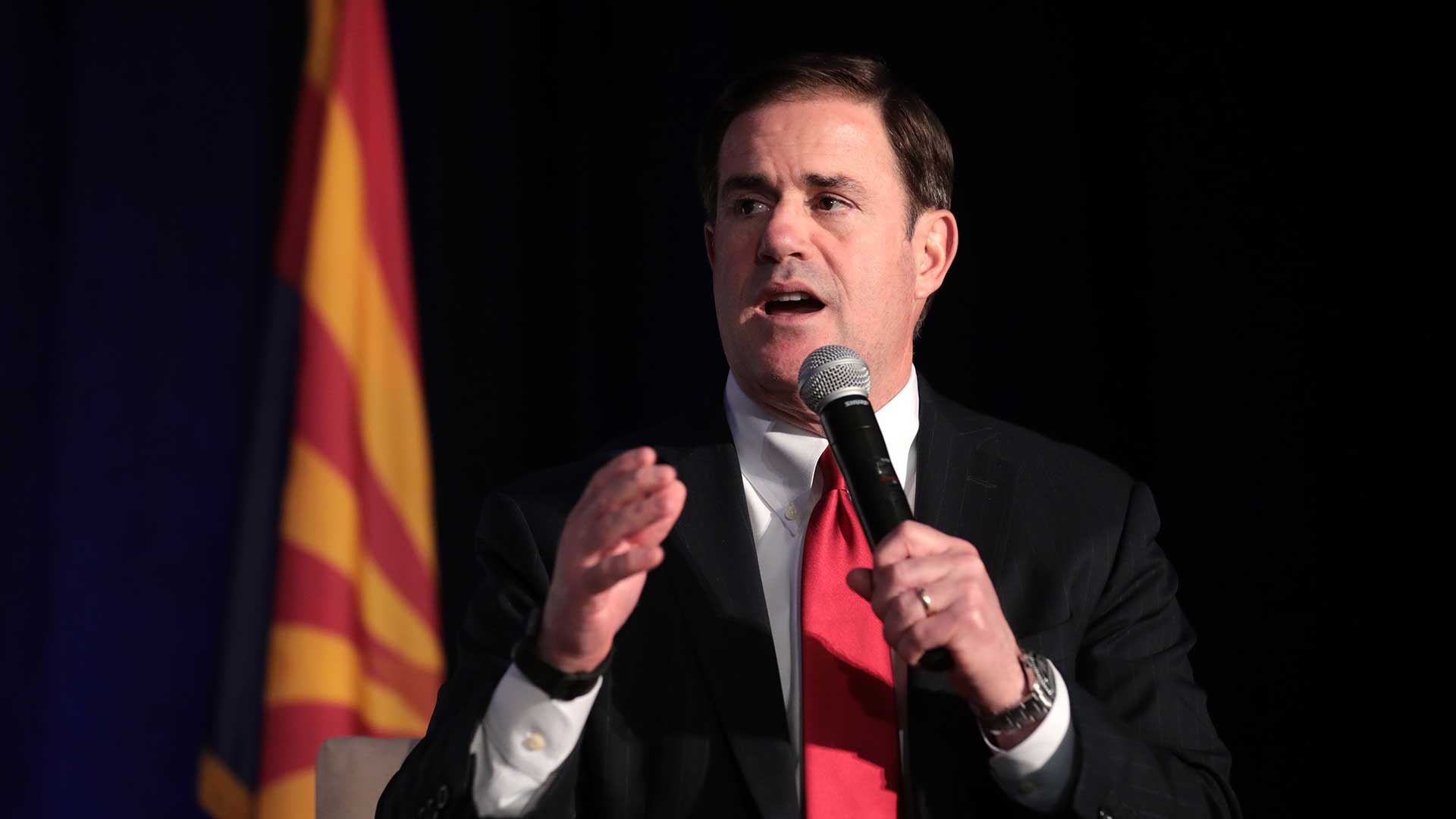 Gov. Doug Ducey, June 2019.
Gage Skidmore/Flickr (CC BY-SA 2.0)
Arizona Gov. Doug Ducey says President Joe Biden is overreaching with his new requirement for employees of large businesses to be vaccinated or regularly tested for COVID-19.
The Republican governor said the Biden rule "requires pushback and response" but declined to say how the state would respond.
Ducey has encouraged people to get vaccinated but has worked aggressively to block mandates of all kinds, including for vaccines and face coverings.
Ducey said the Biden administration rule will lead people to quit their jobs, leaving businesses and schools in a lurch.