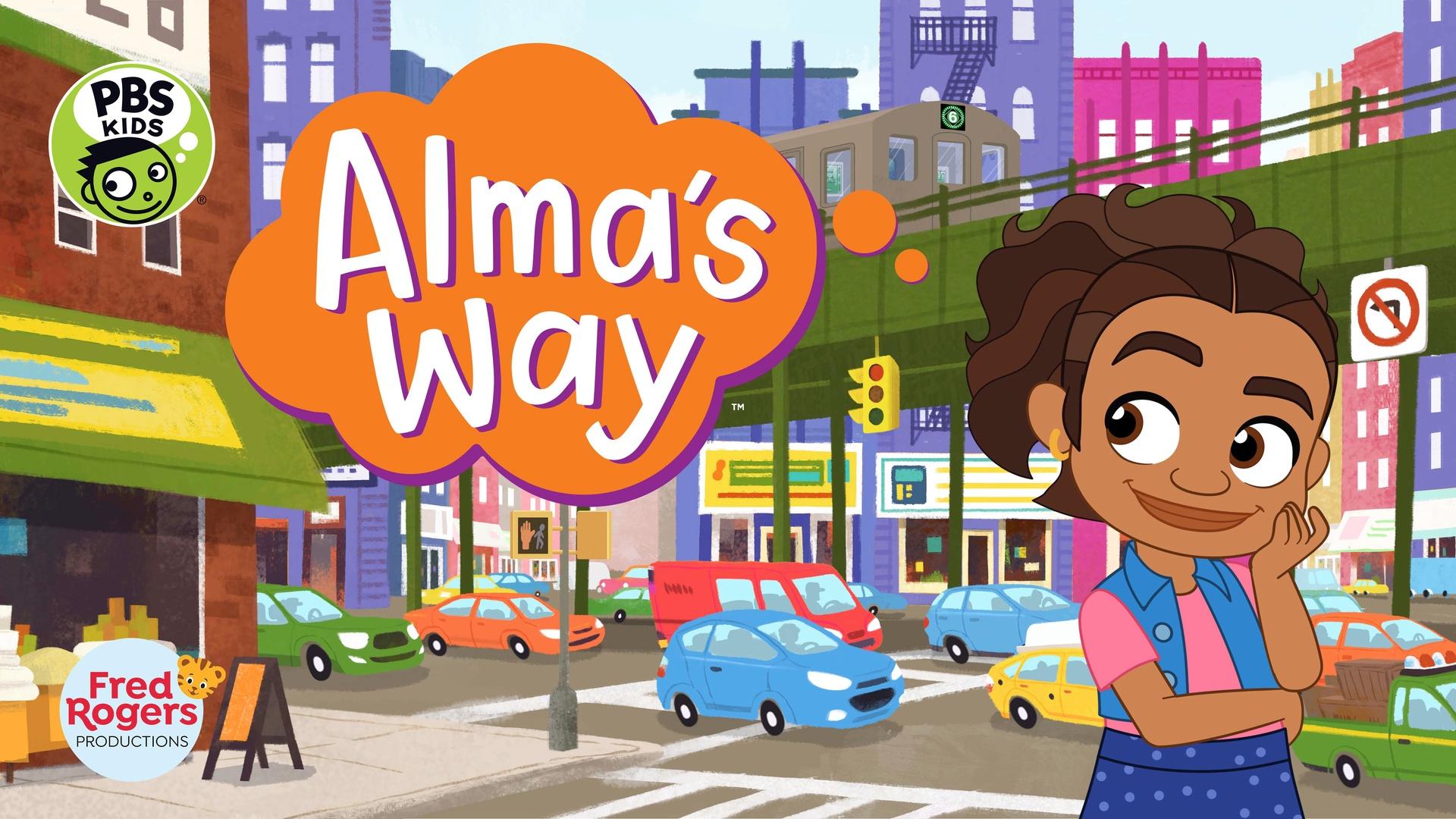 Set in the Bronx, Alma and her friends help kids recognize their own power to think things through.
AZPM is delighted to present Alma's Way in both English and Spanish. Part of the PBS KIDS mission is to design content that nurtures a child's total well-being. AZPM shares this mission to create a well-rounded experience and is actively taking steps to recognize the diversity of audiences in Southern Arizona, specifically the Spanish-speaking community. By making this program available in both Spanish and English, kids programming on PBS 6 and PBS KIDS is now more inclusive than ever before.
The Spanish version of Alma's Way will be available through the Secondary Audio Program (SAP) option on your TV. Viewers who watch over the air or through a cable service will have the option to select SAP. Access via your remote's MTS/SAP button or, on newer remotes, through the setting menu. The SAP option is generally found under the Audio or Closed Caption menu. Check your TV manual for model-specific information about how to access SAP for the show.
ABOUT ALMA'S WAY
Meet 6-year-old Alma Rivera, a proud, confident Puerto Rican girl living in the Bronx with her family. Among a diverse group of friends and a close-knit community, Alma is learning how to find her own voice, look for her own answers, and how to be respectful of the unique experiences of others she meets along the way.
The show's creator, Sonia Manzano, best known as "Maria" on Sesame Street and one of the first Latina women on television, wanted to create a show inspired by her own childhood. Along with Alma, the show will include her parents, Mami and Papi; younger brother, Junior; her Abuelo; and their dog Chacho. Learn more about Alma's Way on our PBS Kids page.
Listen to Adiba Nelson's extended interview with Sonia from the September 30 episode of Arizona Spotlight
LEARNING RESOURCES
Along with being in both English and Spanish on television, series-inspired games will also be available on pbskids.org, and on the free PBS KIDS Games App. Spanish and English resources for parents and educators can be found on the PBS KIDS for Parents site, and PBS LearningMedia. These resources, such as tips and hands-on activities, can help extend learning beyond the show's episodes. Alma's Way is a fun, inclusive, diverse, learning experience and is part of Arizona Public Media's effort to recognize Latino cultures and the Spanish-speaking community.