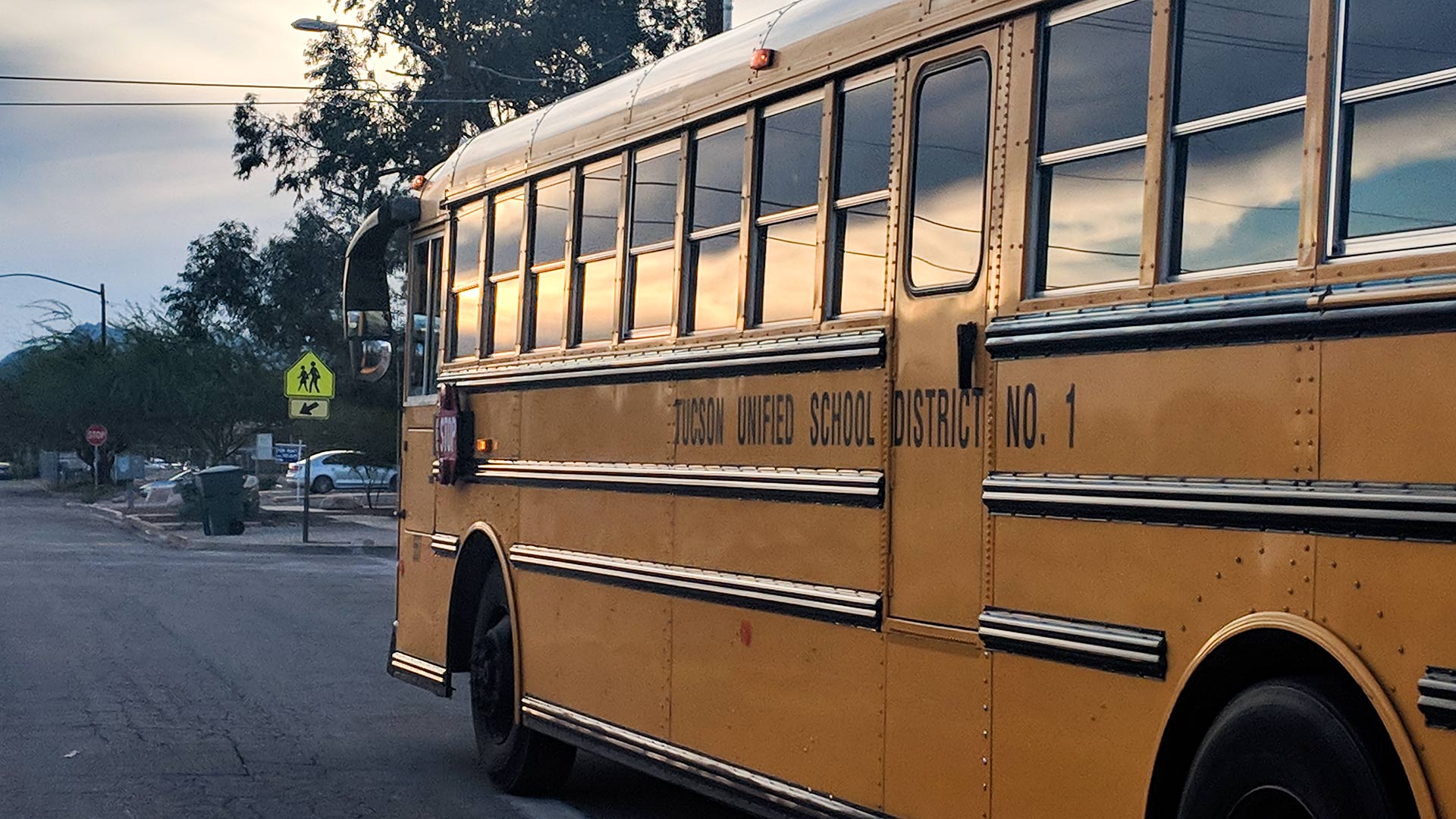 A Tucson Unified School District Bus.
AZPM
Government and education officials from Tucson joined the American Lung Association Wednesday in promoting one of the lesser-known parts of President Joe Biden's infrastructure plans: replacing diesel school buses with electric versions.

School buses might not seem to be a big factor in climate change, but Tucson Unified School District Superintendent Gabriel Trujillo says since school started this fall, TUSD's 300 buses have already racked up a half-million miles on the road.

"That is 500,000 miles producing diesel exhaust, a known carcinogen, a known contributor to climate change, a known contributor to the massive hole in our ozone layer. We can do something about it," Trujillo said at a news conference at C.E. Rose Elementary School on the city's south side.
The "something" that Trujillo and other leaders want to see is passage of the $1.5 trillion bipartisan infrastructure bill, and the larger Democrat-backed "Build Back Better" plan.

Together, the two measures would spend ten billion dollars to replace diesel buses, trash trucks and similar vehicles with zero-emissions versions.

Tucson Mayor Regina Romero called it an economic justice issue as well as an environmental one.
"The impact of air pollution from school buses especially profound in Black and Hispanic communities, and children from low-income communities," she said.
Romero said Black and Latino children are much more prone to suffer and die from asthma, due to living in areas with higher pollution.

Tucson is phasing in five new electric transit buses to reduce pollution. Leaders hope to follow suit with electric school buses.