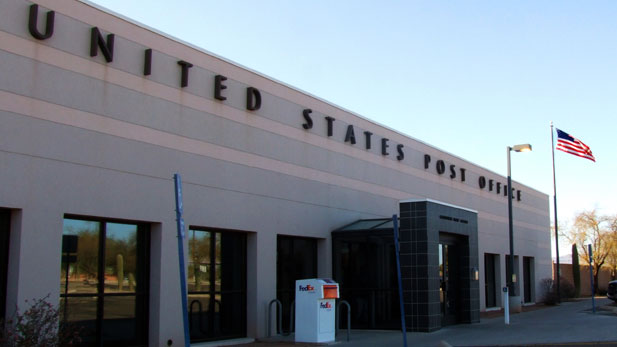 3/20/12
The U.S. postmaster general announced this week he will proceed with plans to close more than 100 mail processing centers in the country. Tucson's Cherrybell facility remains on the list of potential closures.
With Congress unable to make a decision about the future of the U.S. Postal Service, the top postal official says he'll make his own cost-cutting moves, including closing mail processing facilities that have been the matter of months of debate.
As the Postal Service continues to lose money, officials suggested closing some facilities and consolidating mail processing centers.
The Postal Service plans to close 48 mail centers this summer and phase-out others during the next two years. The main Tucson mail processing facility, on Cherrybell Stravenue, is on the list of locations now set to close by February, according to the Associated Press.
In a letter to the postmaster general earlier this month, U.S. Sen. John McCain, R-Ariz., encouraged the Postal Service to proceed with plans to close several mail processing facilities.
McCain said it was unlikely the House and the Senate would agree to a reduced budget plan for the Postal Service, so the only solution was to continue with the proposed closures.
The Postal Service is otherwise on track to lose $21 billion by the year 2016.
U.S. Rep. Raúl Grijalva, D-Tucson, is pushing for the Tucson mail processing facility to remain open. As one of the fastest-growing states, Grijalva says, Arizona needs efficient mail service.