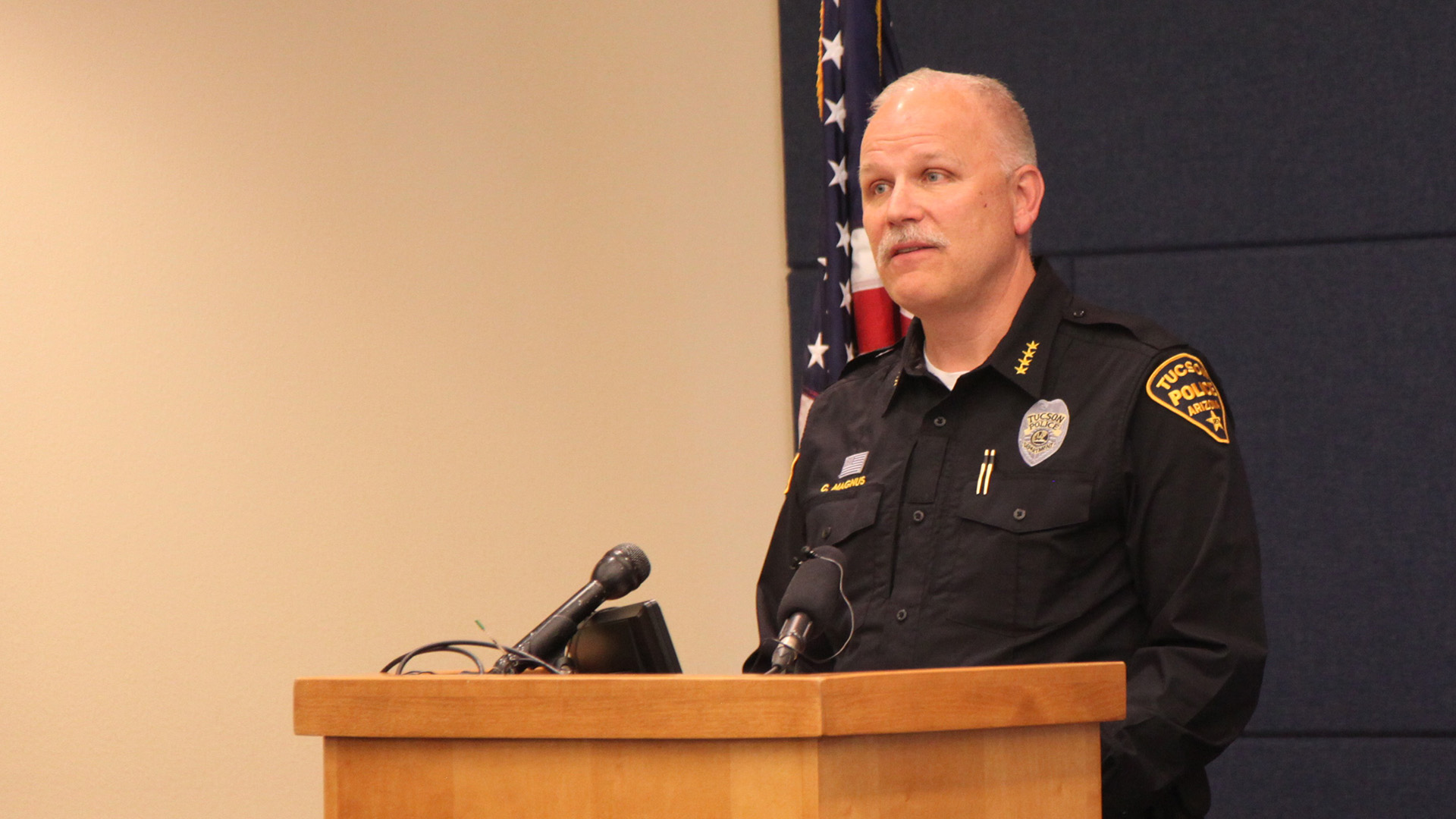 VIEW LARGER Tucson Police Chief Chris Magnus on March 31 announces that the remains of Isabel Celis have been found. Celis was 6 years old April 21, 2012, when she was reported missing.

Andrea Kelly, AZPM
Tucson Police Chief Chris Magnus will get his confirmation hearing in front of the U.S. Senate next week.
The Senate Finance Committee will question Magnus on Tuesday.
President Joe Biden nominated Magnus to the Commissioner of Customs and Border Protection last spring.
The nomination stalled after Senator Ron Wyden, D-Oregon, demanded information about the Department of Homeland Security's role in the Black Lives Matters protests during the summer of 2020. The Department of Homeland Security oversees Customs and Border Protection.
The Oregon Democrat met with Homeland Security officials last week and lifted the hold on the Magnus nomination.