Arizona Illustrated Promos a In Depth Series which begins Monday on NPR. It's called "Collecting Light" and it will arid from Monday May 21 to Friday May 25th at 8:30 am on KUAZ radio, 89.1 FM. (VIDEO: AZPM)
Arizona is at the epicenter for astronomy in the U.S. The many observatories in the state are making big contributions to science and the economy. Arizona Public Media explores the world of Arizona astronomy in a special five-part radio series.
Collecting Light: An Exploration of Arizona Astronomy, airs Monday-Friday at 8:30 a.m. on NPR 89.1 FM.
The video preview of the series features still images and video from Arizona observatories and audio from various astronomers and sky-gazers.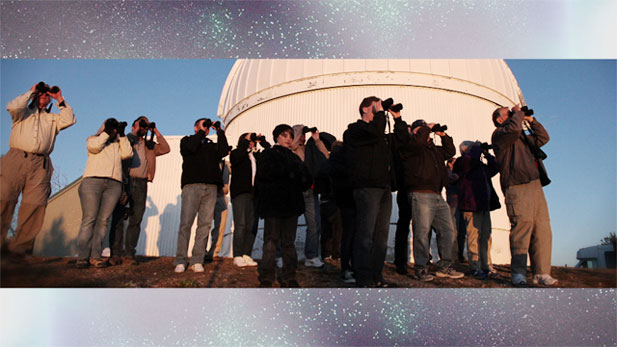 Arizona Illustrated Promos a In Depth Series which begins Monday on NPR. It's called "Collecting Light" and it will arid from Monday May 21 to Friday May 25th at 8:30 am on KUAZ radio, 89.1 FM.

AZPM