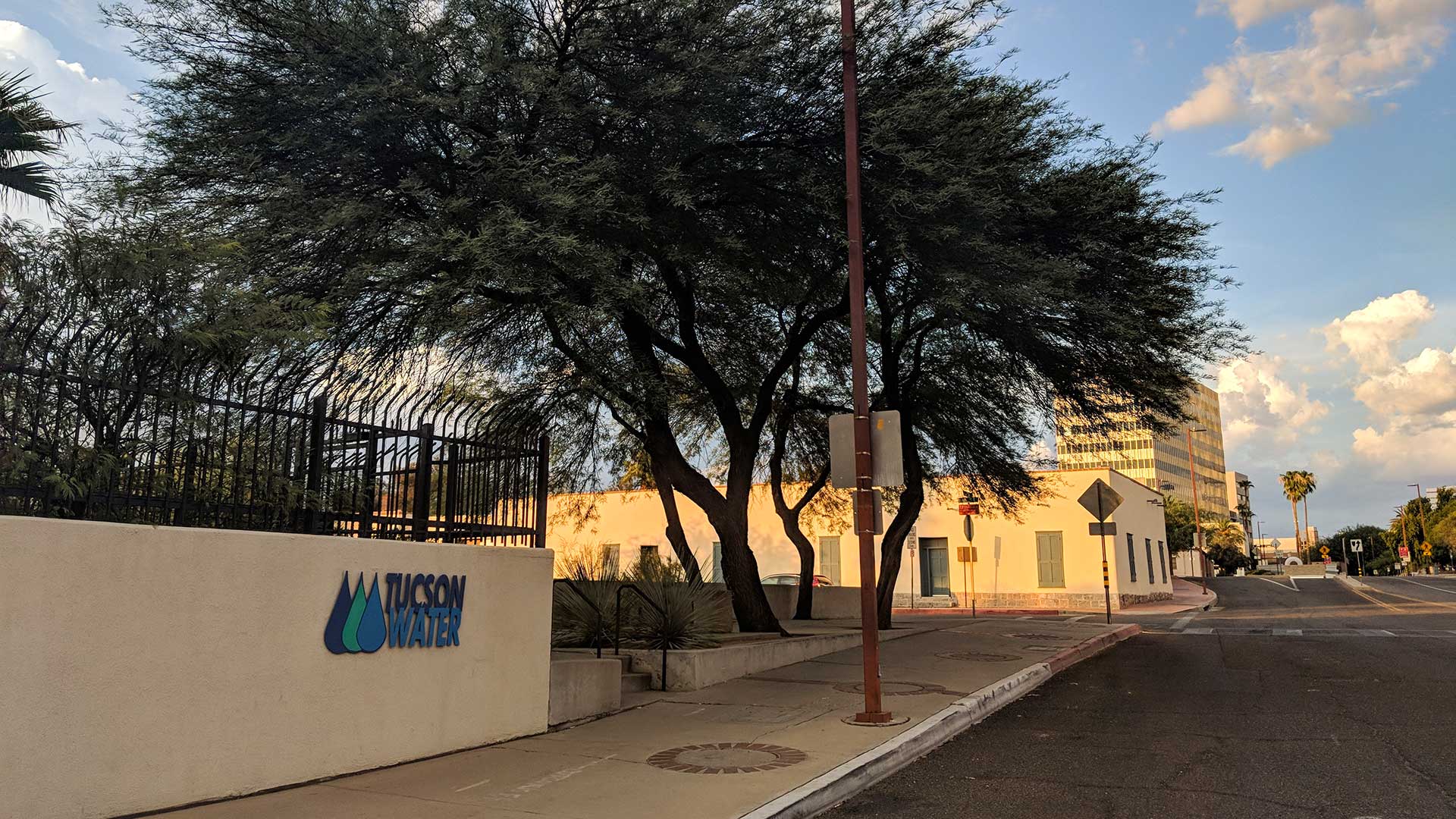 Outside the Tucson Water building in downtown Tucson.
AZPM
PFAS have become a constant in Tucson discussions around water contamination. The Arizona Department of Environmental Quality announced Thursday $1.7 million of U.S. Air Force funding is being allocated to the Central Tucson PFAS Project or CTPP.
PFAS are man-made chemicals contaminating groundwater throughout Tucson.
The funds for CTPP come from an Environmental Services Agreement between Air Force Civil Engineer Center and the Arizona Department of Environmental Quality, according to an ADEQ press release.
The department said the agreement includes reimbursement terms for the state's future costs.
CTPP is a "demonstration remedy," or pilot project, to remove the substances from the city's groundwater and contain the PFAS contamination near Davis-Monthan Air Force Base.
Field work for the project began in October 2020, and includes several groundwater monitoring wells, and testing to determine the extent of the contamination.
The construction of the pilot program should be done in 2021 and the Arizona Department of Environmental Quality said it expects construction for a full-scale operation to begin in 2023.
Federal investigations to identify the source of contamination from federal buildings are underway. ADEQ said PFAS were first detected in the area in 2018.